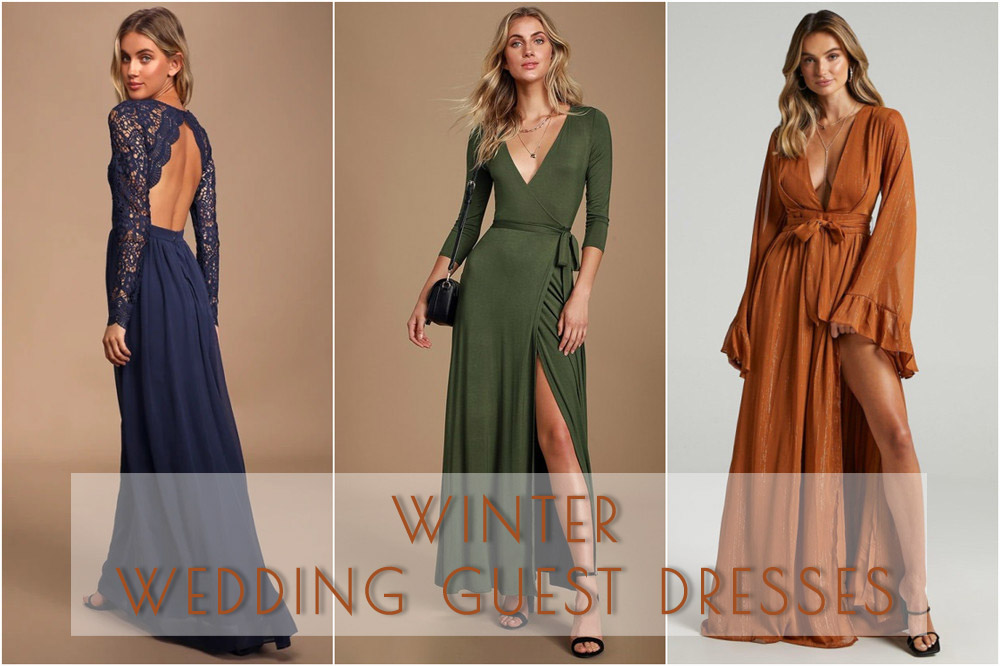 50 + Winter Wedding Guest Dresses 2022 & 2023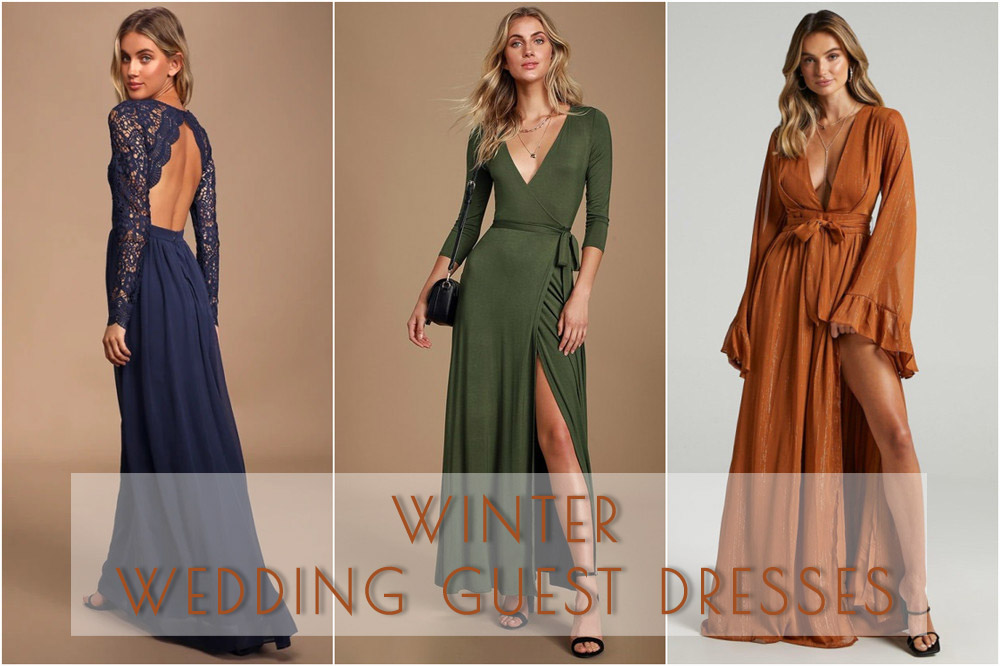 Not sure what to wear to a winter wedding? These weather-appropriate picks are seasonal and stylish.
Look for an outfit that weather-appropriate and stylish while you have a plenty of choices from stores and online can be overwhelming to choose what you to wear to a winter wedding. It is important for you to look at the formality of the affair, your budget and your taste for winter wedding guest attire too. No matter what your personal style is, we can help you to decide on what to wear with our selected for the best winter wedding guest dresses, and we can help narrow down your outfit search with our top tips.
What to Wear to a Winter Wedding
Before you start shopping, there are a few things you need to know the weather, the dress code and the time of the event can help to dictate what you wear. An upscale evening wedding with a formal outfit or a daytime event with a casual look.
Don't forget to shop accessories. The winter weather might affect your fashion choices. A cozy wrap or shawl can easily winterize a look and also still keep you warm, invest in a coverup while the fabric and color are also two important components of your winter wedding guest dress. Deep jewel tones and rich fabrics are great choices for weddings in cooler months. Length, more fabric may help you stay warm, but a short-sleeve or sleeveless outfits is still a choice for you to spend the time on the dance floor or mingling with other guests.
We have selected our favorite styles to help you find a great winter wedding guest dresses; from formal gowns to casual frocks and trendy jumpsuits.
Formal Winter Wedding Guest Dresses
Look at our favorite formal winter wedding guest dresses to make you feel easier to decide what to wear to a wedding, which range in style, silhouette, length and color. Choose the winter wedding outfit that feels totally you. A budget-savvy idea for getting an upscale formal gown is renting one from Rent the Runway. Or, check out ASOS, Lulus or Nordstrom for affordable one.
Casual Winter Wedding Guest Dresses
Don't worry if you still don't know what to wear to a semi-formal or casual winter wedding when traditionally casual fabrics are too cool for the season, our selected list for casual winter wedding guest dresses can help you to find the perfect winter wedding outfit.
Printed Winter Wedding Guest Dresses

Rose Winter Wedding Guest Dresses

Rust Winter Wedding Guest Dresses


Burgundy Winter Wedding Guest Dresses

Emerald Winter Wedding Guest Dresses

Green Winter Wedding Guest Dresses


Navy Winter Wedding Guest Dresses

---

-Complete The Look-