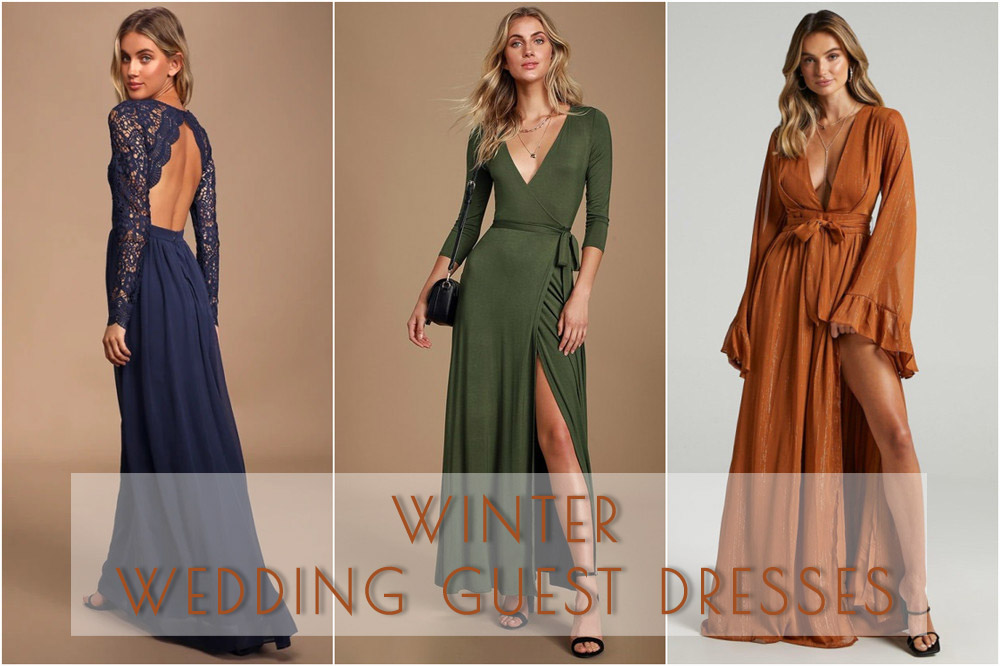 Winter weddings are festive and romantic, but as a guest, the chilly weather can be challenging to dress for. You want to look your absolute best without risking frostbite, plus, the holiday season is a spendy time of year, so even better if you can find a gorgeous wedding guest dress that doesn't cost a fortune.
Luckily, there are plenty of options when it comes to finding a show-stopping wedding guest dress to fit your budget, from head-turning allover sequins to warm and luxe crushed velvet. To stay warm — especially for a breathtaking but frigid outdoor ceremony — sleeves are generally a go-to. If you're looking for a refreshing take on winter wedding guest style, punchy colors and prints are an unexpected approach.
That's where we come in: We found 50+ beautiful dresses that should consider ordering right now.
What To Wear To A Winter Wedding?
Printed Winter Wedding Guest Dresses

Rose Winter Wedding Guest Dresses

Rust Winter Wedding Guest Dresses


Burgundy Winter Wedding Guest Dresses

Emerald Winter Wedding Guest Dresses

Green Winter Wedding Guest Dresses


Navy Winter Wedding Guest Dresses

---

-Complete The Look-