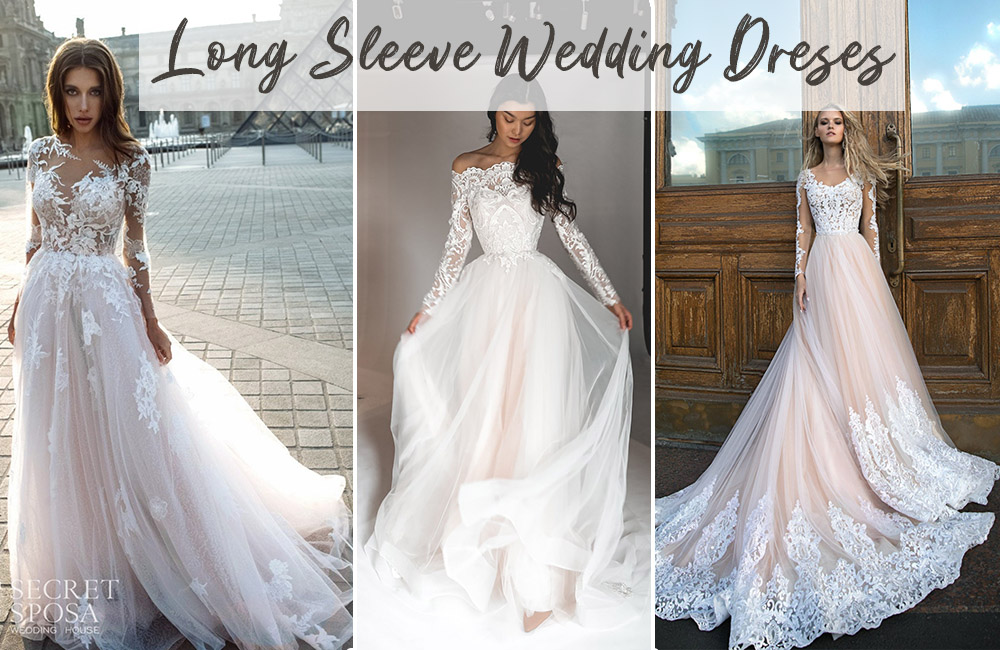 Top 20 Long Sleeve Wedding Dresses for 2022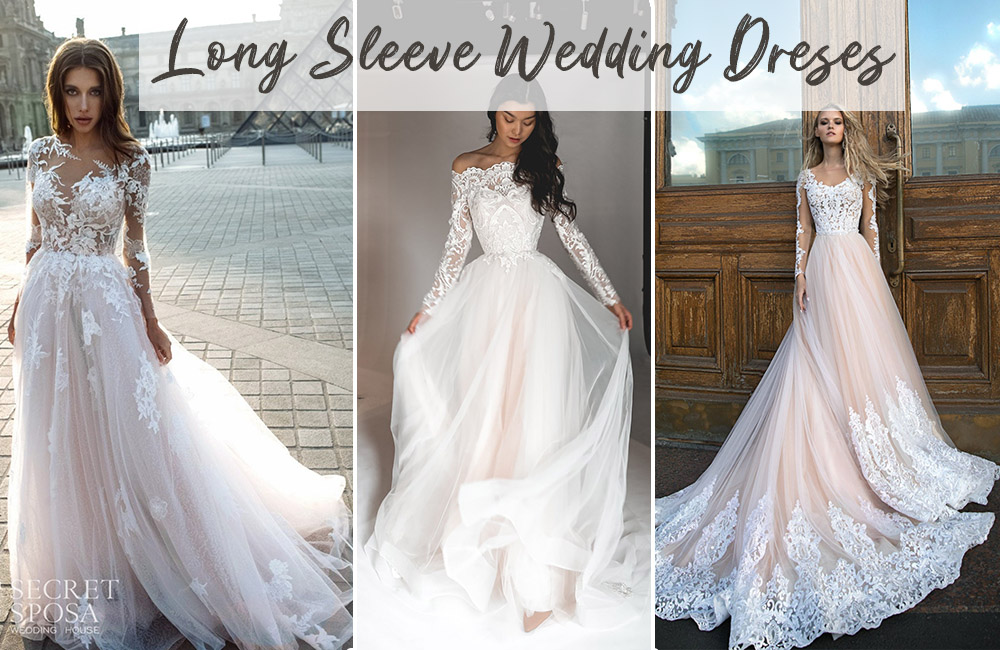 A long sleeve wedding dress is a great idea for a fall, winter or early spring wedding to feel warm during an outdoor ceremony or outdoor shooting. I'd like to inspire you today to choose a beautiful long sleeve gown showing the best ideas from all around the web, let's get started.
Gowns with long, fitted sleeves have been a favorite for centuries thanks to their versatility and elegance. And while you may consider a dress that covers up your arms as a more conservative look, many fashion brands have proven that long sleeves can go a lot of ways (minimalist, bohemian, architectural, Victorian-inspired…you get the idea). From intricate lace sleeves to ethereal tulle all the way to sleek satin—there are so many choices for every style and body type.
Lace Long Sleeve Wedding Dress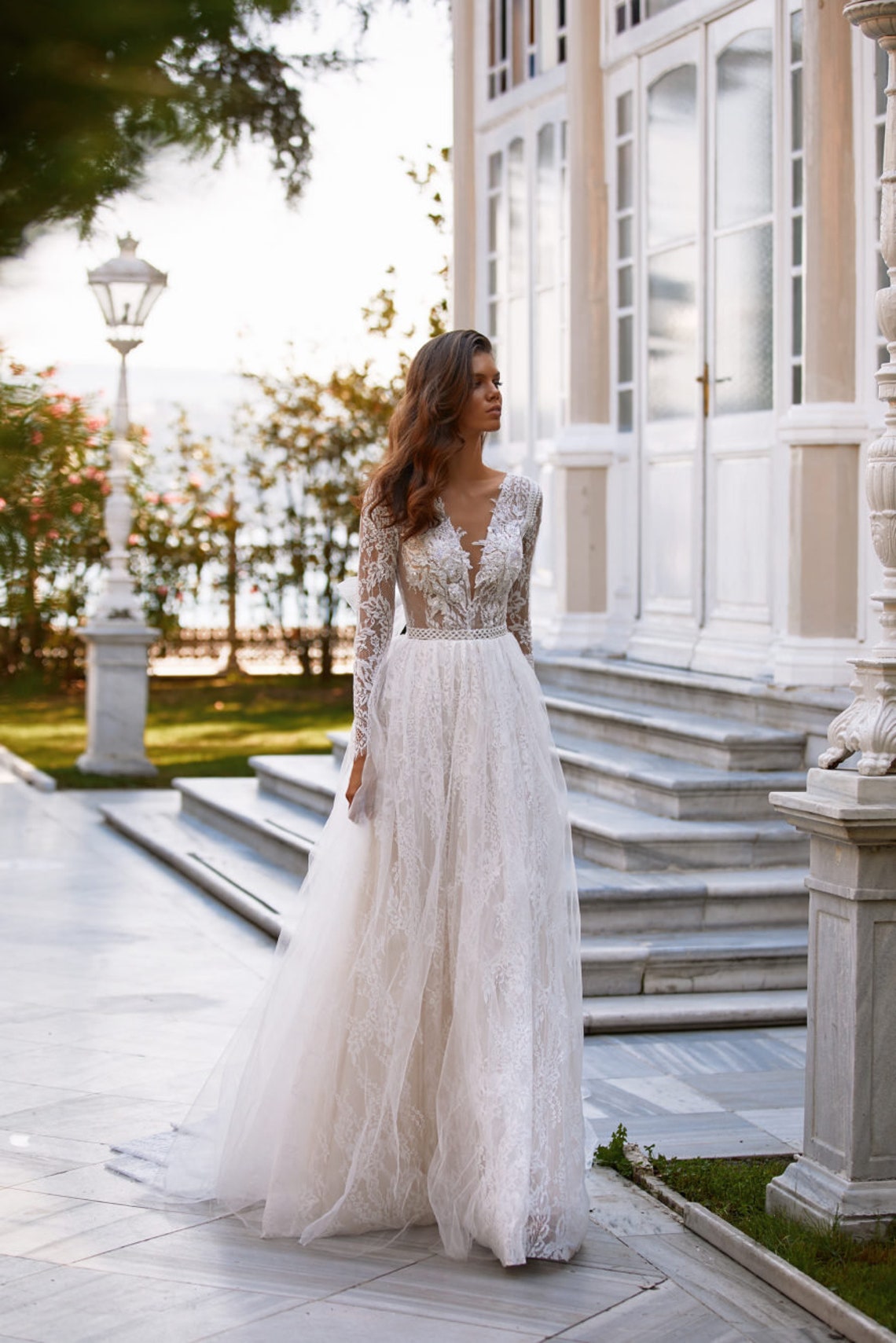 Delicate A-line long-sleeve wedding dress, with lace piercing at the chest and sleeves, the skirt is sewn with tulle inside and covered with a fancy thin chiffon fabric outside.
With a deep V-neck slit design for her to show off her sexy bust, in addition to the open back with a long tie to create a bow for her to stand out.

Off the Shoulder Long Sleeve Wedding Dress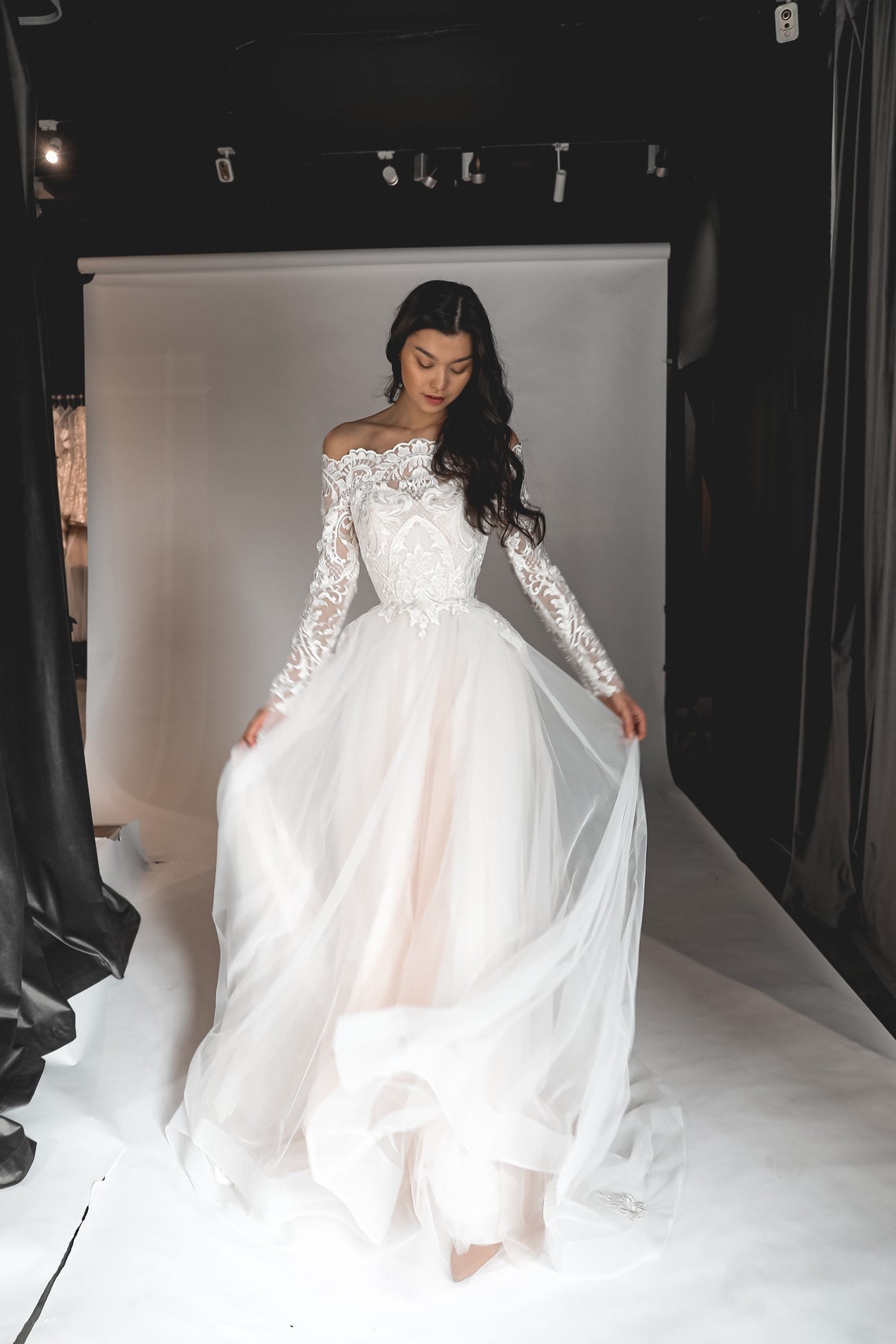 Plus Size Long Sleeve Wedding Dress
A simple, elegant satin A-line skirt beautifully juxtaposes the lace-appliqued bodice on this stunning wedding dress, which features long illusion sleeves, a plunging neckline, and a waistband hand-beaded with over 2,000 beads.


White Long Sleeve Wedding Dress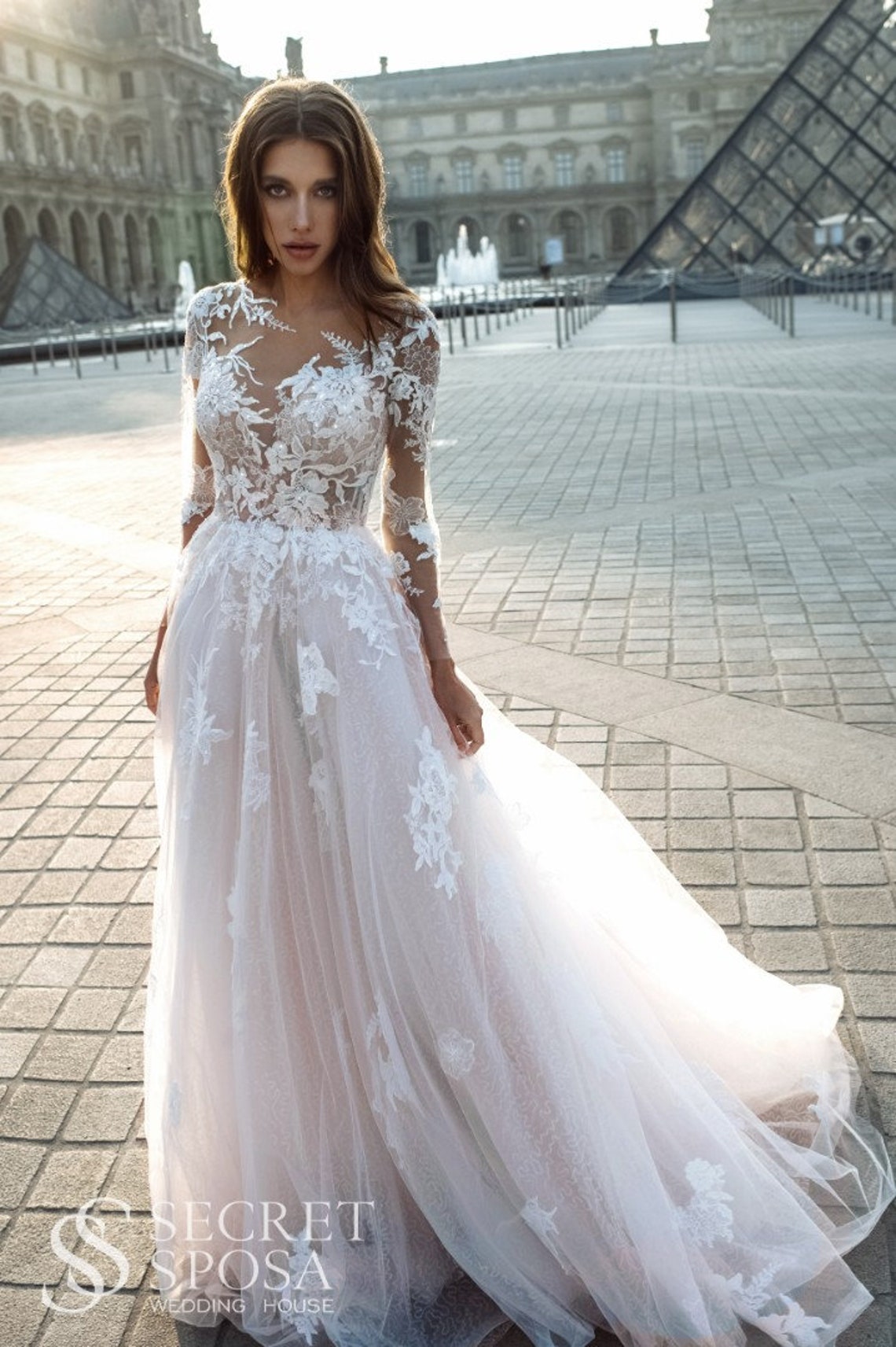 Boho Long Sleeve Wedding Dress
Geometric embroidery and voluminous sleeves make this crinkle chiffon gown the ultimate statement piece for bohemian brides. Raised stitching introduces luxe texture to the mixed motif embroidery, which is mirrored for a showstopping symmetrical effect.


Simple Long Sleeve Wedding Dress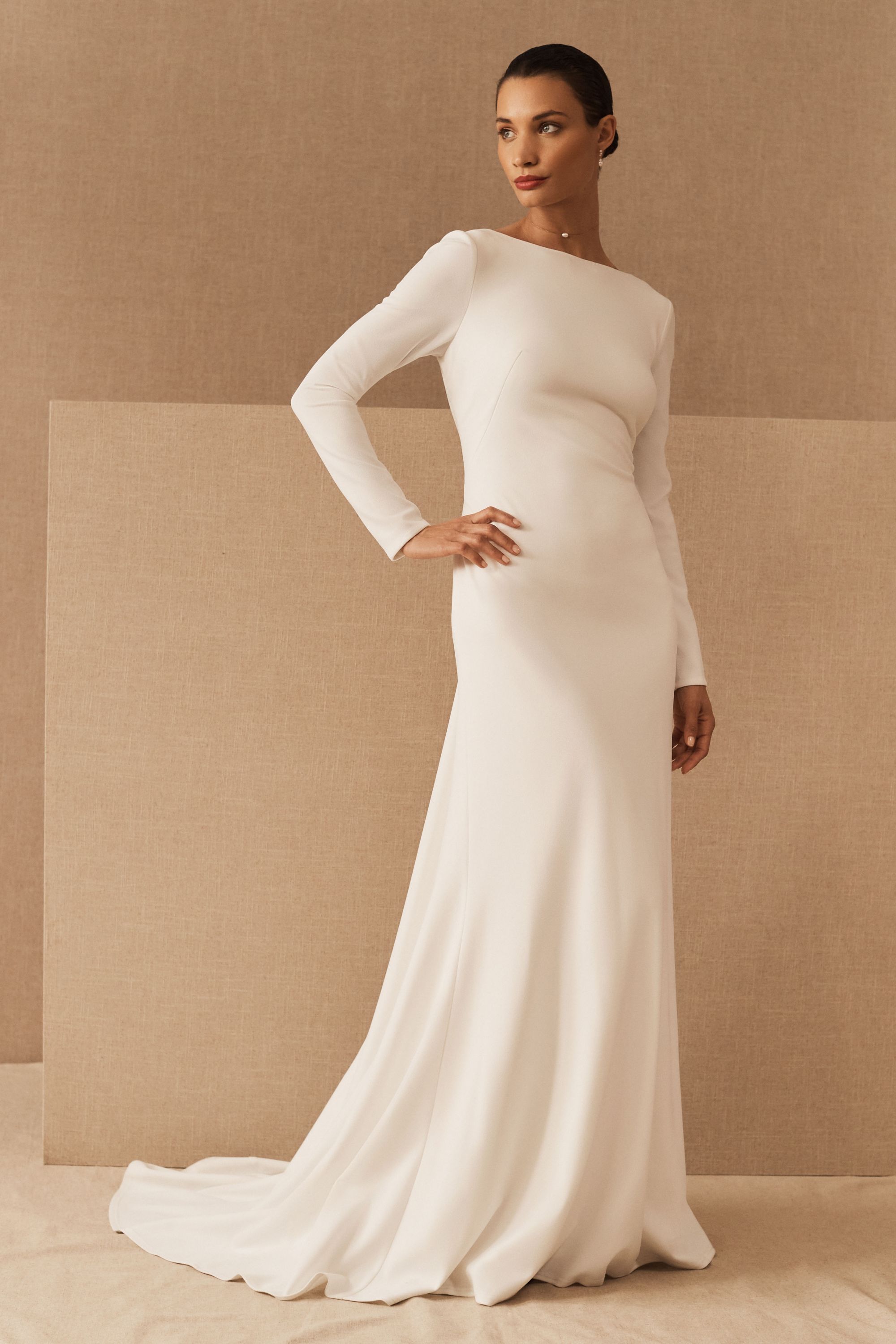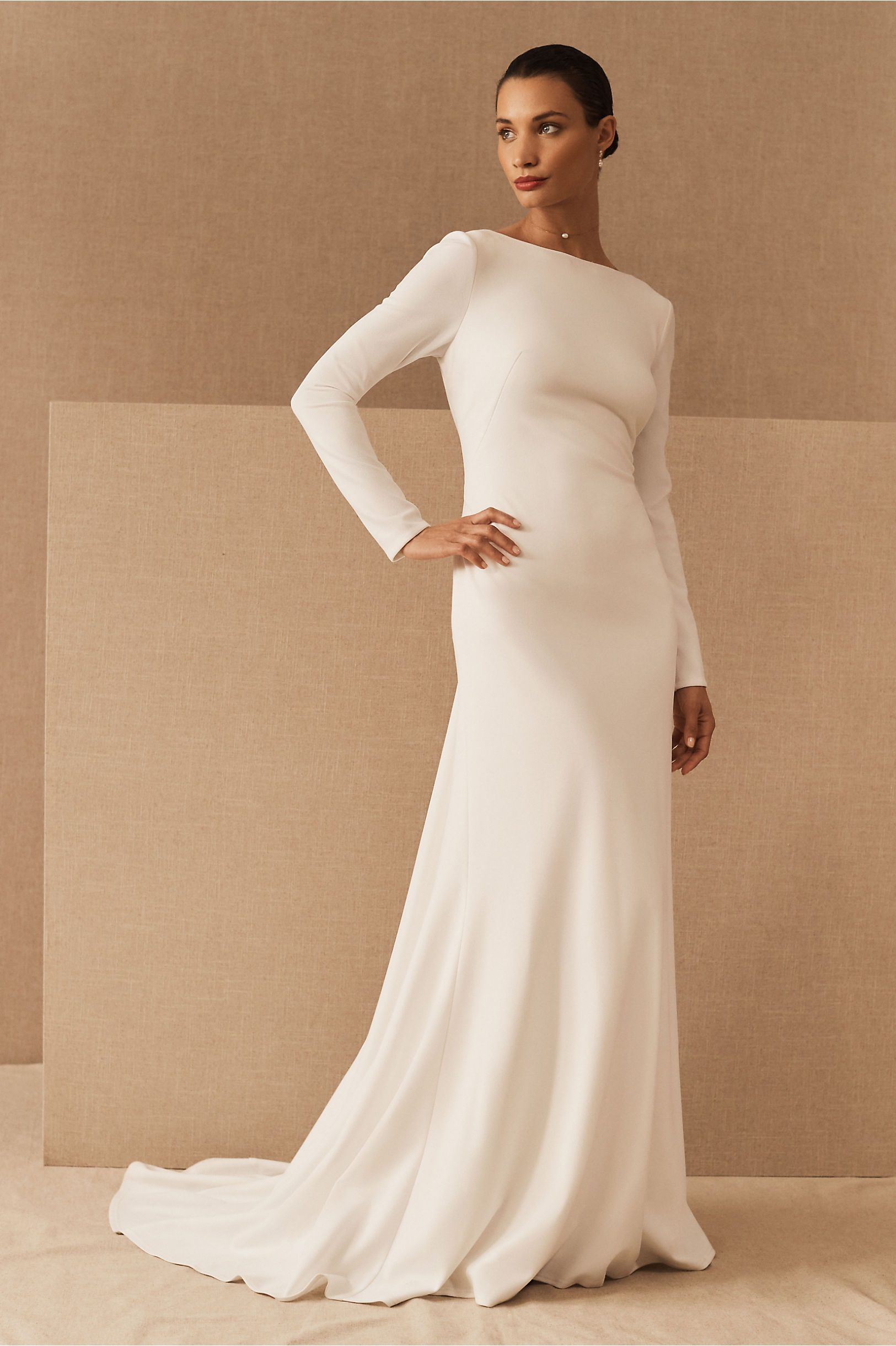 This clean crepe gown is perfect for the minimalist bride, featuring long sleeves and a flawlessly fitted silhouette. A daring open back and draped train combine to make a sleek statement.

Mermaid Long Sleeve Wedding Dress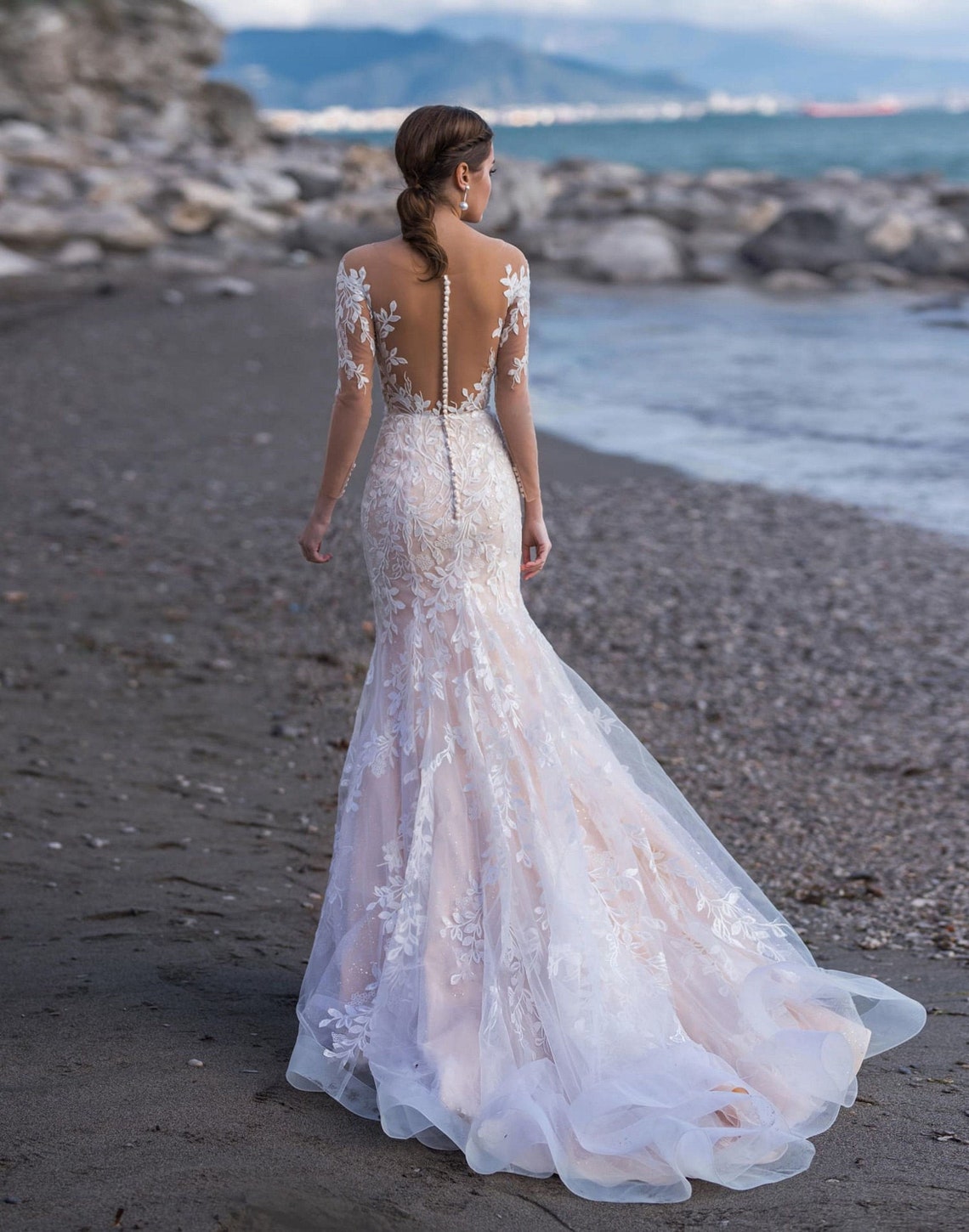 Wedding dress with off-the-shoulder design for her with a small bust, showing off her slender shoulders, helping to create a feeling of a fuller bust but still keeping the sophistication for her. The long-sleeved style cleverly hides the rough hands, helping the bride's figure become more elegant and graceful.

High Neck Long Sleeve Wedding Dress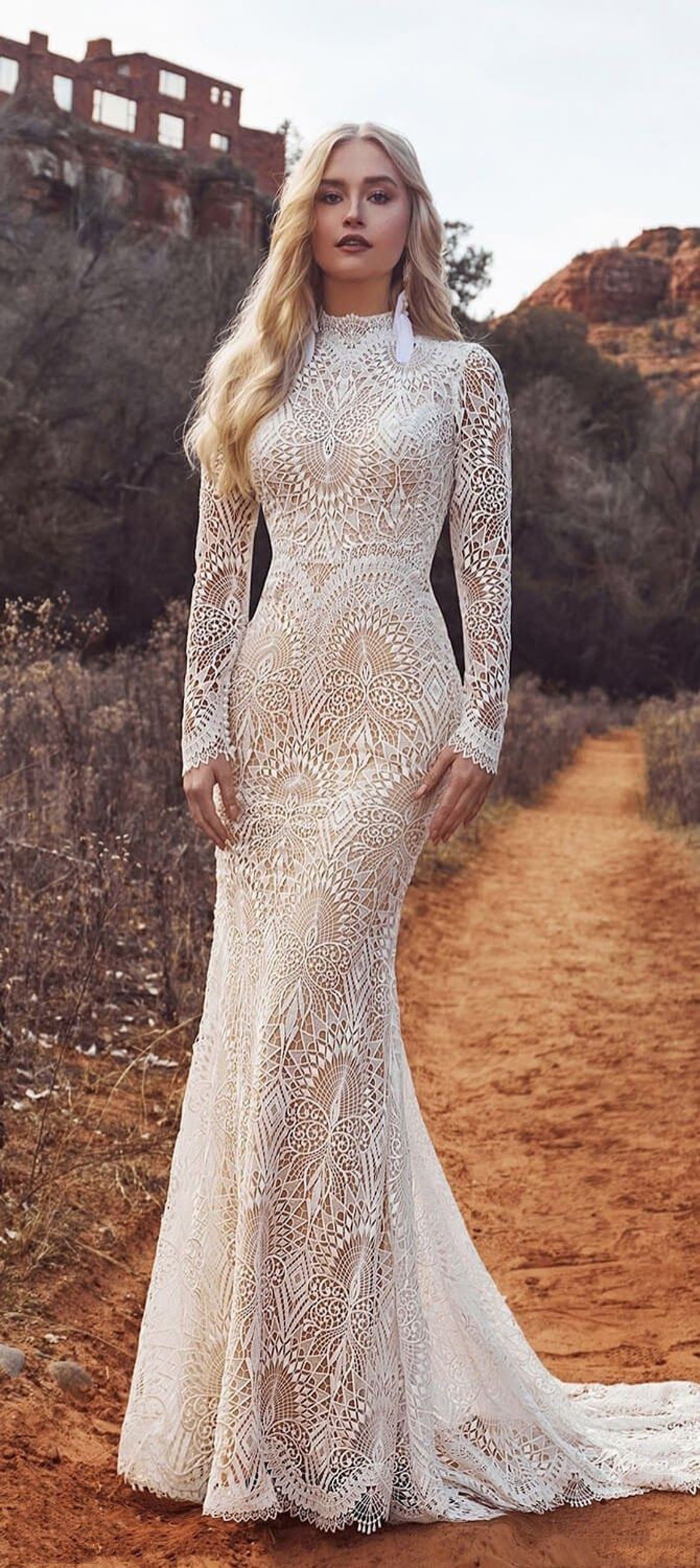 Long sleeve design, high neck concealer for the girl with big biceps and round shoulders, giving you a mature, mature look.

Vintage Long Sleeve Wedding Dress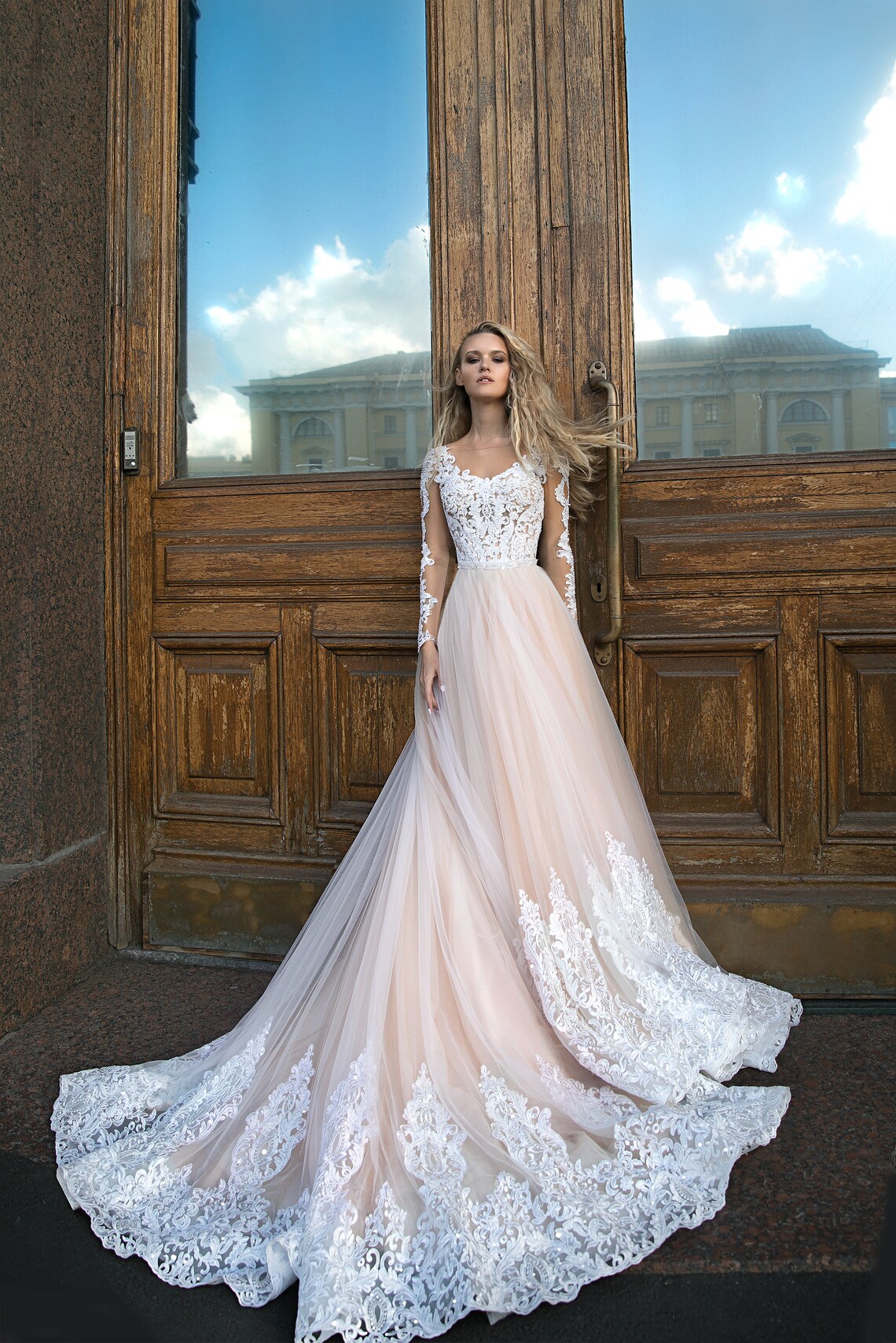 This lace bodice gown is the perfect train dress for your dream wedding! With a long train that extends for several feet behind, his flowing train dress is a spectacular statement to your excellent taste in wedding dresses!

Black Long Sleeve Wedding Dress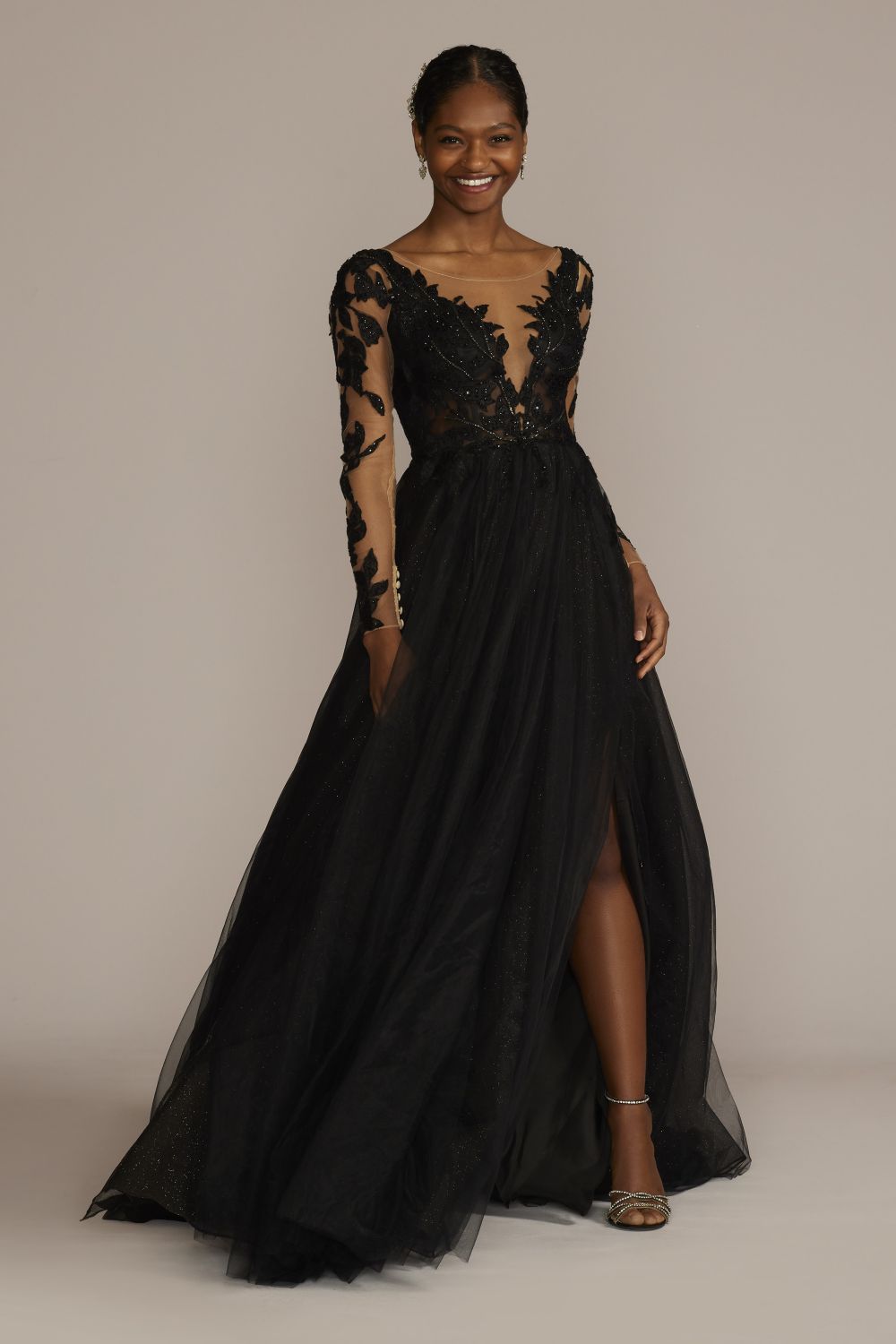 Intricate floral lace appliques, embellished with nearly 4,000 beads and sequins, adorn the illusion plunge bodice and trim keyhole back of this romantic wedding dress. The soft, sweeping skirt is finished with a fashion-forward double slit that lends movement to every step, while elegant long sleeves add just the right amount of coverage.
View All

Bridesmaid Dresses 2022