Home
Authors
Posts by DEER PEARL FLOWERS
There are a lot of wedding hairstyles for the special day. An ideal wedding hairstyle should not only enhances your face, but also matches...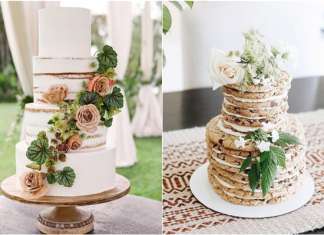 A wedding cake is a nice end to the wedding day. Beautiful, sweet and tasty, he pleases not only a couple, but all the...
Greenery is a perfect element for the vintage, eco-conscious or boho wedding. It is great for creating a gorgeous look without costing the earth....
Wedding food used to all about be three-course sit down meals and a buffet in the evening. But, over time, what we eat and...
If you think that balloons are just for birthdays, you will certainly think again after you see these 50 awesome balloon wedding ideas. From...
Even the cutest of flower girls and ring bearers will need some kid-friendly entertainment at the reception. While parents are sipping cocktails, giving toasts...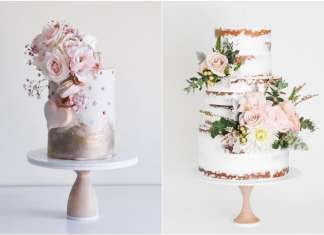 No matter your style or budget, your wedding cake is a prime opportunity to tap into your creative side and enhance your wedding decor....
Choosing your wedding color is a big part of the wedding planning process. Pink is one of the perfect color for weddings not only...
Do you dream of wearing a on your special day? We can't wait to help you find the dress of your dreams to make...
veryone wants everything unique for their wedding: a unique dress, cake or decorations. So if you want an awesome and unforgettable wedding day, take...
Bring a burst of romance to your big day by incorporating wow-worthy light fixtures into your wedding decor. We're sharing our favorite wedding lighting...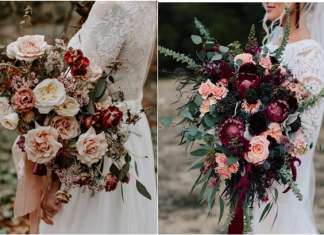 Forget the bouquet toss! You won't want to let go of these these beautiful fall wedding bouquets, let alone chuck one across the reception...
Formal group photos at weddings are always fun (and a must of course), but the wedding photos you're going to look back on and...
If you're in need of decorating ideas for a barn wedding, look no further. Barn weddings are becoming more and more popular for all...
From sisters and best friends to roommates or work wifeys, your bridesmaids are your backbone for always putting up with your craziness & tantrums....