Home
Authors
Posts by DEER PEARL FLOWERS
Wedding nails should be on top of your list if you want it to be perfect on your marriage day. Every girl dreams of...
If you're lucky enough to have long, luscious locks, you should show them off on your special day. While leaving your hair down may...
Do you dream of wearing a on your special day? We can't wait to help you find the dress of your dreams to make your...
Mountains are fantastic, I totally love all that natural beauty in any season. Many couples agree with me choosing mountains as a destination for...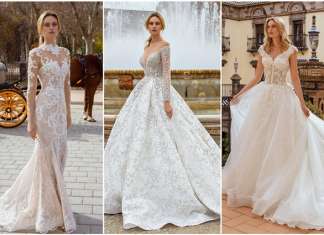 I'm always so excited to bring you new and fabulous bridal fashion from around the world, and today I have an amazing international fashion...
We're always trying to uncover the most beautiful things for your wedding.  It's hard work, but somebody has got to do it! Just kidding,...
How can you not love donuts? Such fragrant, juicy, with a different filling – jam, from various fruits and berries, caramel, cream, chocolate. You...
There are a lot of wedding hairstyles for the special day. An ideal wedding hairstyle should not only enhances your face, but also matches...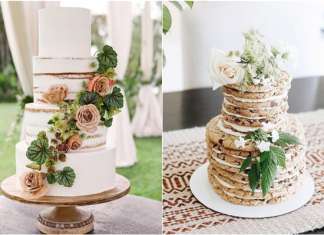 A wedding cake is a nice end to the wedding day. Beautiful, sweet and tasty, he pleases not only a couple, but all the...
Greenery is a perfect element for the vintage, eco-conscious or boho wedding. It is great for creating a gorgeous look without costing the earth....
Wedding food used to all about be three-course sit down meals and a buffet in the evening. But, over time, what we eat and...
If you think that balloons are just for birthdays, you will certainly think again after you see these 50 awesome balloon wedding ideas. From...
Even the cutest of flower girls and ring bearers will need some kid-friendly entertainment at the reception. While parents are sipping cocktails, giving toasts...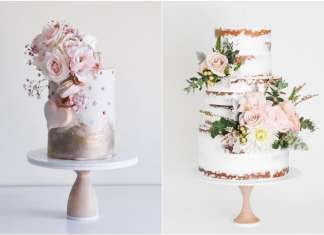 No matter your style or budget, your wedding cake is a prime opportunity to tap into your creative side and enhance your wedding decor....
Choosing your wedding color is a big part of the wedding planning process. Pink is one of the perfect color for weddings not only...
veryone wants everything unique for their wedding: a unique dress, cake or decorations. So if you want an awesome and unforgettable wedding day, take...