Home
Authors
Posts by DEER PEARL FLOWERS
The color grey, while often associated with bleak cloudy days, can create quite the opposite effect when implemented into a wedding color palette. Despite its "colorless"...
Navy blue is such an elegant shade, and we love seeing it in weddings! The deep, rich color stands out, especially now that a lot...
If wedding bells are RINGing, check out the 12 best rose gold diamond engagement rings on Etsy. Each ring style is unique, brilliant, and easier on the budget...
Of course you want your wedding to be the best day in the history of time, so obviously any bride-to-be will feel the immense...
Nothing is quite as classic and dreamy as a neutral palette on your wedding day, especially if you're looking for a soft and romantic ambiance. Muted colors like tan, beige,...
Woodland weddings are amazing – I really smell the forest aromas and hear the birds when I think of such a ceremony! Woodland weddings...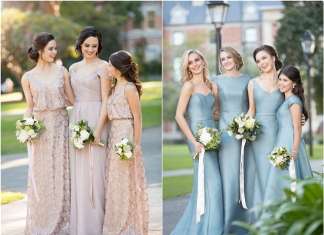 Sorella Vita Bridesmaid dresses are created by the same visionary Australian design team that bring elegance and sophistication to life in the award-winning designer...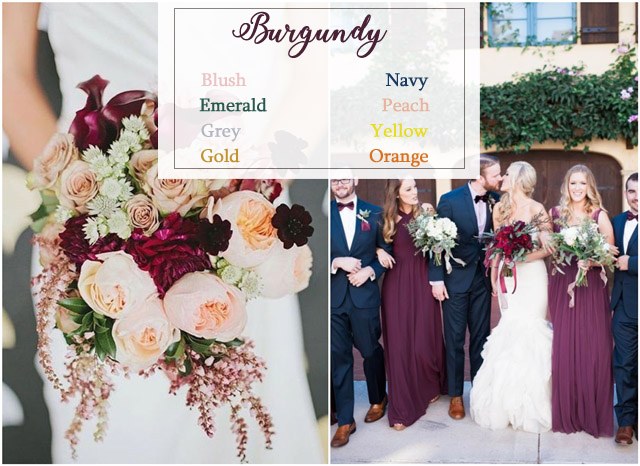 If there's one color that isn't going away anytime soon, it's burgundy! Pick up any wedding magazine or look on just about any social media site...
Are you planning for spring wedding in 2019?  The Top 10 wedding color palettes for 2019 is to give you more inspirations. Except for...
To help take the work out of your decor planning, we rounded up 20 pretty wedding table decorations fit to match any style. From...
A very popular wedding color is Dusty Blue, and I think you would not like to miss the trends. Although I believe a lot of that...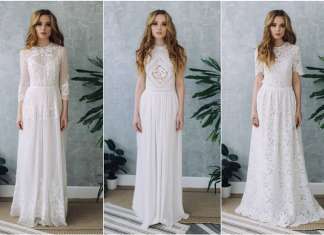 I am very excited about this weeks installment of affordable wedding dresses, I have brought you some wedding dresses under $500 from babydollshopru! Some...
Top 1~8 Rustic Wedding Themes for 2017 Rustic wedding style is sweet, heartwarming and creative filled with organic textures, natural warm color...
Once you've found the perfect woodland wedding venue for your big day, you need to dress it up to really make the most of...
Garlands are a romantic and natural addition to your wedding day flower plans. The leafy green vines make a lush statement when strung across...