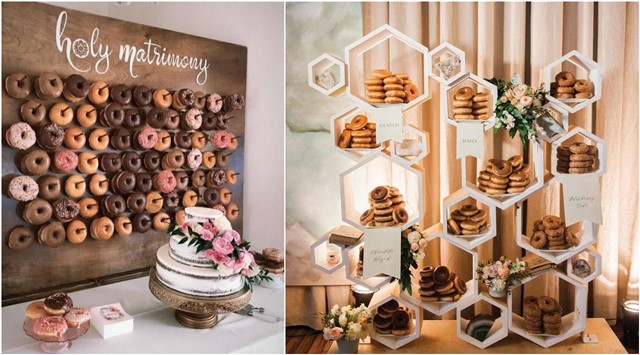 How can you not love donuts? Such fragrant, juicy, with a different filling – jam, from various fruits and berries, caramel, cream, chocolate. You can make an original wedding cake from donuts or they can be a wonderful addition to a candy bar.
Donuts are a great solution for a wedding also because they are excellent decor.
If you cover them with colored or chocolate icing, powdered sugar, and sprinkle with bright topping, you'll have a real culinary masterpiece!
Donut Wedding Decor Trends for 2020 you will find in our gallery below.