If you are a fan of all things vintage and want something special in your wedding, you cannot miss the quickly growing wedding idea...
Black and gold is a classic color combo, it's especially actual in fall and winter. If you've chosen this color scheme, your wedding is...
We are already thinking of our favorite fall color schemes….. We have blogged lots of the popular color- Burgundy and today I want to share...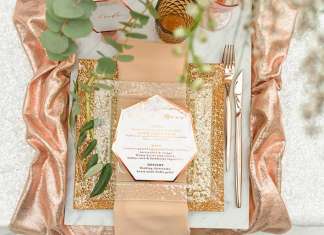 If you are a bride looking for original solution for your Big Day, this unconventional, elegant and romantic designs will be perfect for you. Combination of...