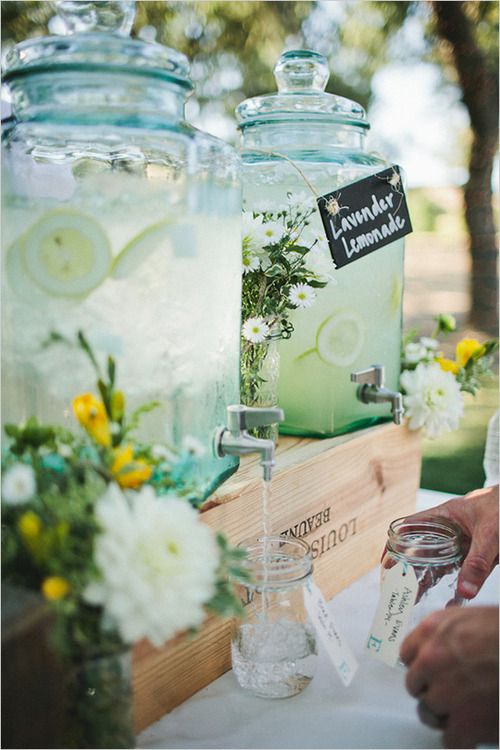 52 Yummy and Creative Signature Wedding Drinks
Weddings are wonderful events where many parties, showers, and receptions call for a few elegant drinks.  Some couples like to personalize their wedding drink menu by creating a few signature drinks.
Well thought out drinks that match the couple's personalities, wedding themes and colors are always great starters to welcome the guests.
Try matching your wedding drinks to your decoration, flowers, and colors, you will be amazed how beautiful the effects can be.  See our signature wedding drinks collection below and start brainstorming for your own wedding drink menu!
Source: Pinterest
Dispenser