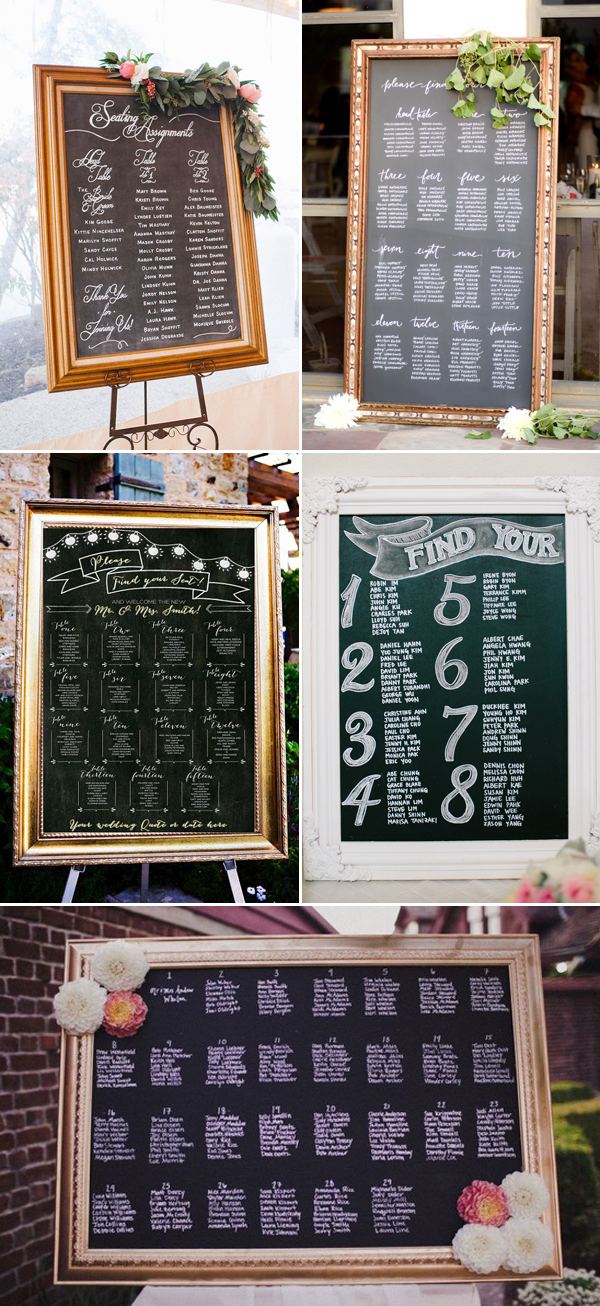 25+ Wedding Seating Chart Ideas Your Guests Will Love!
One of the most important problems to solve planning a wedding is where and who will sit. The seating chart to figure out where they're sitting! After you solve it, you are to choose a seating chart design and make corresponding escort cards.
What are the ideas for a seating chart? The possibilities here are endless – from a seatingchart painted on a shabby chic door or window to a subway map or a seating chart drawn on a surf. Actually, here depends on your wedding style, color scheme and imagination. I love original handmade ideas like drawing a map of some magic land or chalking it on the chalkboard – easy, fast and budget-friendly!
Here are some amazing ideas to get you started!
Blackboard Displays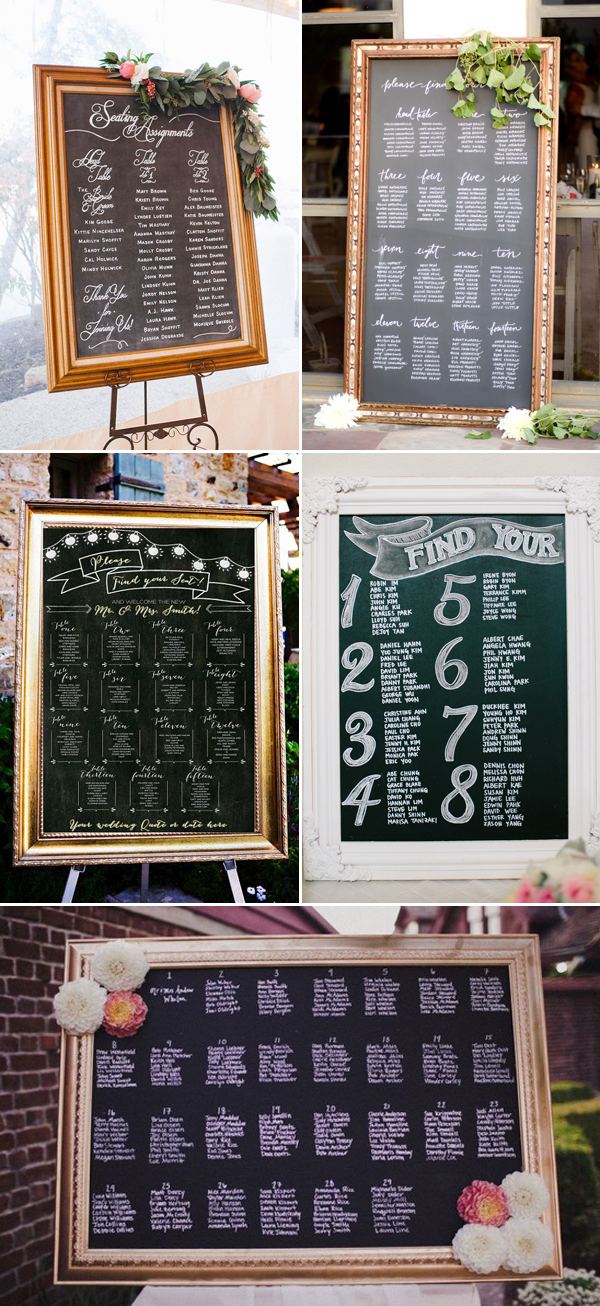 Credits (from the top, left to right): Kristina Lorraine Photography / B. Schwartz Photography / LCOonEtsy / Mirelle Carmichael Photography / Ryan Flynn Photography
Classic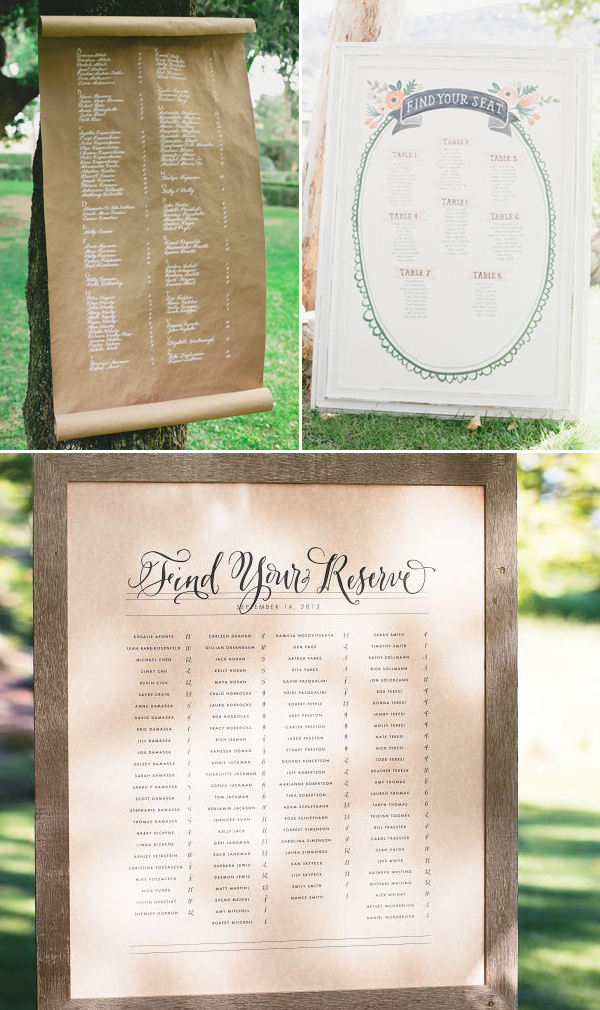 Credits (from the top, left to right): Studio A+Q / OneLove Photography / Sarah Tracey
Themes

Credits (from the top, left to right): Top Table Planner / Weddingomania / Joielala / Q Weddings / Wendy Laurel / Top Table Planner
Break the Ice – Fun Games

Credits (from the top, left to right): Jesi Haack Design and JL Designs / Shari + Mike Photographers / Anushé Low / Wedding Stage Manager
Mirrors

Credits (from the top, left to right): Jose Villa Photography / Rylee Hitchner / Alan Friedman / A Picture Life / Jeff Youngren
Windows & Doors

Credits (from the top, left to right): Andrea&Renata / Christina Carroll Photography / Cameron Ingalls photography / Elisabeth Millay Photography / UBetts Rental & Design / Desiree Shuey / Jana Williams Photography
Wall of Frames

Credits (from the top, left to right): Jason Hales Photography / Martha Stewart Weddings / Rachel Fesko / Andres Valenzuela