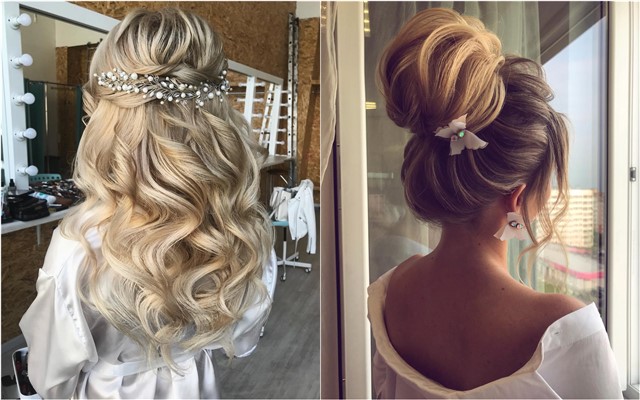 If you're lucky enough to have long, luscious locks, you should show them off on your special day. While leaving your hair down may seem more casual at first, with a bit of effort a loose 'do can look just as polished as any up-do. Try thick curls and loose braids to add the type of feminine appeal that a soft up-do naturally offers. If you still want to tie your hair back, try a half-up-half-down style. As long hair is often thicker and heavier than shorter hair, it can be too much for a single bun. A half bun or pony will relieve this weight while still keeping your hair off your face.
Let us take some of the stress away with
tanya_ilyasevich wedding hairstyles
that will leave a lasting impression.