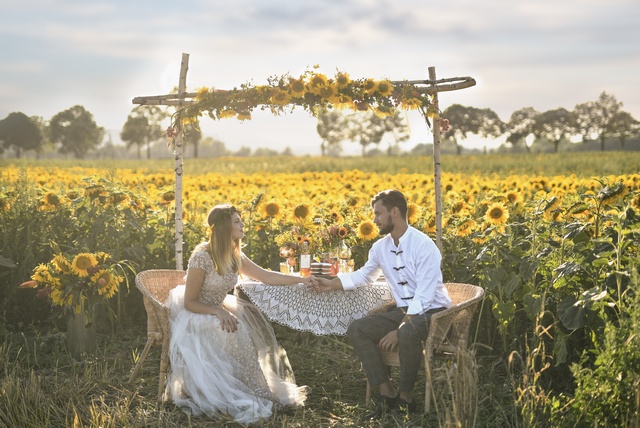 Sunflower wedding inspiration from 4lovepolkadots!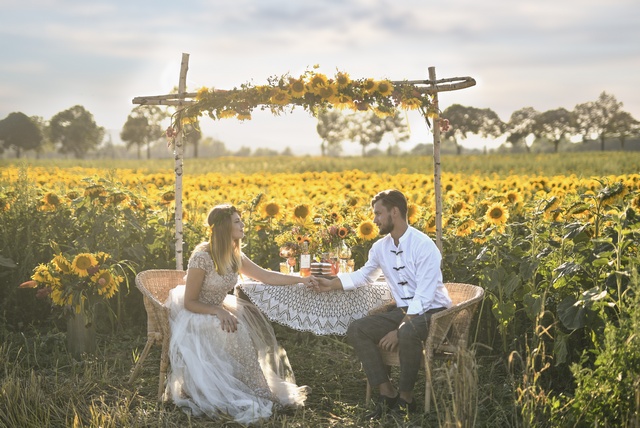 Are you looking for floral wedding ideas? Sunflowers are perfect for summer, late summer and fall weddings. Using a vibrant sunflowers as your main theme is a great way to inject some color into your wedding. These lovely flowers will also add a perfect rustic touch to your big day! Sunny photo shoot from
4lovepolkadots
took place in sunflowers filed on one of the warm August weekend. Check the latest Sunflower wedding collection from 4lovepolkadots. Eco wedding stationery with sunflowers printing and new wooden cake toppers, which will be a great finishing top of wedding cake.
All products are completely handmade from eco kraft papers and natural materials.
credit:
Photos & idea:
4lovepolkadots
Stationery and products:
4lovepolkadots
Wedding Dress:
Sylwia Kopczynska