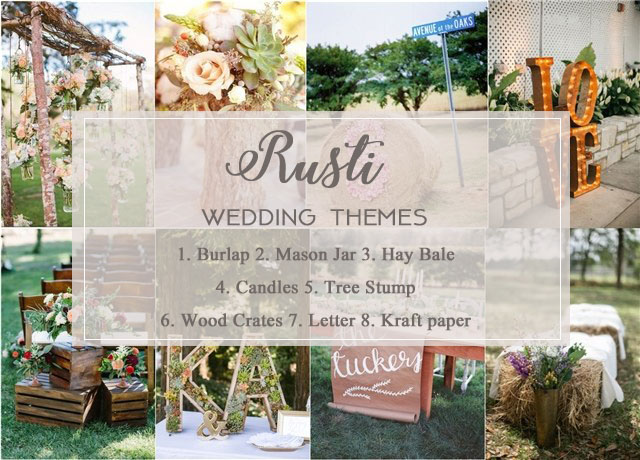 We've whipped up something a little extra special just for you, not to fret modern, classic and whimsical brides, we'll have you covered soon. But for now, here is your go-to guide rustic detail guide, if you will, ideas big and small that will transform your wedding into a detail-filled pretty fest that will surely charm your guests.
Burlap is the signature fabric of the Rustic Wedding. Whether you use it for favor bags or for a chic but inexpensive table runner, burlap is a rustic brides best friend.

If burlap is the signature fabric for Rustic Weddings, the mason jar is the signature detail. But gone are the days of simple clear jars. Tinted varieties, painted varieties, glittered varieties are popping up on the coolest of cool blogs setting a new style for the mason jar wedding.


Forgo traditional ceremony seating, and let your guests get cozy on blanket-covered hay bales.


Transforming those rustic spaces into something that feels romantic is key. And contained candles are a great way to achieve that romance + rustic balance.