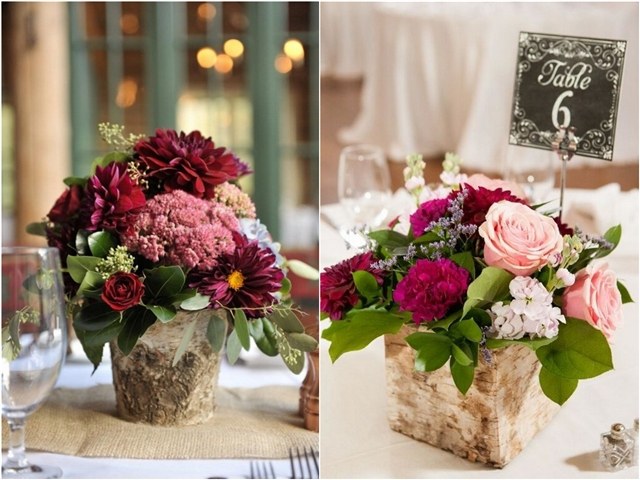 20 Rustic Wedding Centerpieces with Bark Container
The bark containers are ideal for a summer rustic or country barn weddings when used as lanterns, they also look fab at winter weddings too.
Alternatively use the birch bark vases as table centerpiece, use individually or cluster a group together as your table centerpiece or use them on window sills or key areas of your reception venue.
If you are a rustic couple who grew up in the countryside let your guests see your personality shine in details like this rustic centerpiece.