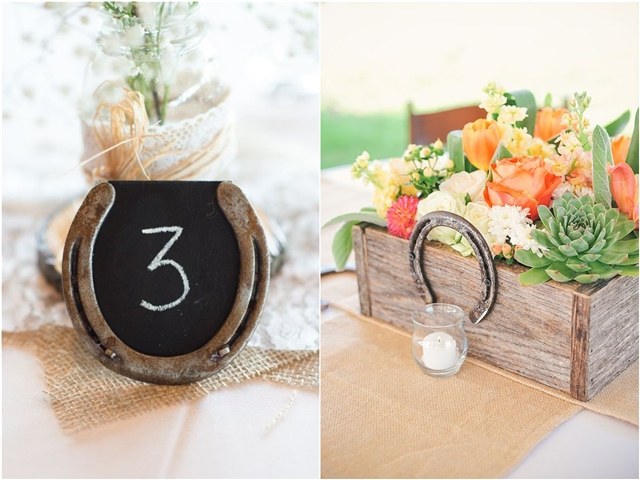 30 Styling Horseshoe Ideas For A Rustic Farm Wedding
A western wedding without horseshoes is like a hipster wedding without mustaches. Wedding horseshoes probably evoke memories of the plastic silver horseshoes that were popular 'good luck' wedding gifts given to brides, particularly in the 80s. As horseshoes are a symbol of good luck they would be perfect to incorporate into your wedding, especially if you are a horse fanatic or having a wedding outdoors.
Need a little inspiration? There are some really great ideas using horseshoes, including using them as escort cards, giving each guest one as a favour, or even playing horseshoe games at your wedding.
Check our favourite horseshoe wedding ideas.