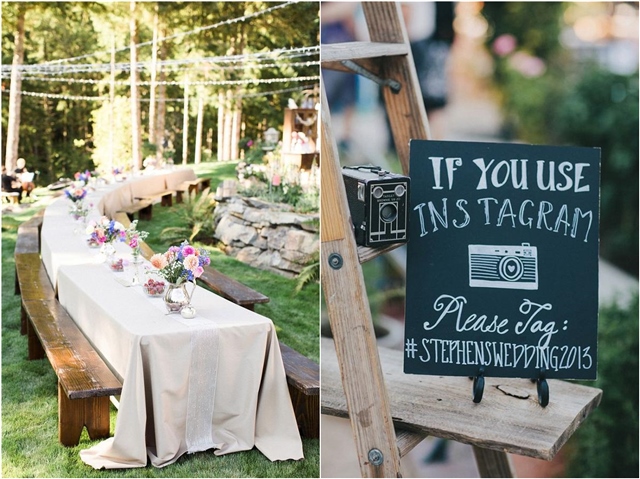 35 Rustic Backyard Wedding Decoration Ideas
Planning a backyard soiree? Let's see how to decorate it! We've already told you how to organize a backyard wedding reception, now have a look what to add. Use the trees around for decor: hang photos, lights and signs. If you have a pool, make beautiful flower wreaths and put theminto the water.
Torches and lanterns are great for lighting and aisle decor; bring vintage furniture to arrange dessert and drink bars. Wanna get more creative?
Put a boat in your yard, then ice cubes and drinks right there! Look at the ideas below and choose the best for you!