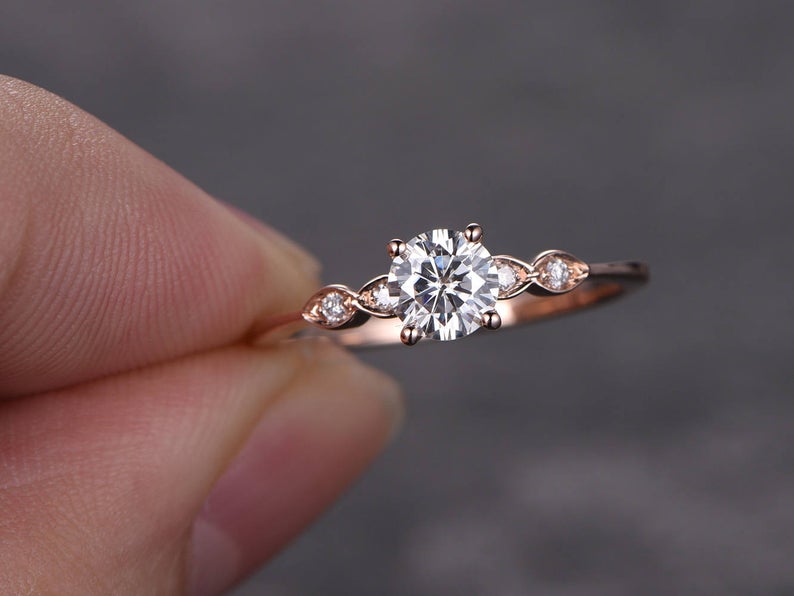 Top 15 Afforable Rose Gold Engagement Rings
Gold is available in several different colors most popular are: yellow, white, and rose. Rose gold well-known as pink or red gold is pure gold and copper that suits for people with warm and cooler skin tones. And if you find a romantic engagement ring with a feminine feeling, then a Rose gold engagement ring might be a great choice for you.
ROSE GOLD RINGS
Rose Gold is more and more popular for engagement rings with its romantic, subtle, and different. Choose a rose gold engagement ring to get your timeless piece while it shines amid classic ones.
1. 14K Rose Gold Interlaced Pave Halo Diamond Engagement Ring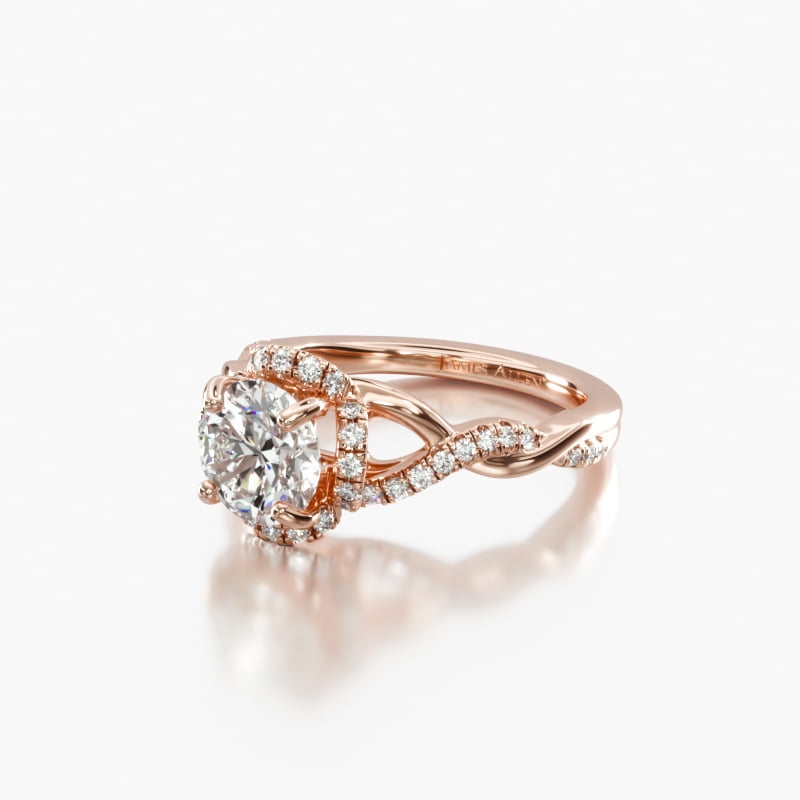 2. 14K Rose Gold Classic Round Shape Three Stone Engagement Ring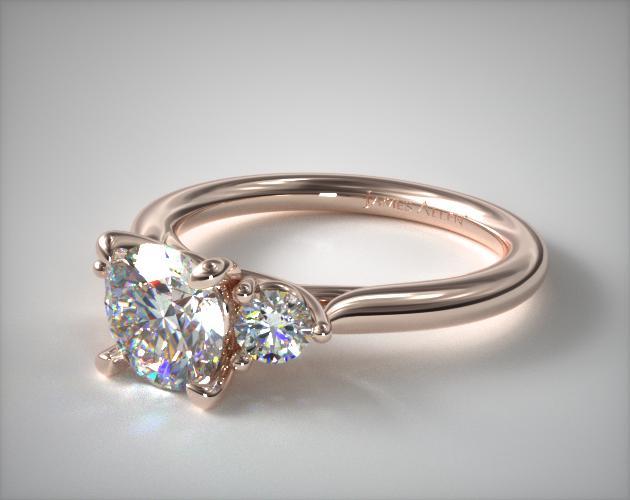 3. 14K Rose Gold Engagement Ring with Pavé Knife Edge Lotus Basket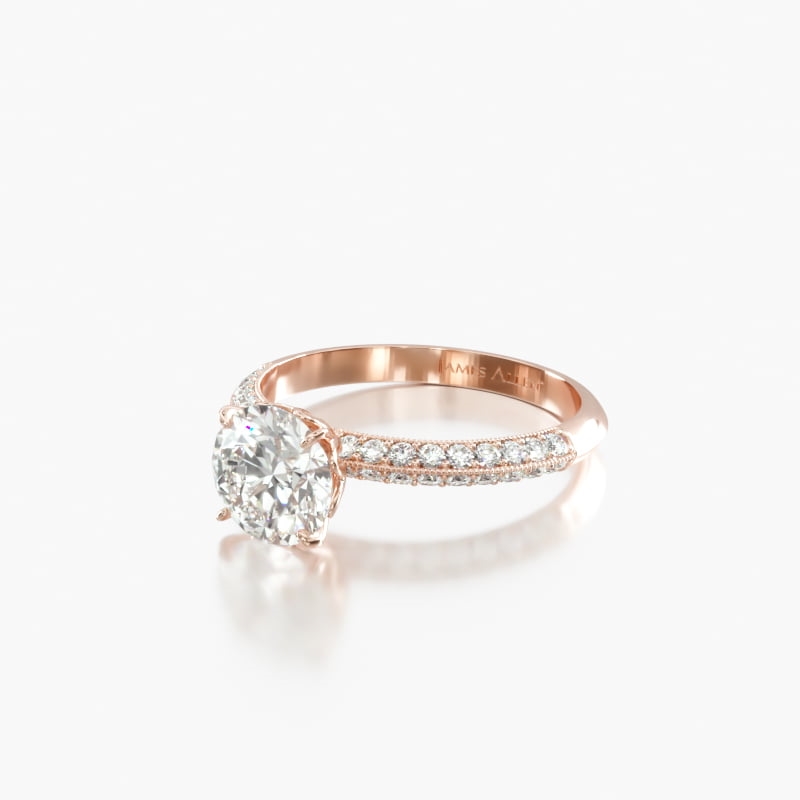 4. Willow Diamond Engagement Ring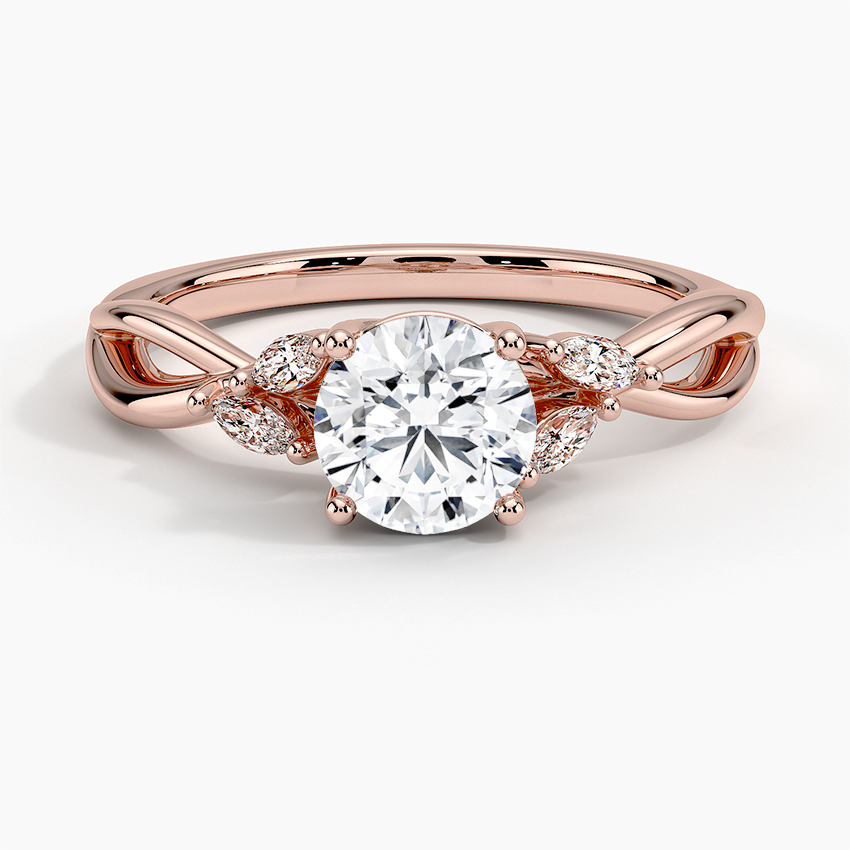 5.Tacori Round with Cushion Bloom Engagement Ring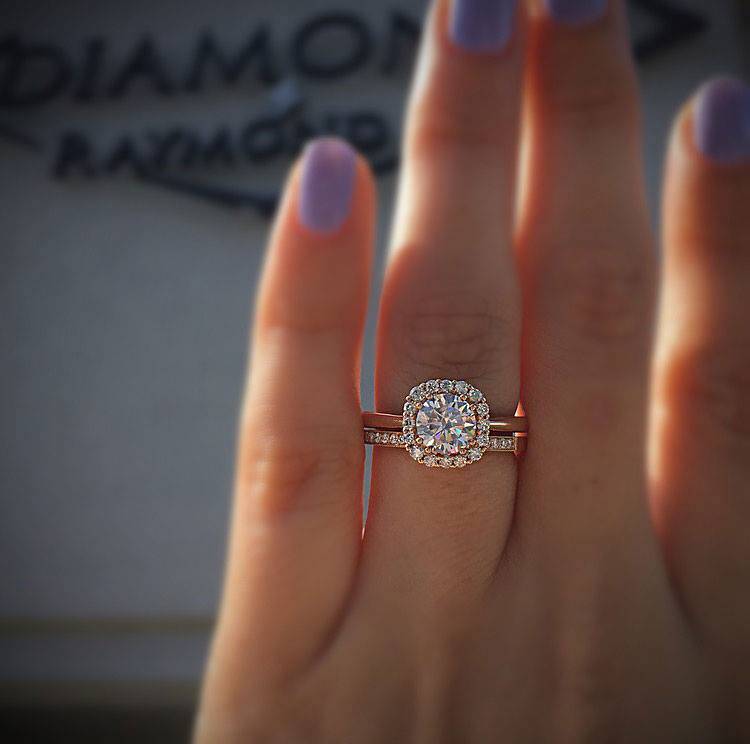 6. Oval Halo Rose Gold Engagement Ring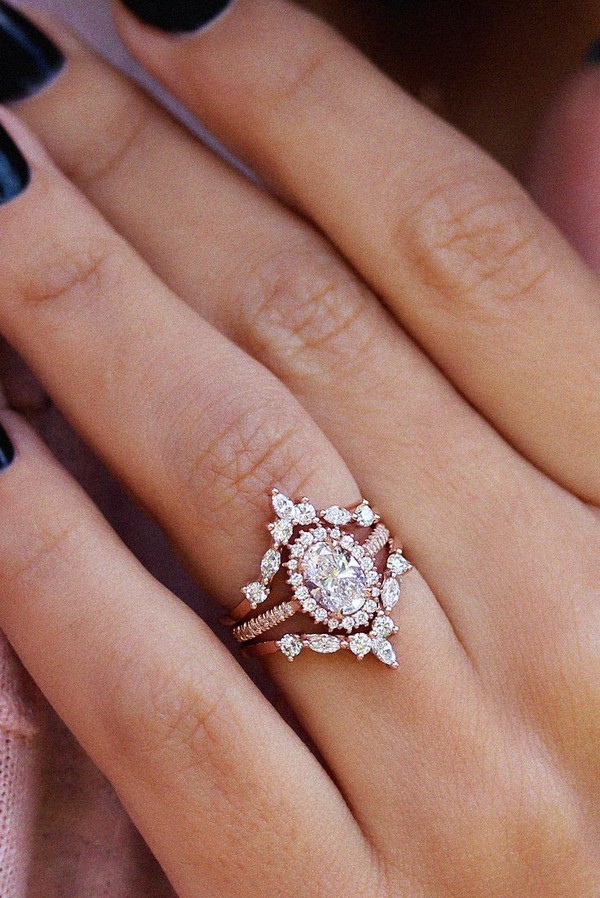 7. Moissanite Rose Gold Engagement Ring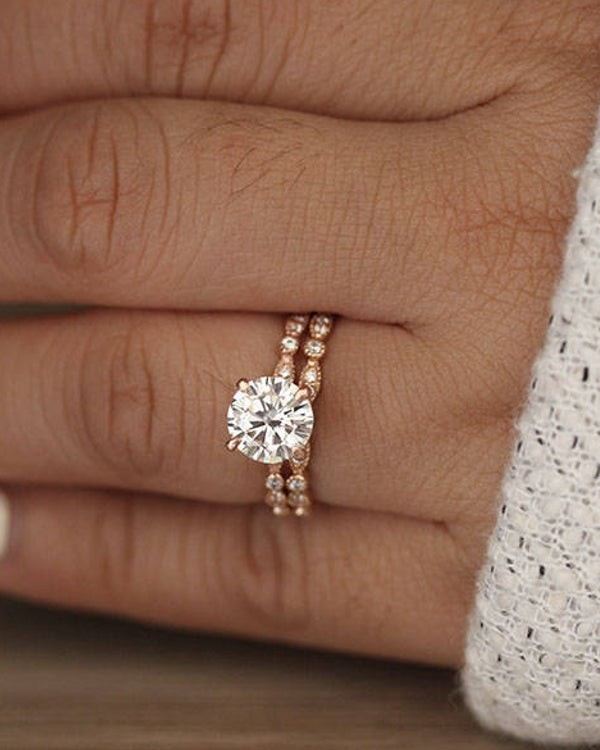 8. Vintage Rose Gold Pearl Floral Engagement Rings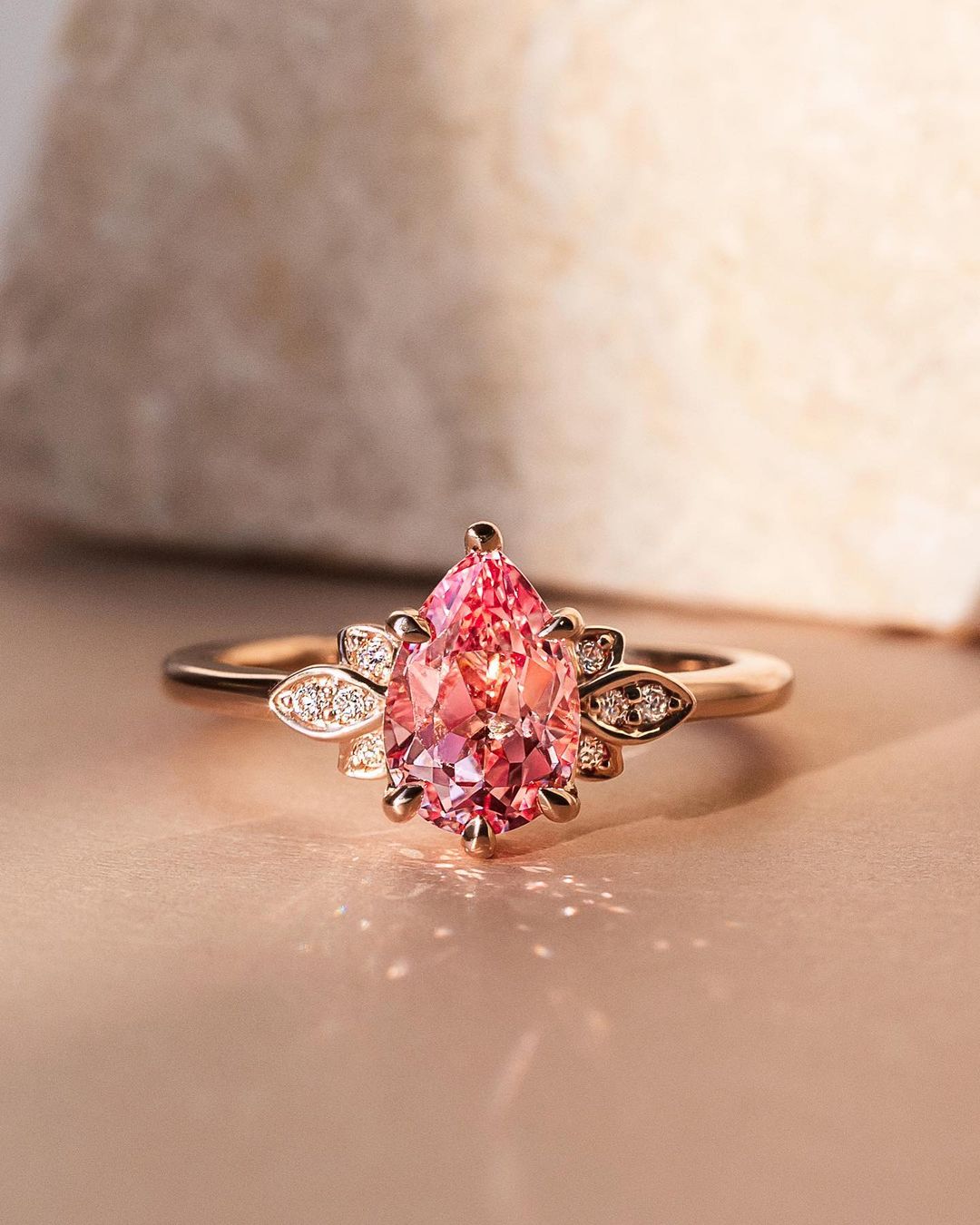 9. 1 CT. T.W. Oval Diamond Frame Past Present Future® Engagement Ring in 14K Rose Gold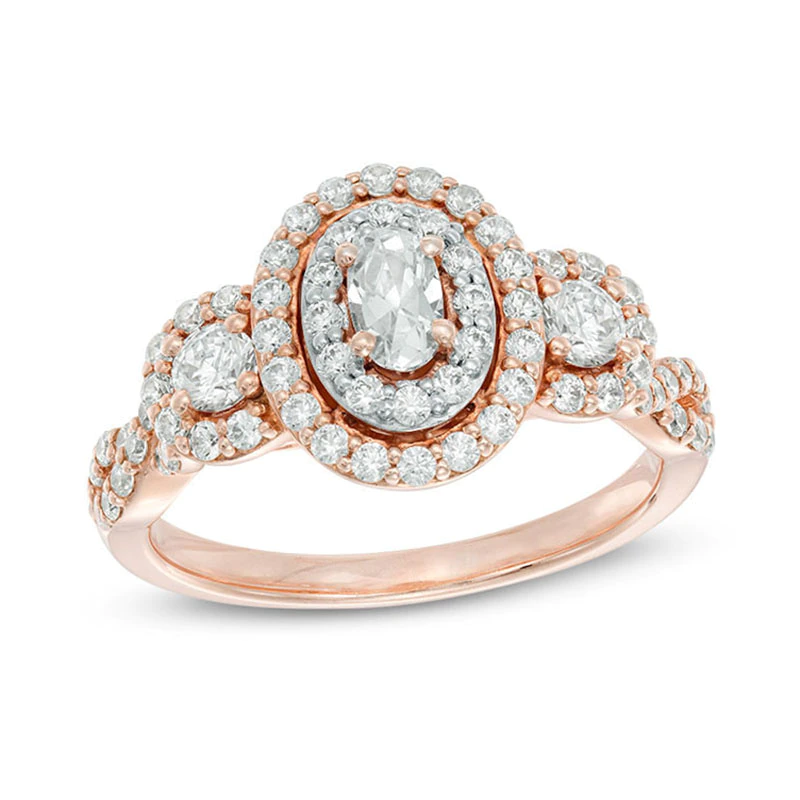 10. Three Stone Moissanite Rose Gold Engagement Ring Pear Shaped with 2 Hearts Shaped Side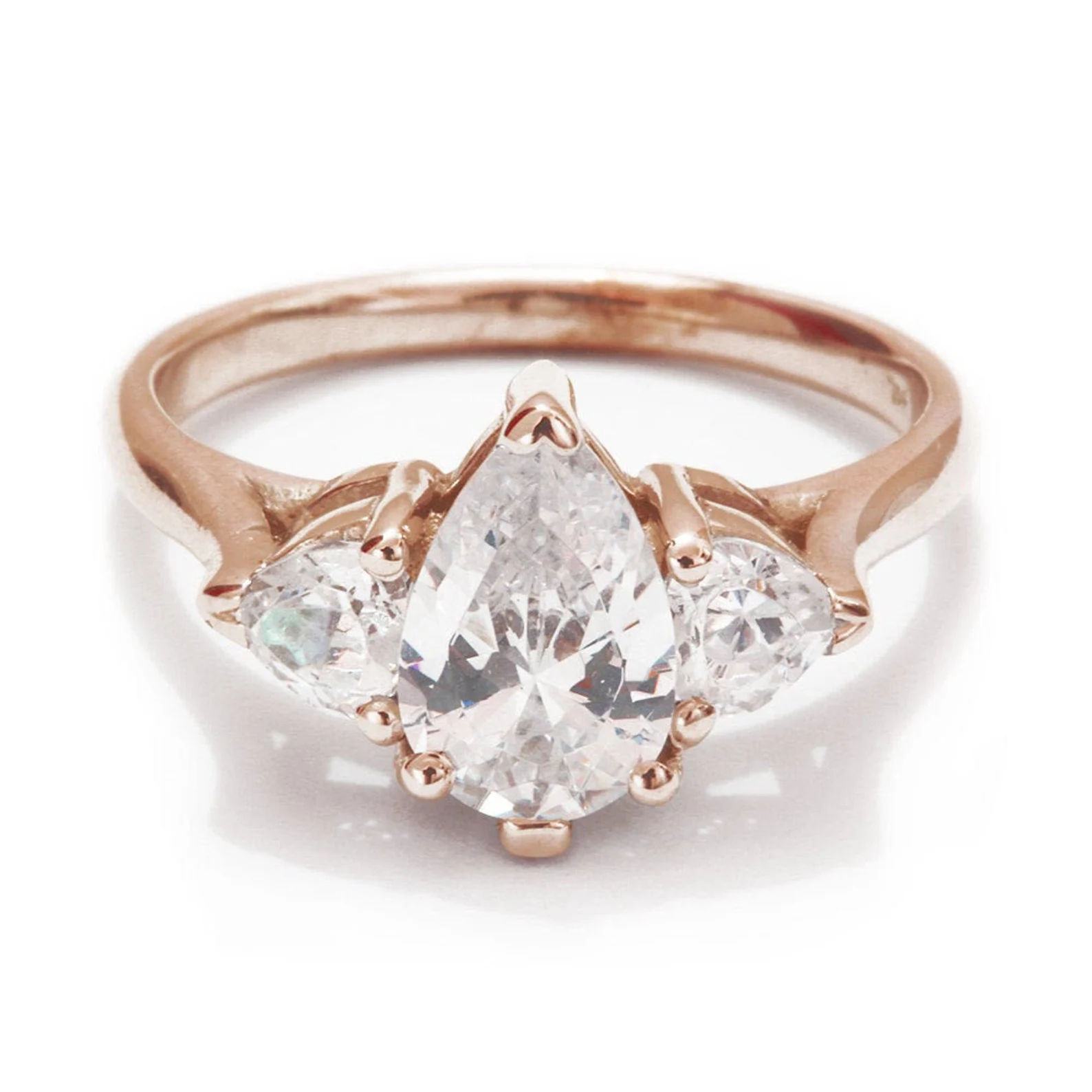 11. Rose Gold Hidden Halo Engagement Ring 14k Carat Oval Cut Moissanite and Diamond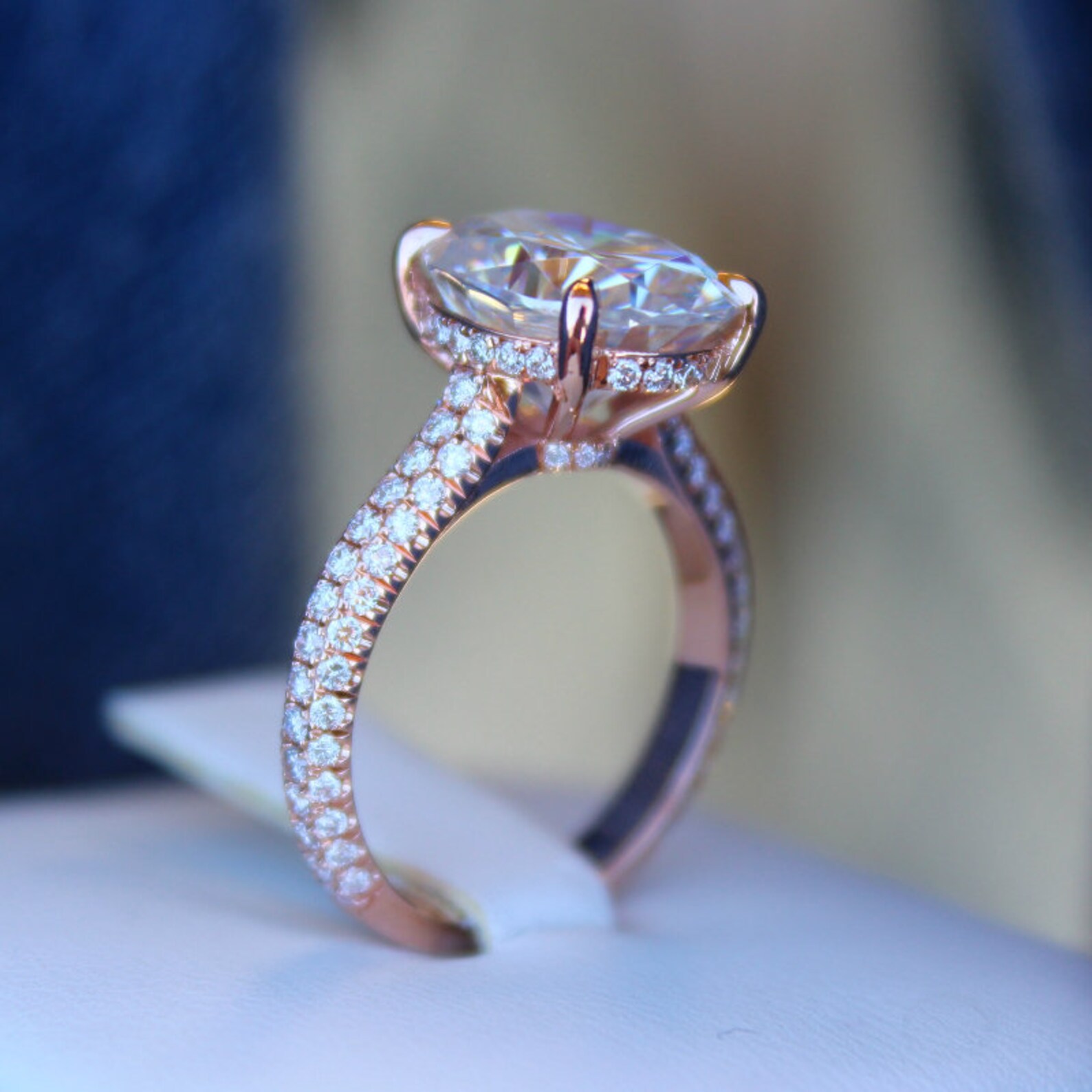 12. Diamond Engagement Rings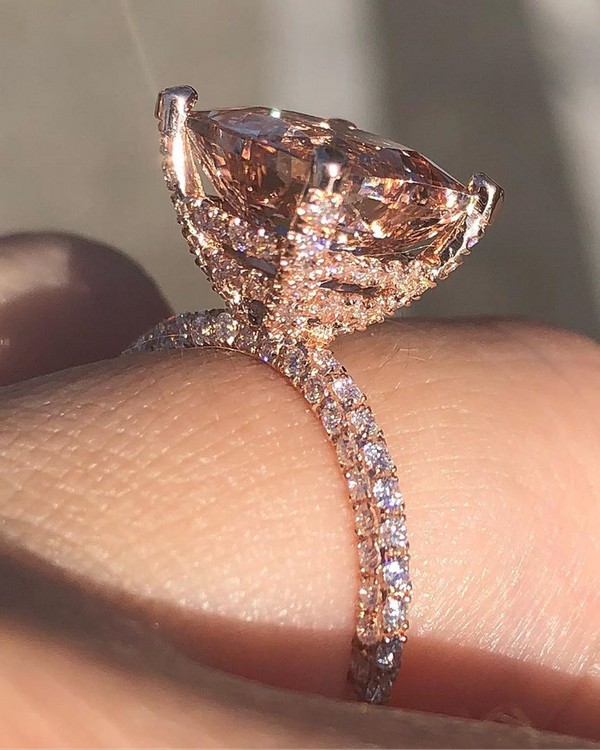 13. Rose gold engagement rings with halo cushion cut diamond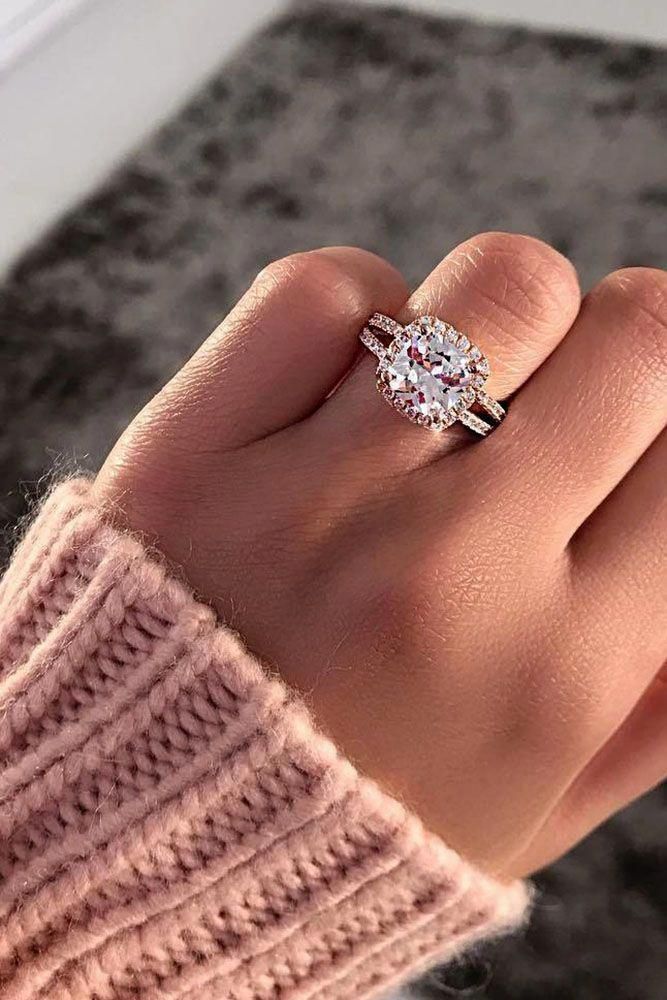 14. rose gold engagement rings with hidden halo diamonds
15. halo rose gold engagement ring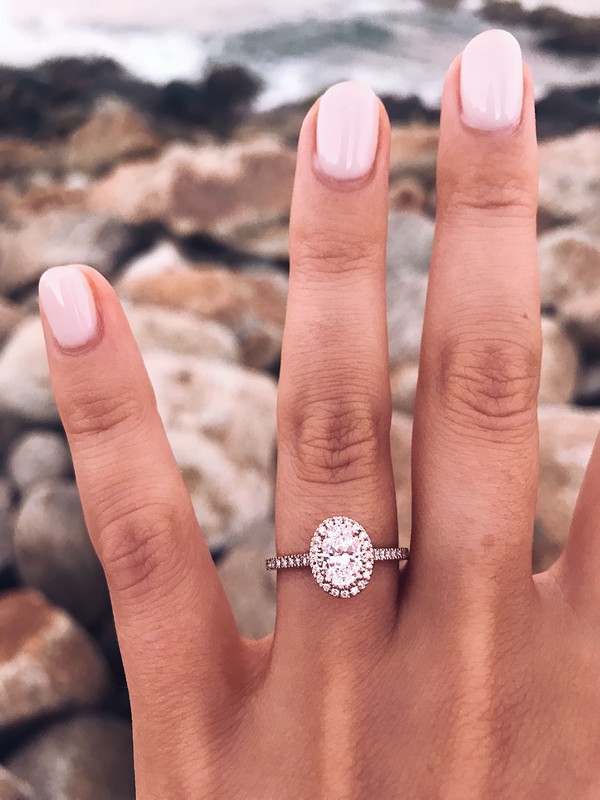 Brides Often Ask
Is Rose Gold Popular For Engagement Rings?
Rose Gold has become more and more popular throughout the years. You can play with the designs of Rose Gold engagement rings as well as you can mix and match with white gold. Rose Gold gives a romantic look and feminine more than the flashy yellow gold. Sure! it's truly romantic, as pink is the color of love.
Are Rose Gold Engagement Rings More Expensive?
No! Rose Gold engagement rings are not more expensive than others. The price of any ring is depended on its design, weight, and diamonds. Rose Gold, Yellow, and White Gold are made with the same purity as the gold which does not affect their overall price.
Is Rose Gold Durable?
Rose gold is just as durable as other kinds of gold or even more. Copper which has in rose gold is a highly durable metal and resistant to scratching and denting.
Is Rose Gold Easy To Clean?
Rose gold is very easy to clean as you don't have to clean it at all. Because of its copper content, rose gold doesn't tarnish and instead develops a sheen to give the metal a gorgeous vintage look.
Is Rose Gold Hypoallergenic?
Rose gold is not hypoallergenic same as the others are. The metals used in rose gold (copper and sometimes zinc, silver, or palladium) to make it stronger are not hypoallergenic, but somehow they can cause allergic reactions in people who have certain metal allergies.
If you have a metal allergy, make sure you know if the rose gold you're interested in contains a metal you're allergic to or not.
Rose gold engagement rings are different, romantic, subtle, timeless, modern, and everything in between! You can play with the design and the gemstones to create the piece that suits you the most. It goes beautifully with those with olive skin tones. But fair skin tones can also own it! Rose Gold engagement rings have a uniqueness in style and significance. Don't be afraid to own one of them or you will regret it forever!