***So this is a little bit exciting, and a little bit daunting!***
For the first time EVER, and after much consideration, I'm going to open this wedding blog.:)
I think it's only fitting for my first post to give you an idea of the top 10 wedding colors for Spring/Summer 2015! My favorite color expert Pantone has released their color picks for Spring 2015 a few weeks ago.
Well, do you remember last year how popular Emerald really was? And this year Radiant Orchid has been popping up all over Pinterest? Well, that's because Pantone chose them as their 'Color of the Year'. Pantone is sure the world authority on color.
If you are a 2015 bride looking for spring/ summer wedding color trends, you should not miss this post.
Let me show you Pantone top 10 color choices.
#1. Aquamarine 14-4313
Photography by Jose Villa Photography & Liz And Ryan & KT Merry & Diana McGregor Photography & Kibogo Photography & Katerina Lobova Photography & Angelworx &Kurt Boomer Photography
#2. Scuba Blue 16-4725
Photography by DeFiore Photography & AMBphoto & Mademoiselle Fiona & Alea Lovely & Summer Street Photography & Gina Meola & Anna Costa Photography
#3. Lucite Green 14-5714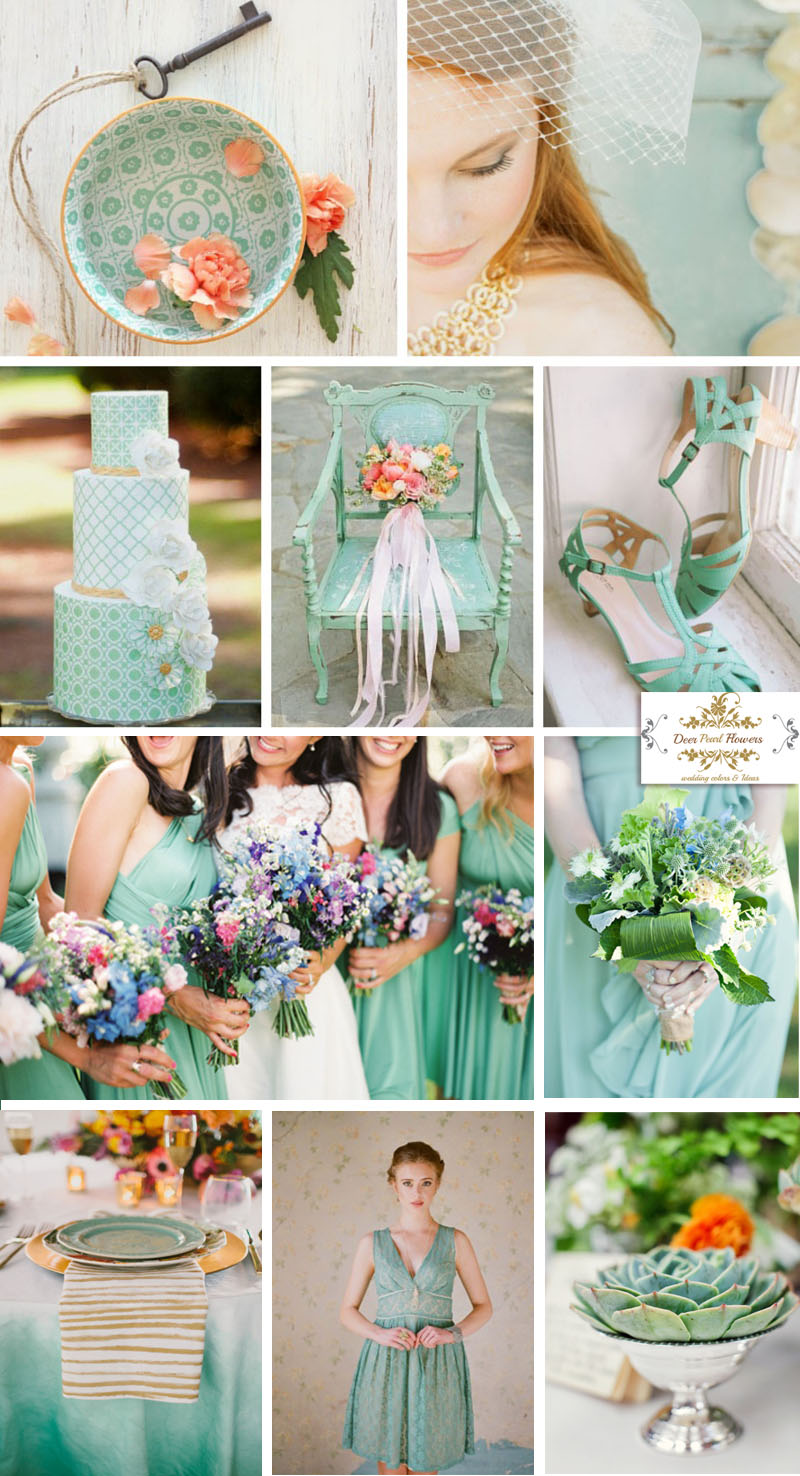 Photography by Twah Dougherty of Style-Art-Life & Heythere Cupcake Photography & Kristyn Hogan & Tory Williams Photography & Erich McVey Photography & Julie Morawski and Jasmine Balgobin of Carla Ten Eyck & Paige Jones & Ruche & First Comes Love Photo
#4. Classic Blue 19-4052
Photography by DeFiore Photography & AMBphoto & Mademoiselle Fiona & Alea Lovely & Poems Posie & Lane Dittoe Fine Wedding Photographs & O'Malley Photographers
#5. Toasted Almond 14-1213
Photography by Justin DeMutiis Photography & Honeymoon Bakery Photography & Stephanie Cristalli & Robin O'Neill Photography &Jose Villa Photography
#6. Strawberry Ice 16-1720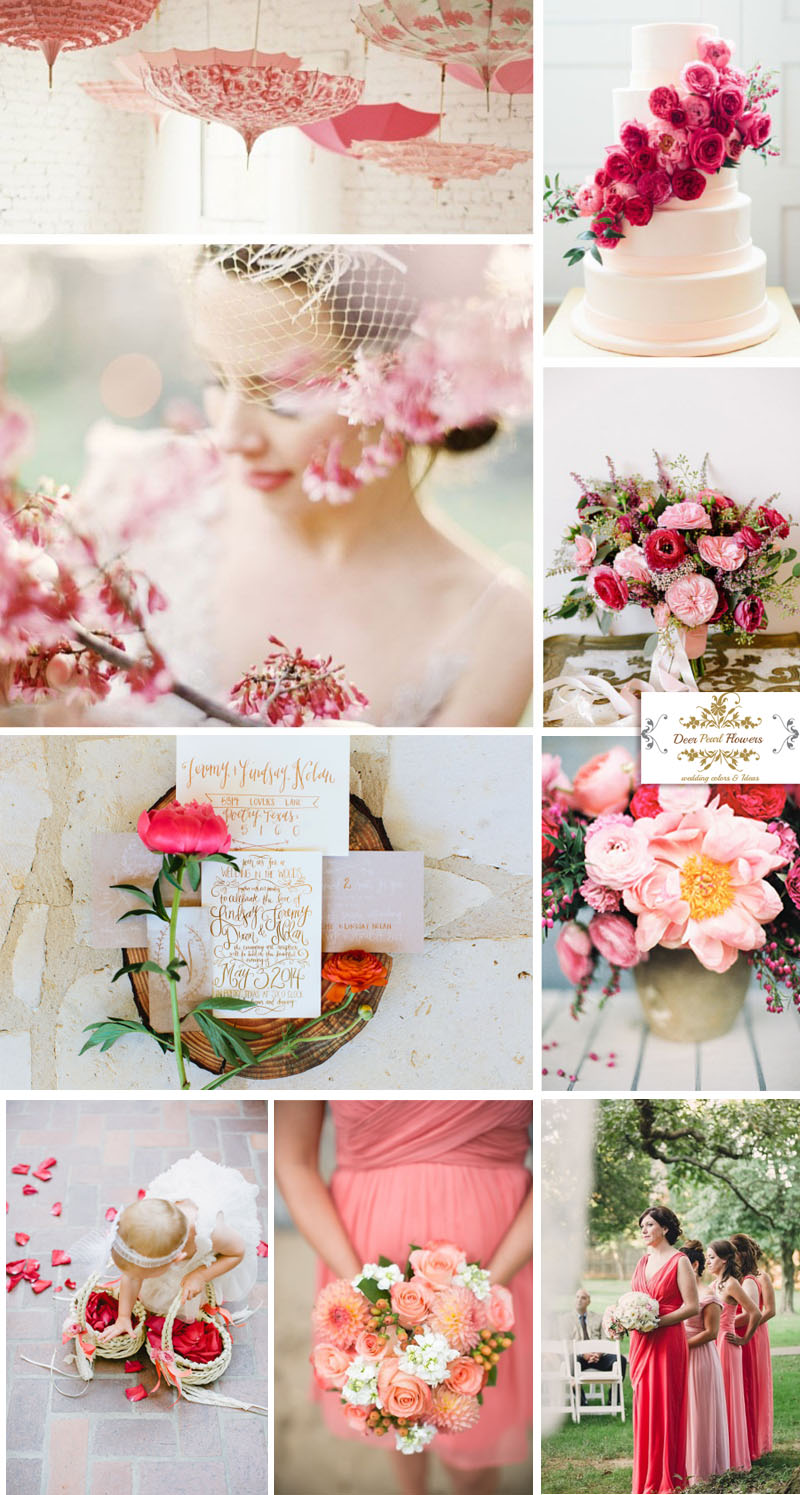 Photography by Anne Robert & Loft Photographie & Jen Huang & Annabella Charles & Lauren Fair Photography
#7. Tangerine 15-1247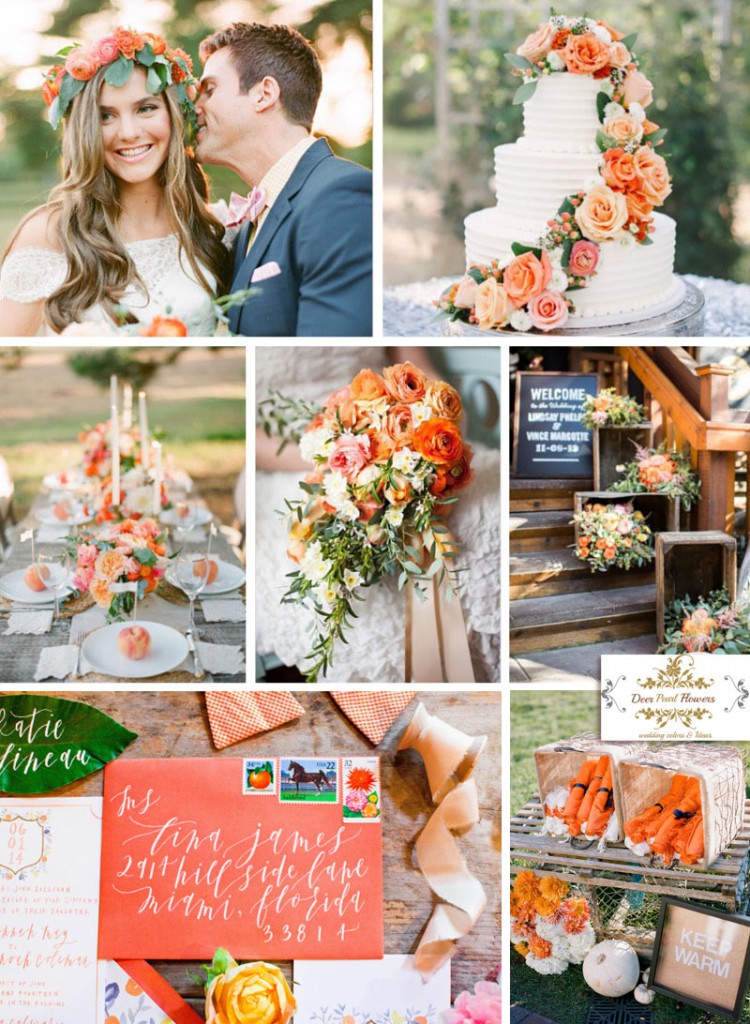 Photography by Tino & Pip & Jenna Henderson & Rustic White Photography & Amanda Hedgepeth Photography & Stacey Hedman Photography & Michelle March
#8. Custard 13-0720
Photography by Ryan Ray & KT Merry & Jodi Miller & Erin Lindsey Images & Tara McMullen
#9. Marsala 18-1438
Photography by Lani Elias Fine Art Photography & Jonathan Young Weddings & Kina Wicks & Elisa Bricker & Theo Milo Photography & Kate Ignatowski
#10. Glacier Grey 14-4102
Photography by Darcy Benincosa & Romance Weddings & Marissa Lambert & Jose Villa & Cake by Sugar Ruffles & Brett Heidebrecht& onelove photography & Tammy Horton Photography
Pantone themselves described the palette for Spring 2015 "This season there is a move toward the cooler and softer side of the color spectrum. An eclectic, ethereal mix of understated brights, pale pastels and nature-like neutrals take center stage as designers draw from daydreams of simpler times. Remembrances of retro delights, folkloric and floral art, and the magical worlds of tropical landscapes restore a sense of well-being as we head into warmer months." Yes, I love all of these romance colors!
Which color is your favorite?