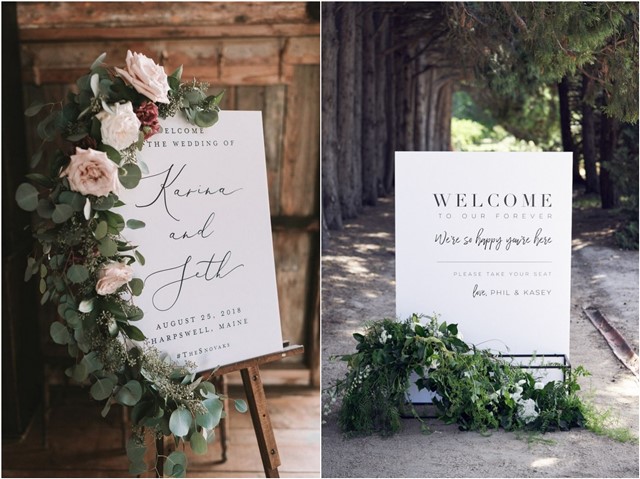 Top 16 Modern Minimalist Wedding Welcome Signs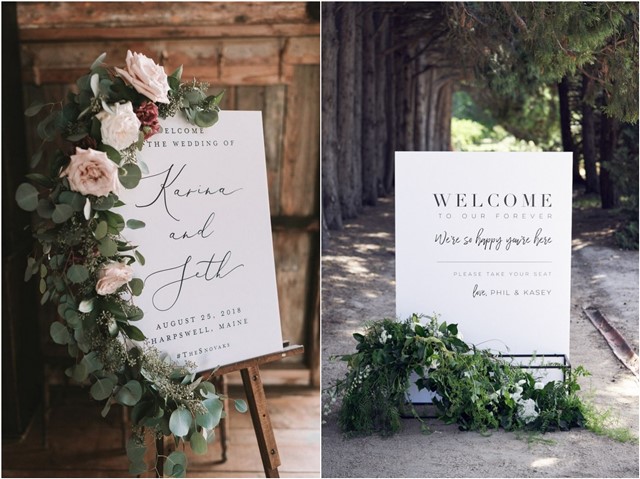 Not every couple dreams of throwing an over-the-top wedding extravaganza. If you're a bride who wants a carefree wedding planning experience (but still wants an elegant, chic celebration), it's worth considering the minimalist trend.
The minimalist lifestyle is all about living a clutter-free life, owning only items that are meaningful and useful to you. With that idea in mind, minimalist weddings are characterized for being modest, with clean decor and a sleek vibe that focuses on simplicity.
Skip the fancy wording and place a simple greeting sign at your wedding welcome table.