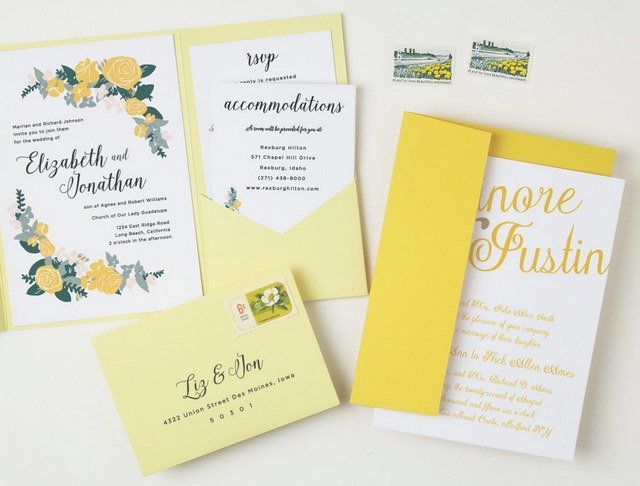 Creating wedding invitations online is the way to go these days. The life of a bride is busy and anything to help make the wedding planning process go as smoothly and as simply as possible sounds like the right idea. So, we've teamed up with Basic Invite to give you the ins and outs of
how to make wedding invitations
online.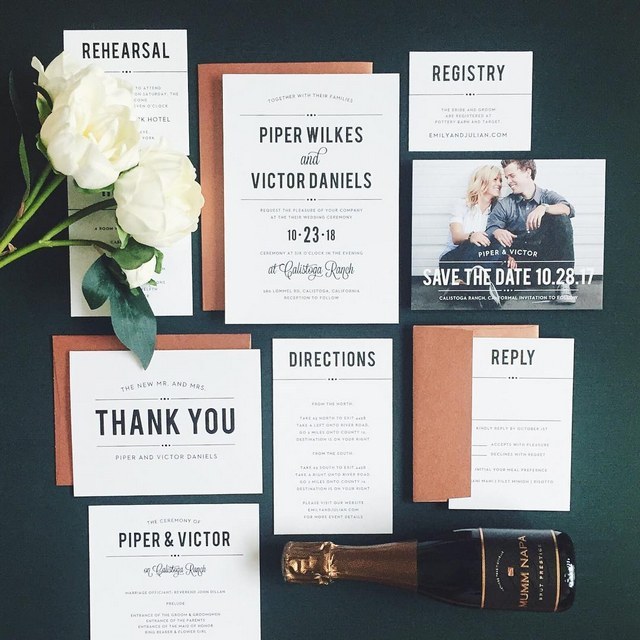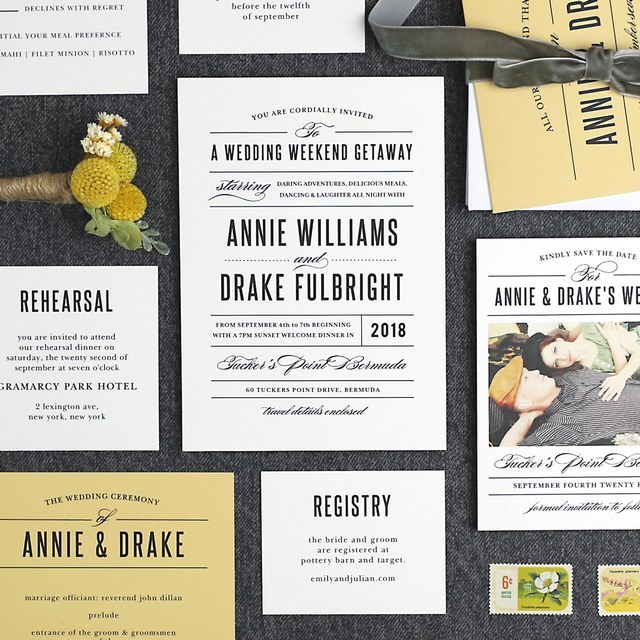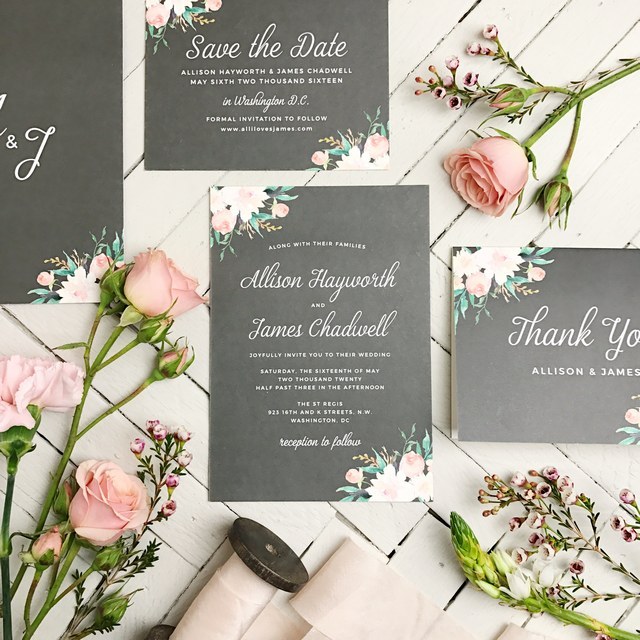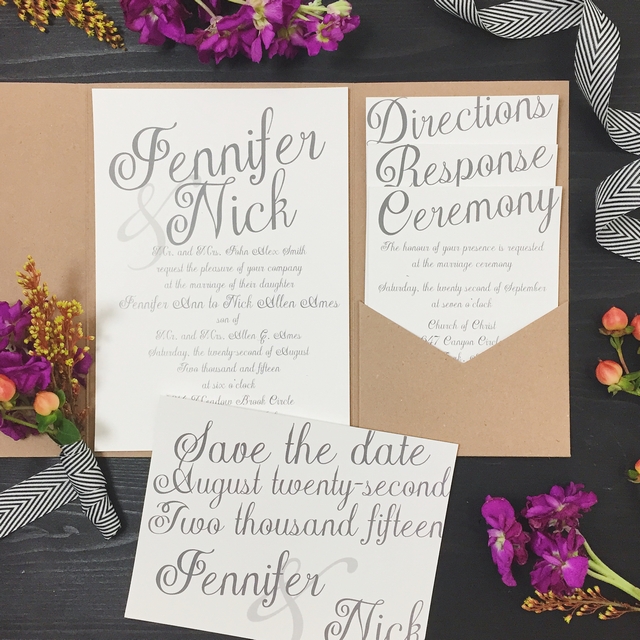 The folks over at Basic Invite are the experts when it comes to online wedding stationery and their innovative design company has been creating invites since 2006. They offer invitations and stationery for all of your major life moments. So, how does it work? Here are three easy steps to creating the perfect invitation with Basic Invite.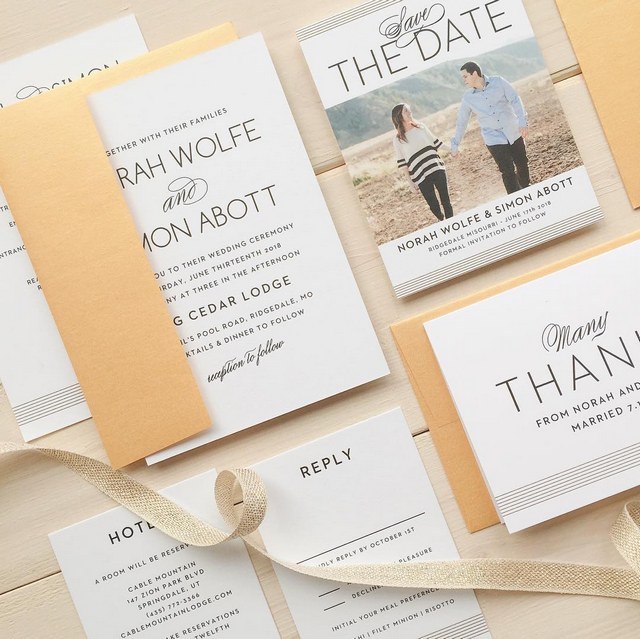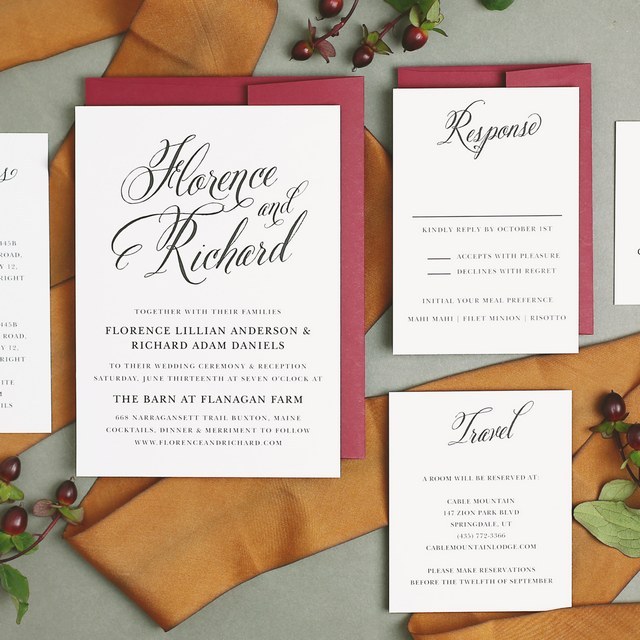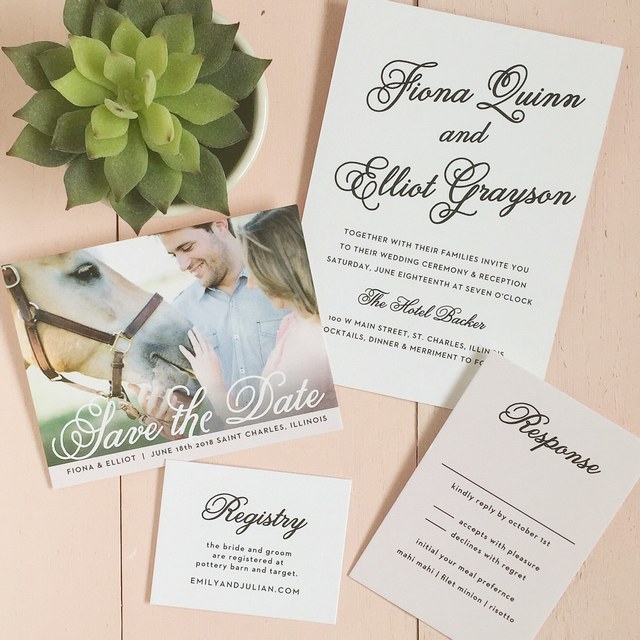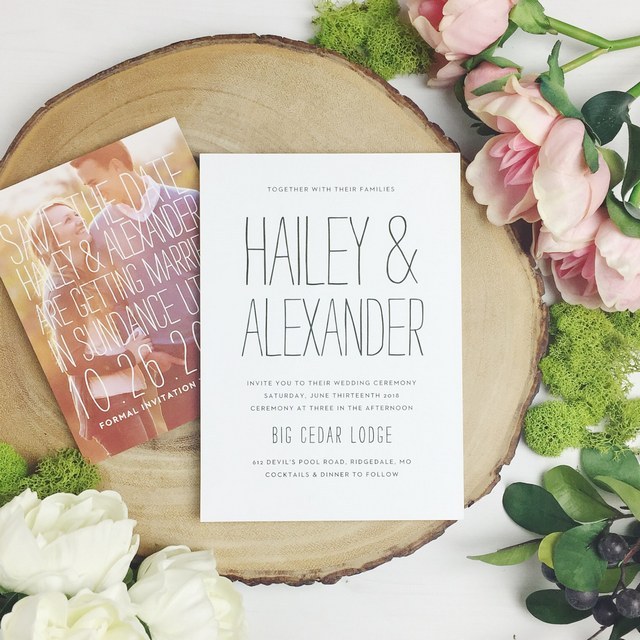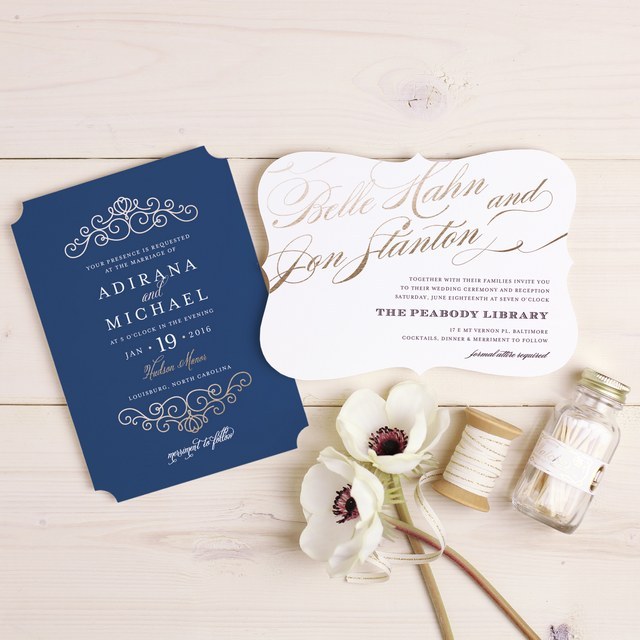 How to Order Wedding Stationery on Basic Invite
First, you shop! Shop Basic Invite's more than 200 invitation designs. They have a style for every type of bride. From modern and art deco to traditional and rustic.
Once you find the perfect design, start playing around with customizing. With over 180 colors, 100 font choices, 5 paper types, multiple card cuts, and the ability to make changes to any aspect of your design you have endless customization options.
After you've finished personalizing your invites go ahead and order a custom sample. Basic Invite let's all of their customers order a custom sample of their invite or entire wedding suite before placing your final order. This gives you the opportunity to take a look at your products and make sure they are exactly the way you want it.
BONUS STEP: Basic Invite offers a designer assistance program. With just a small fee you can have one of their designers look over your card and help make edits and design suggestions.
It's that easy! Designing invites online from the comfort of your own home is so convenient and so easy! They also have save the date wedding cards and day of stationery like place cards that are just as simple to create!

Not to mention they are offering 15% off everything! Head of to Basic Invite and get started on your online invites.
To learn more about Basicinvite, follow them on social media:
Facebook |Pinterest | Instagram | Twitter