According to Jewelry Information Center, the source for fine jewelry trends, one of the hottest summer jewelry fashions is floral-inspired accessories.
"Jewelry and nature go hand in hand and flowers are synonymous of the season – making floral jewelry a must-have accessory to accent fashion-forward outfits this summer and fall,"
says Amanda Gizzi, spokesperson for Jewelry Information Center (JIC).
Celebrities are embracing the floral trend as well.
Be inspired by our pick of 20 floral-inspired engagement rings and happy pinning.

—> order it here.


—> order it here.


—> order it here.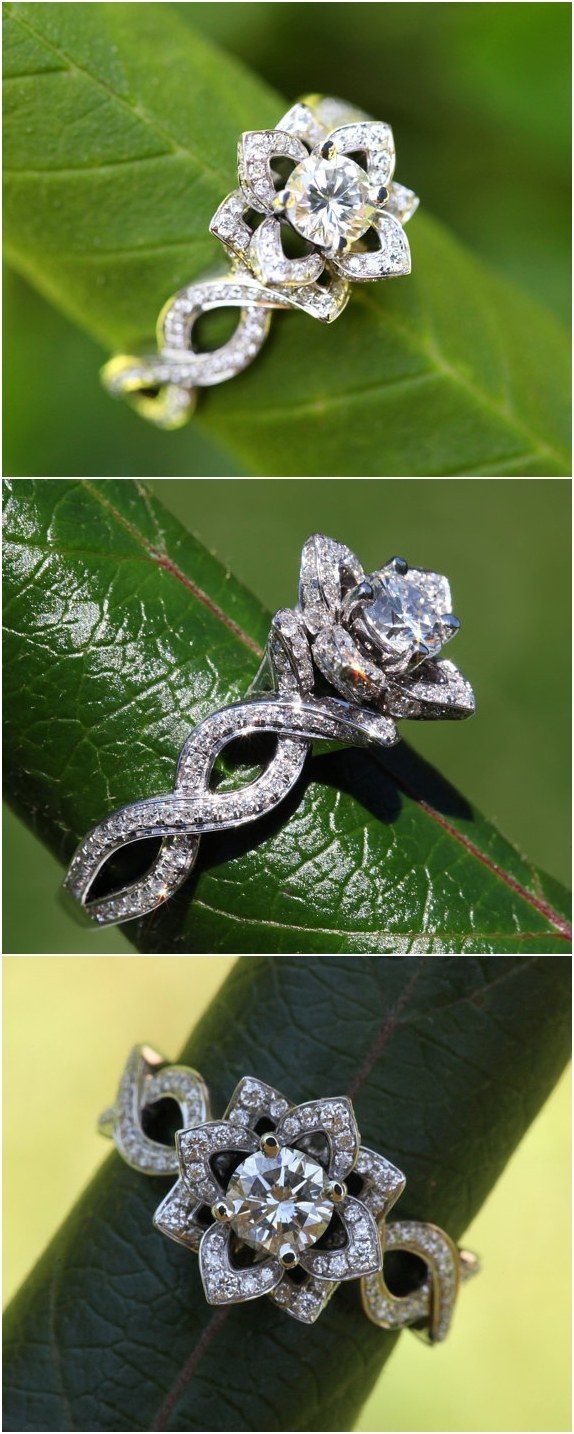 —> order it here.