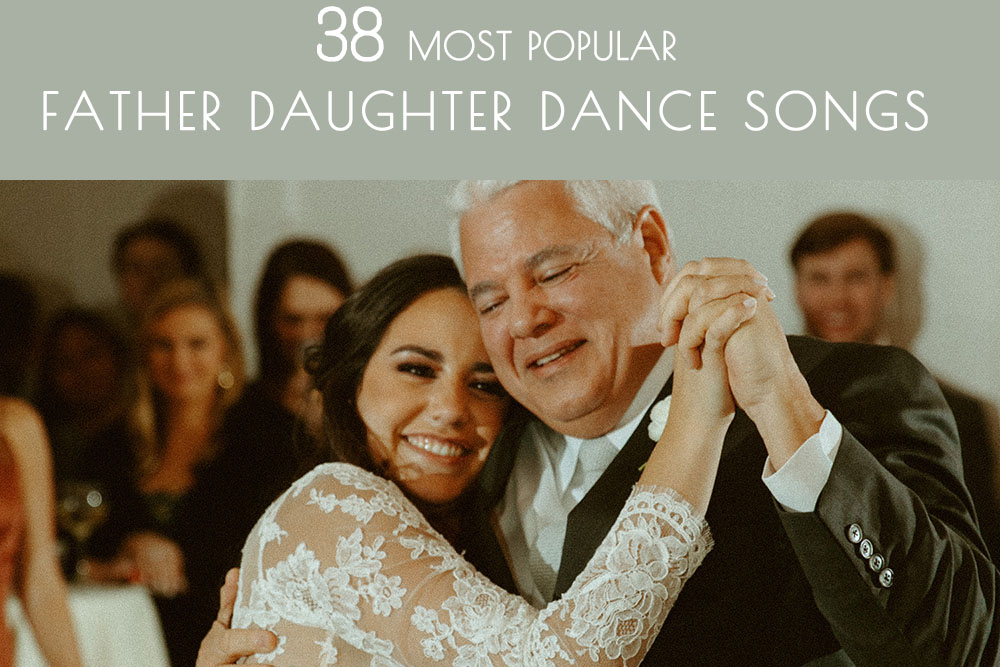 Top 38 Father Daughter Dance Songs for Wedding 2022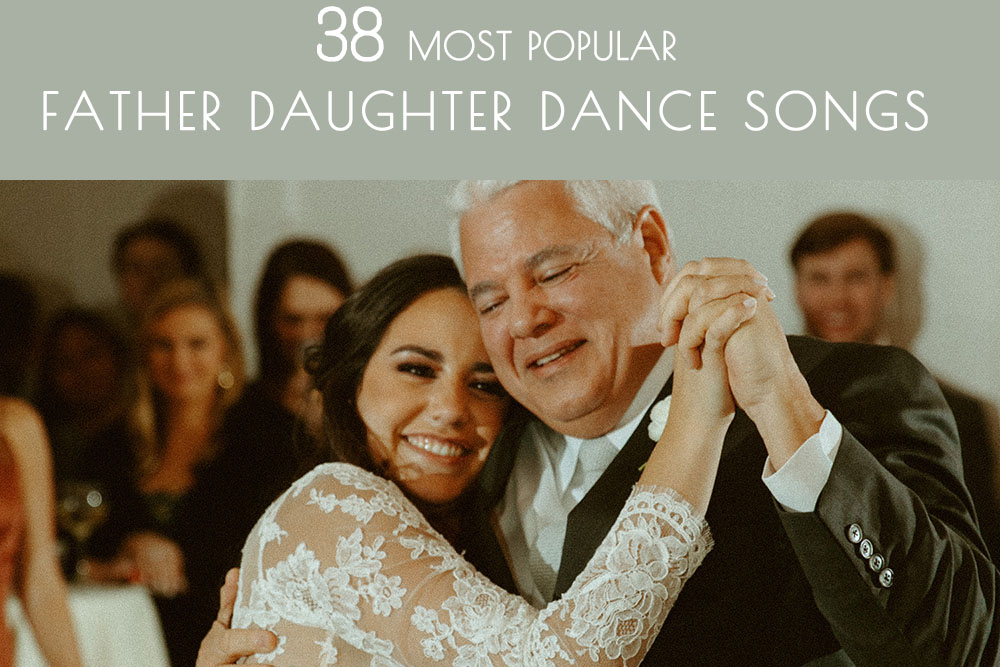 Few wedding moments are more touching than the father-daughter dance. Traditionally, it's the second dance of the wedding, immediately following the first dance between the newly married couple. Of course, if there's another special person in your life who you see as a father figure, you can share your special dance with them instead. (This could be the person who gives you away if you choose to uphold that custom.)
You want to pick a song that really speaks to your emotions, but finding the perfect choice among all the father-daughter dance songs out there can be tricky. You're looking to encapsulate the special relationship you share with your dad—you want a song about love but only the one-of-a-kind love between a dad and daughter.
Ask yourself a couple of questions when choosing the best song to dance to with your father:
Do you already have a favorite song that makes you think about your dad?
Do you want the song to be emotional?
Do you want a more upbeat and fun song?
Do you love country music?
By choosing the perfect dad-and-daughter dance song, there won't be a dry eye in the room.
Scroll down below and listen to some of the amazing choices (There is a really fun idea at the bottom for the bride looking to do something out of the ordinary for the father-daughter dance).
Our Favorite Father-Daughter Songs
Slow Tempo Father-Daughter Wedding Songs
Medium/Upbeat Father-Daughter Songs
Country Songs for Father-Daughter