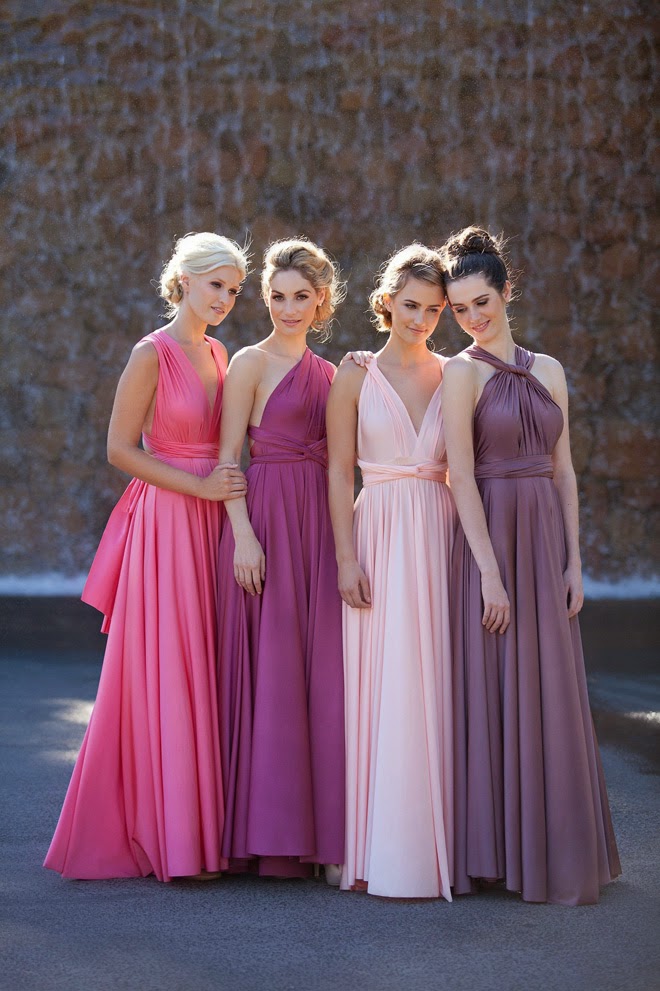 Bridesmaid Dress Trends 2022: 7 Hot Styles you will love!
The average number of bridesmaids in a wedding party is 5, bridesmaid fashion plays a big role in the overall look of your wedding, and feel of your wedding. Of course you can never go wrong with the colors, but why not show off your bridal party's stylish personalities by choosing something non-traditional details? Sometimes it's the details that make a difference!
Join us as I present 7 hot bridesmaid dress styles 2021!
#1. Keyhole Backs
Credits (from top left): Jill Andrews / Webstagram / Sareh Nouri / Craig & Eva Sanders / Cynthia
#2. Criss-Cross Back Straps

Credits (from top left): Love is my Favorite Color / BHLDN / Brian N. Miller Photography
#3.Twist Wrap

Credits (from top left): Katie Lopez Photography / Divine Light Photography / Spindle Photography / Origami Creatives
#4. One-Shoulder

Credits (from top left):  Jim Hjelm – Occasions / Ryan & Denise / BHLDN / Jim Hjelm – Occasions
#5. Cross Neckline

Credits (from top left): Jim Hjelm Occasions / Kennedy Blue / Delbarr Moradi / Lauren Kinsey Fine Art Wedding Photography
#6. Illusion Sleeves

Credits (from top left): Live View Studios / Leanne Marshall / BHLDN
#7. Illusion Neckline

Credits (from top left): Tania Olsen/BHLDN / BHLDN / David's Bridal / Kelsey Rose