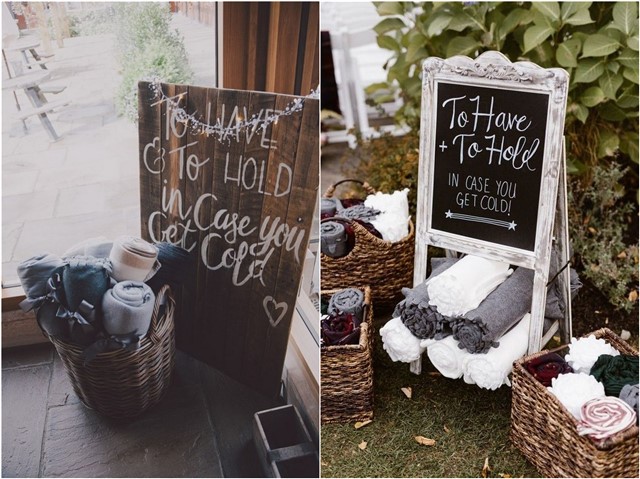 20 Creative Blankets for Wedding Guests at Your Winter Wedding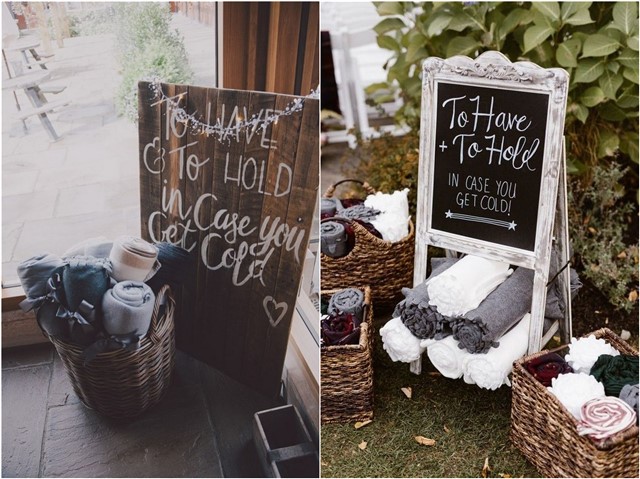 If you're a winter bride, you've probably spent some time thinking about ways to keep guests warm at your wedding (especially if you want to take advantage of some snow-covered wintry scenery by hosting portions of the celebration outside). Whether you're exchanging I do's alfresco or opting for an open-air wedding venue, one thing is for sure: You don't want your guests shivering in the cold.
Keeping your wedding guests warm and comfortable can be a bit of a winter-wedding conundrum, but one of our favorite ideas is to have plenty of warm blankets at the ready. That way, guests can grab one whenever they're feeling a chill. If you like the idea but are stumped on how to make bulky blankets look elegant and chic, keep reading. We've rounded up some of the most creative and elegant ways to display them at your wedding.