[tps_header]There's something gorgeous and elegant about black and white wedding cakes that brings an air of sophistication to a wedding. The groom's black tuxedo and the bride's white bridal gown conjure up the scene of the ultimate black and white ball! Black and white cakes are a natural progression in keeping with the theme. This classy colour contrast is still appropriate for a semi-formal wedding, but for the formal wedding, it fits like a glass slipper!
A white cake with black ribbon or bow, a white cake with black lace or love words on it, black and white cakes decorated with bright flowers or fruit – hundreds of variants and everything depends on your imagination and wish![/tps_header]
Here are some black and white wedding cakes and pictures of wedding cakes suitable for semi-formal and formal weddings.
Simple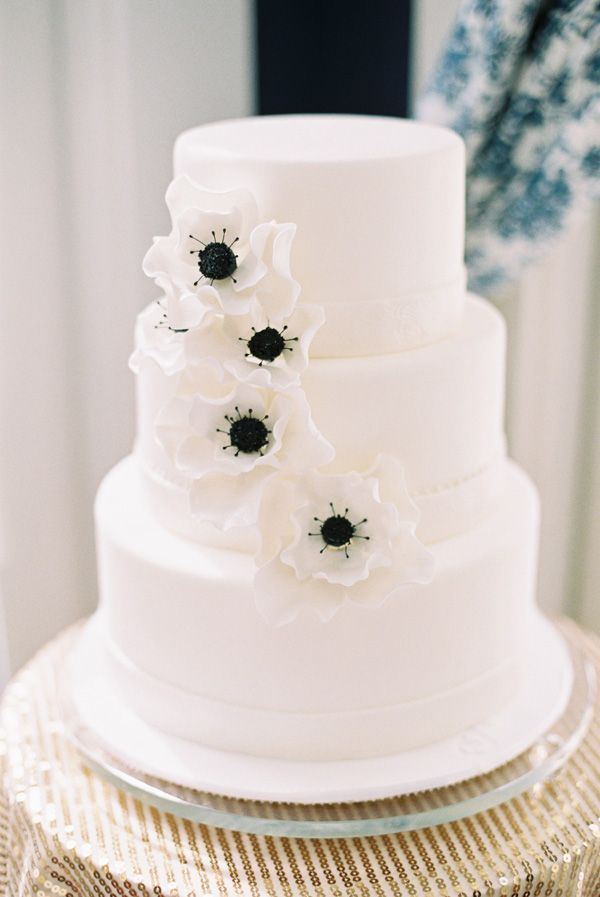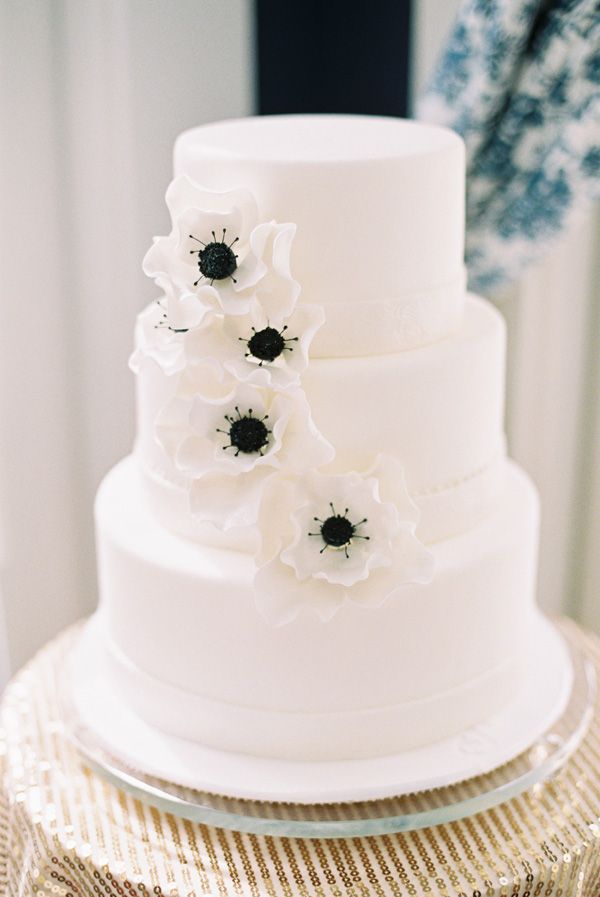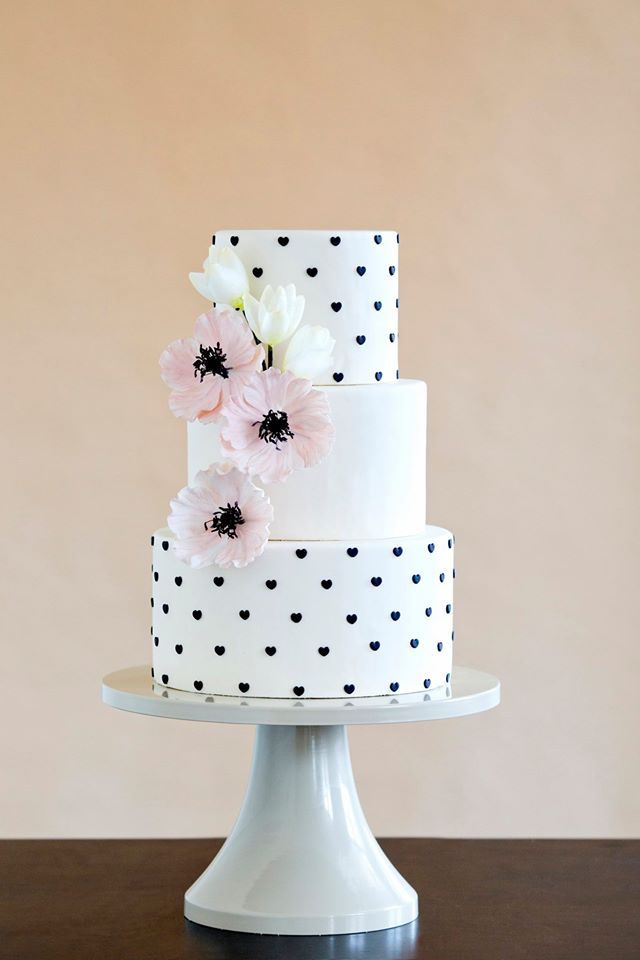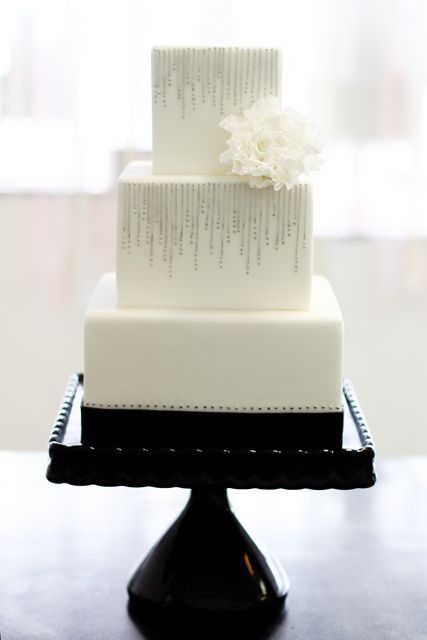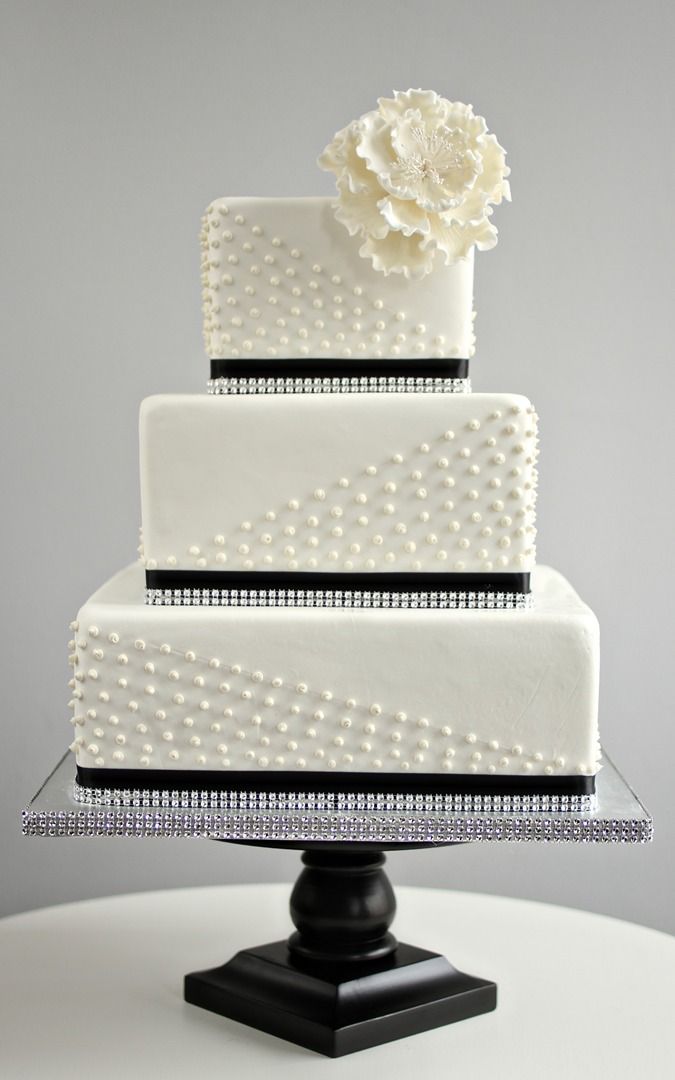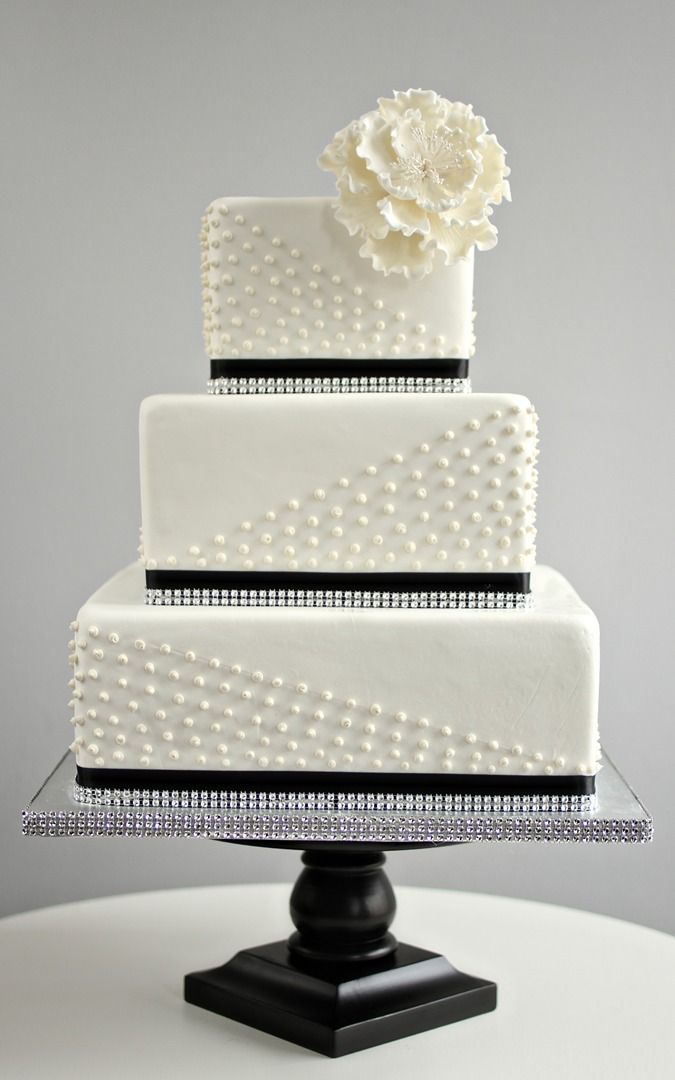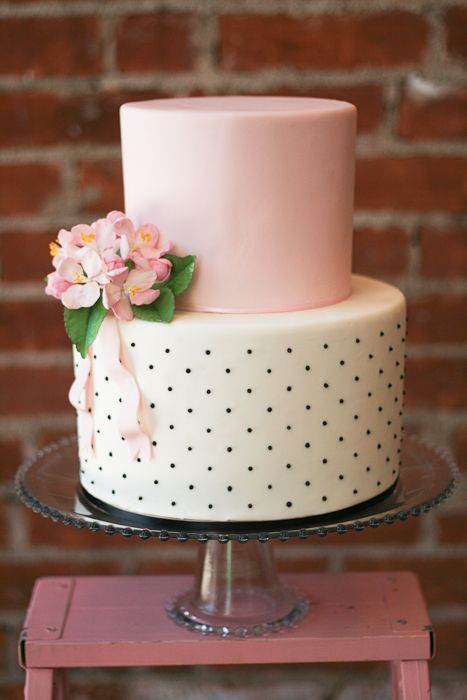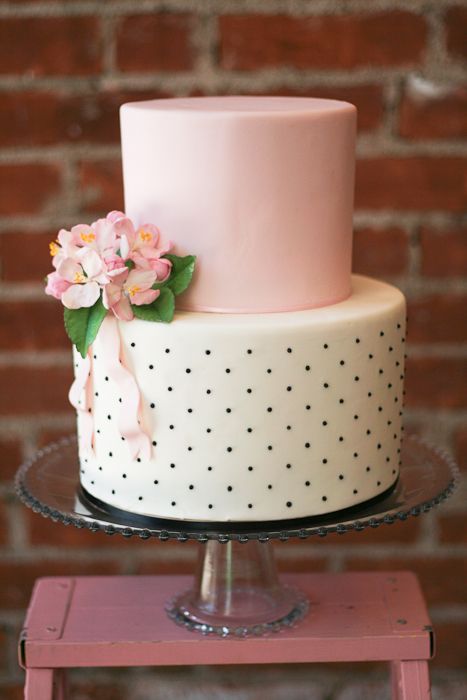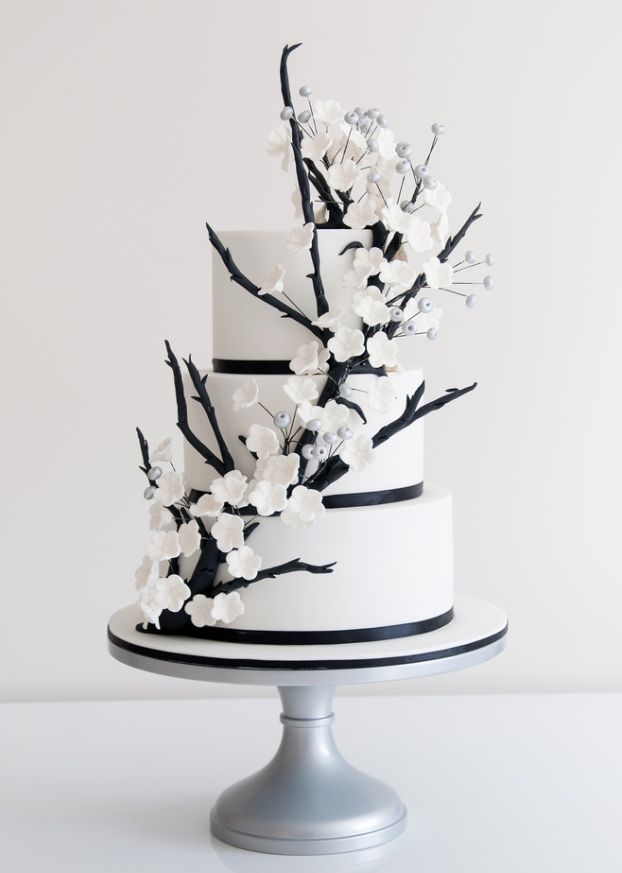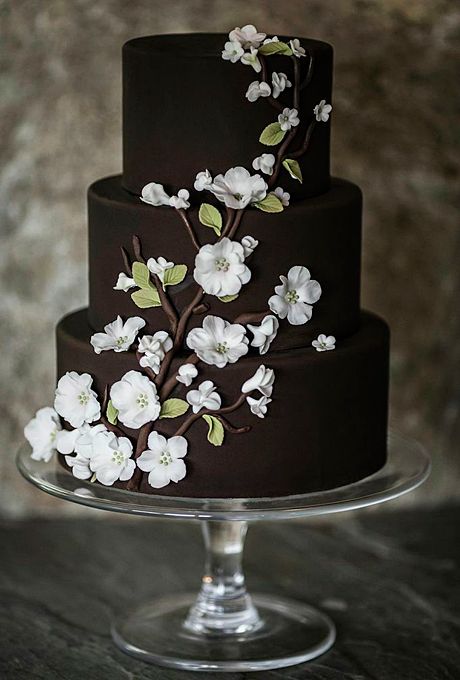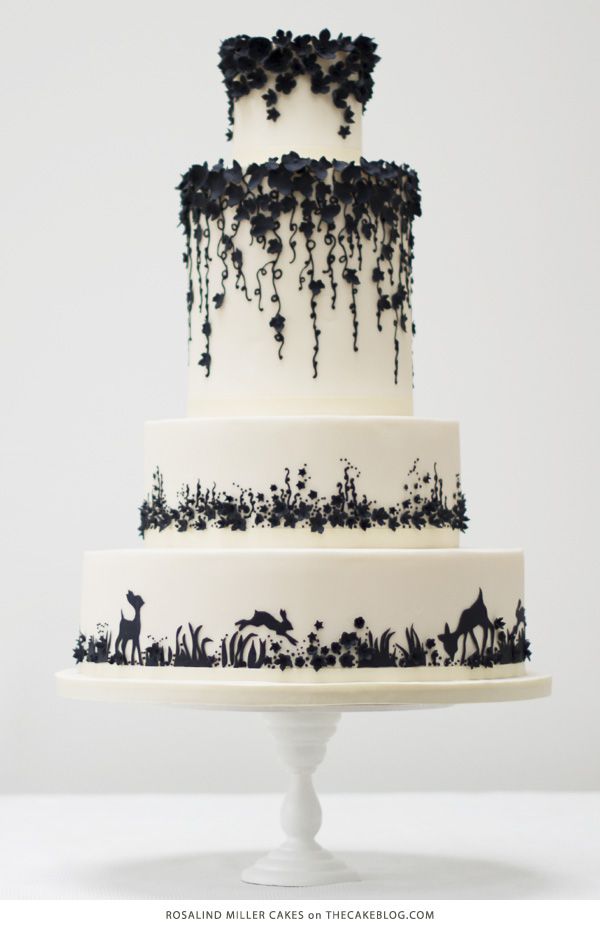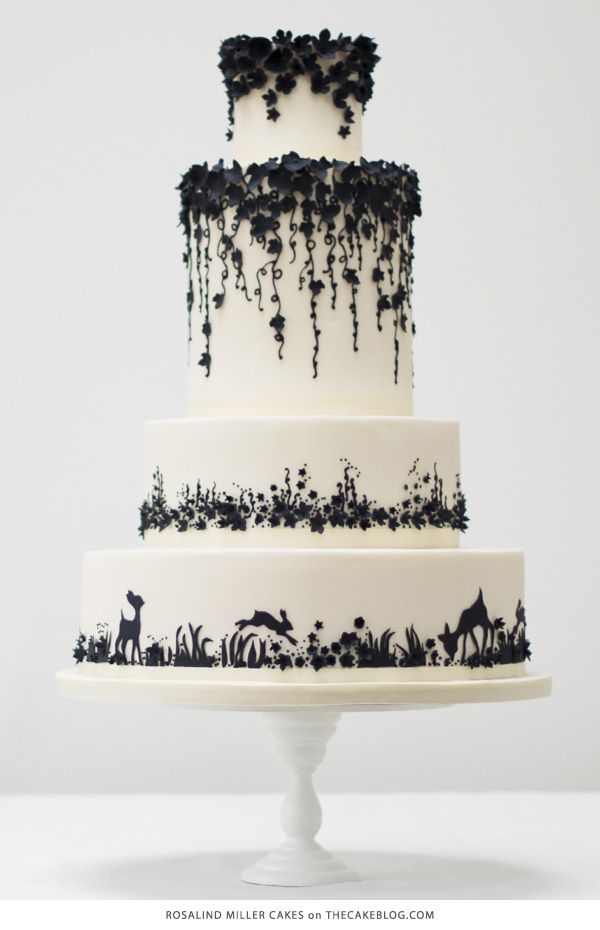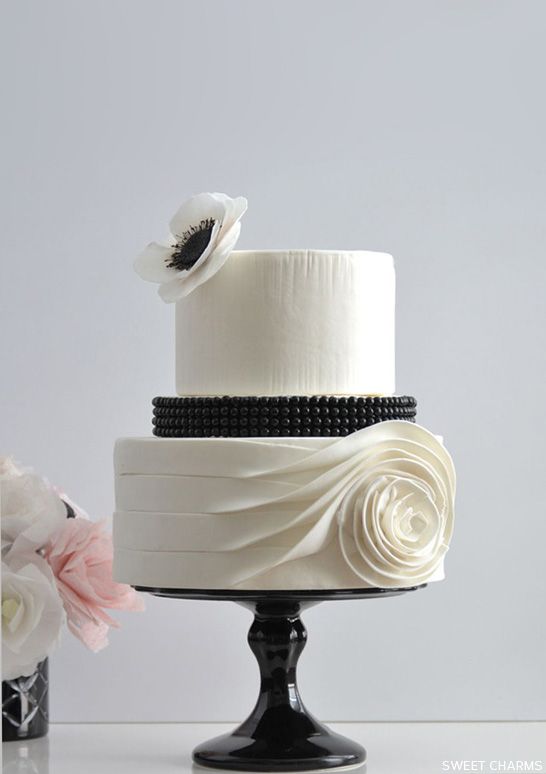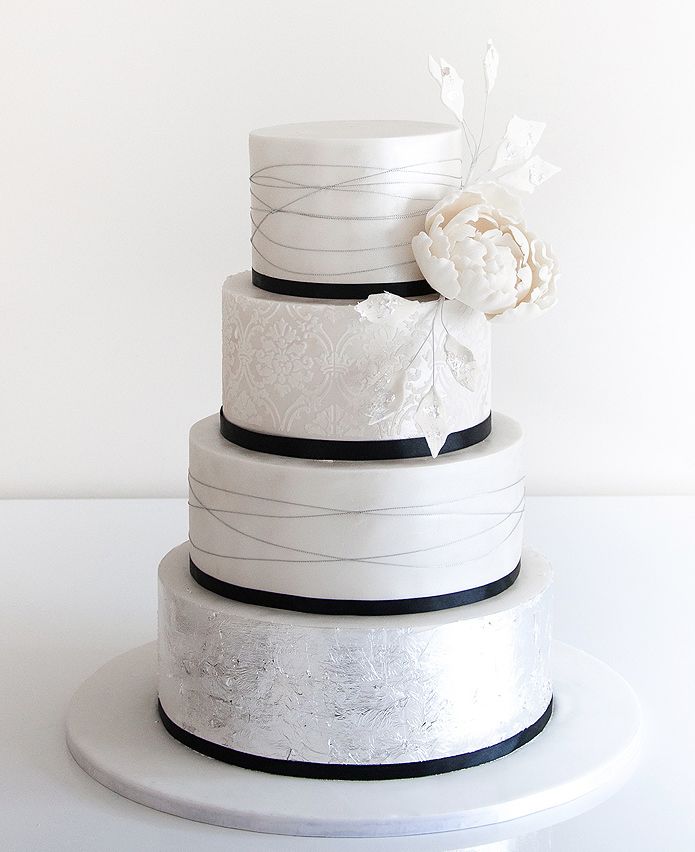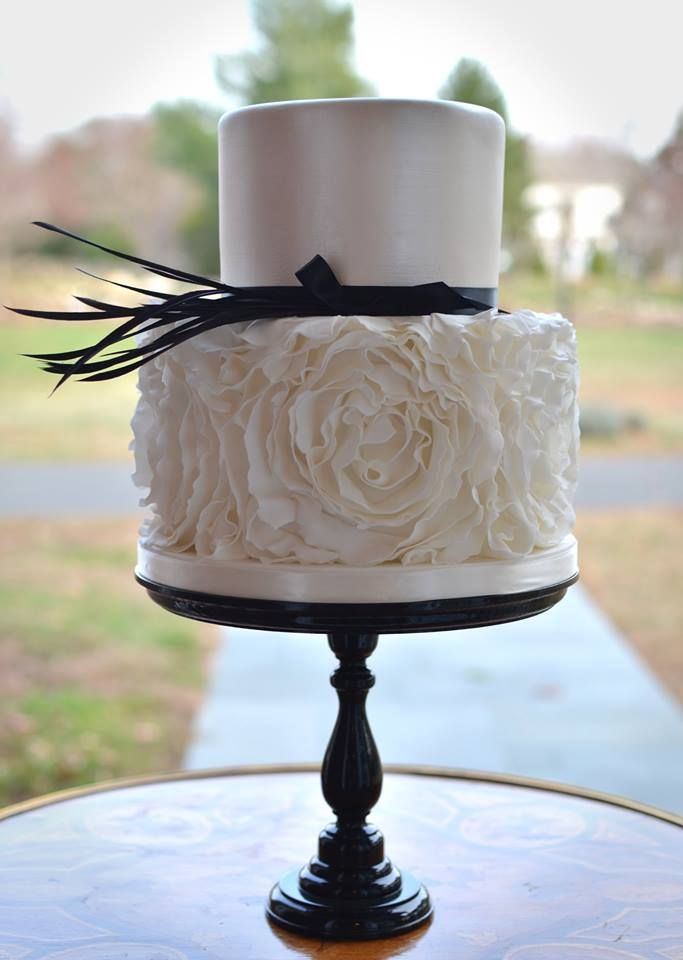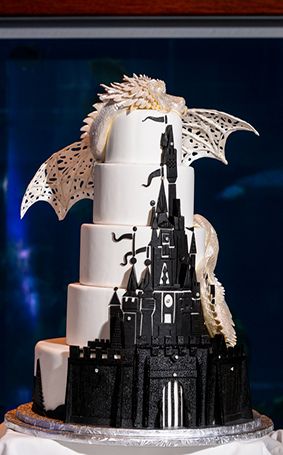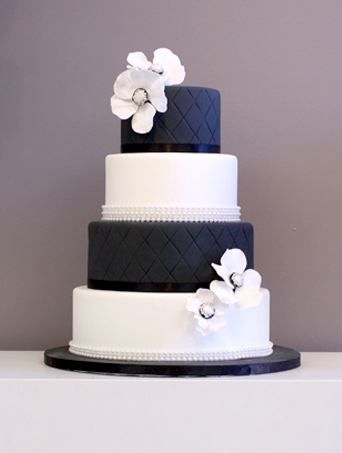 With Gold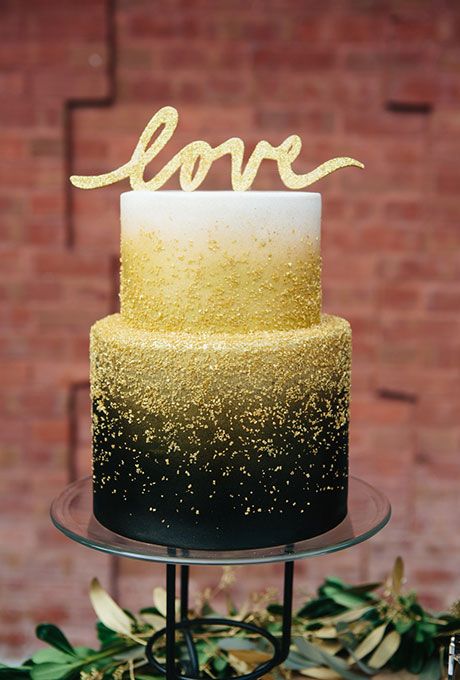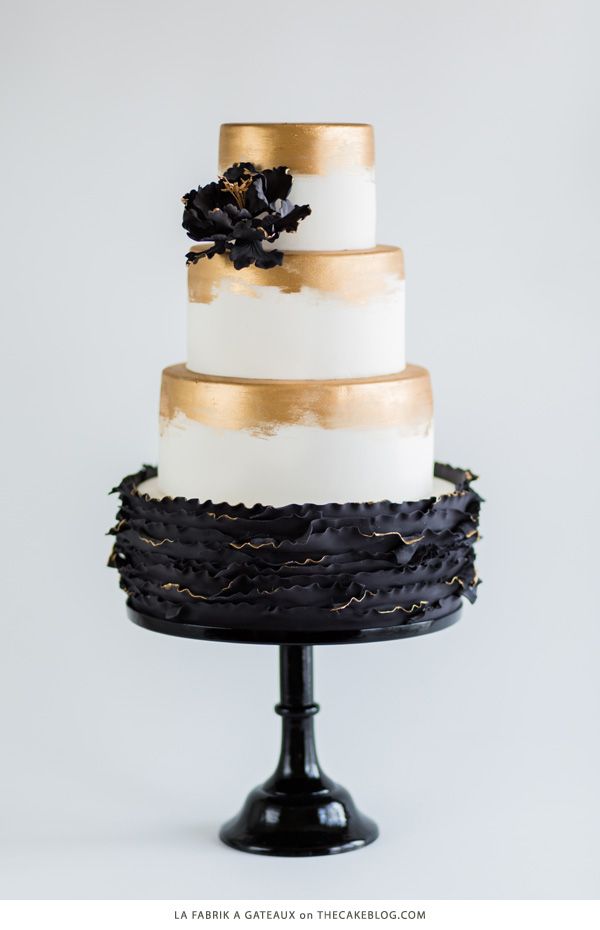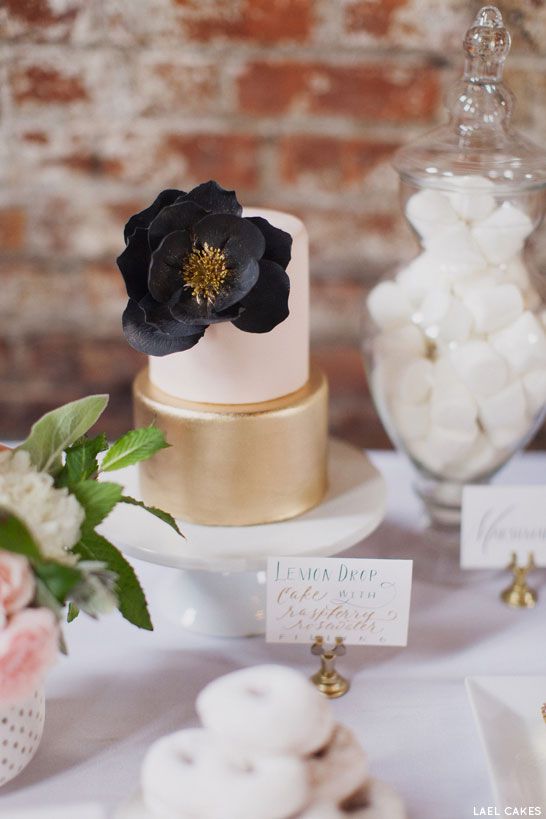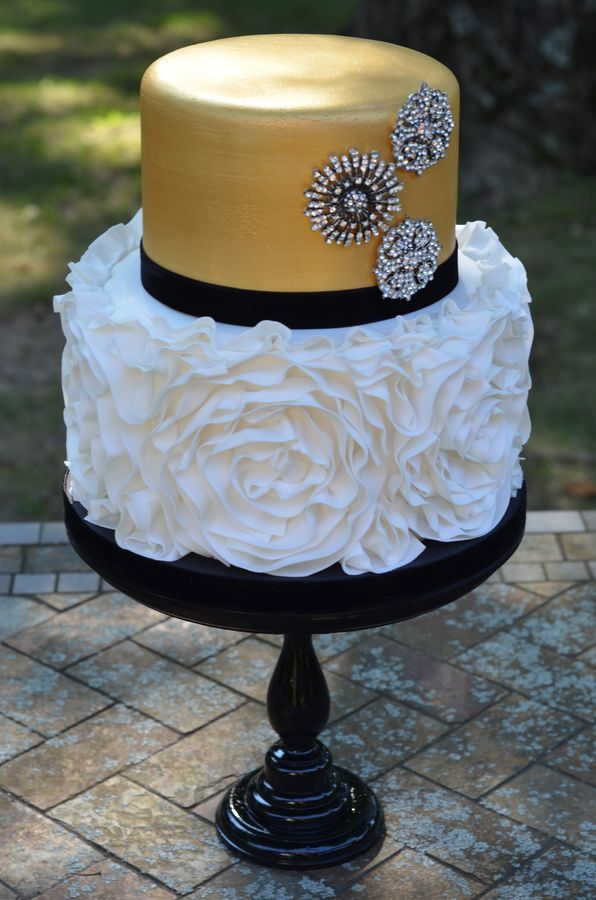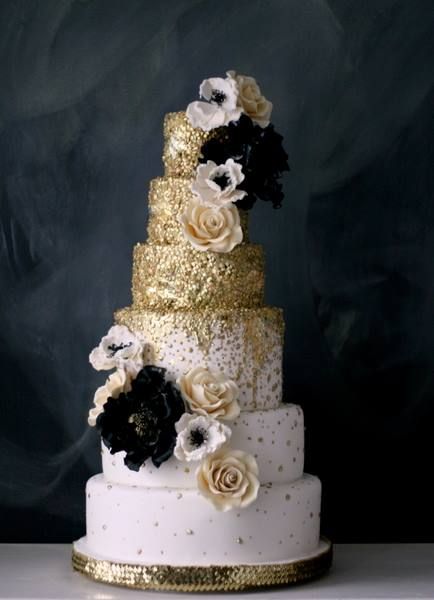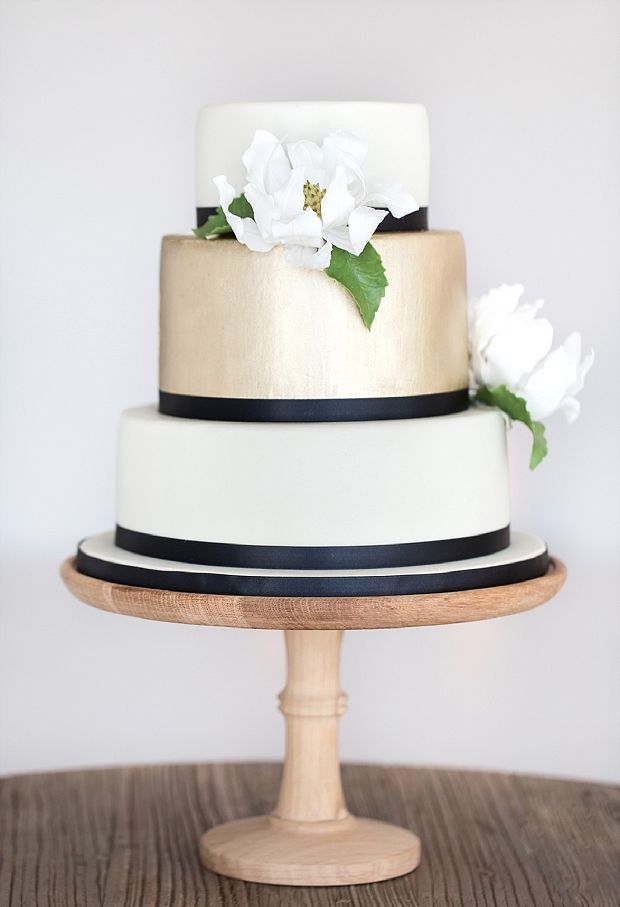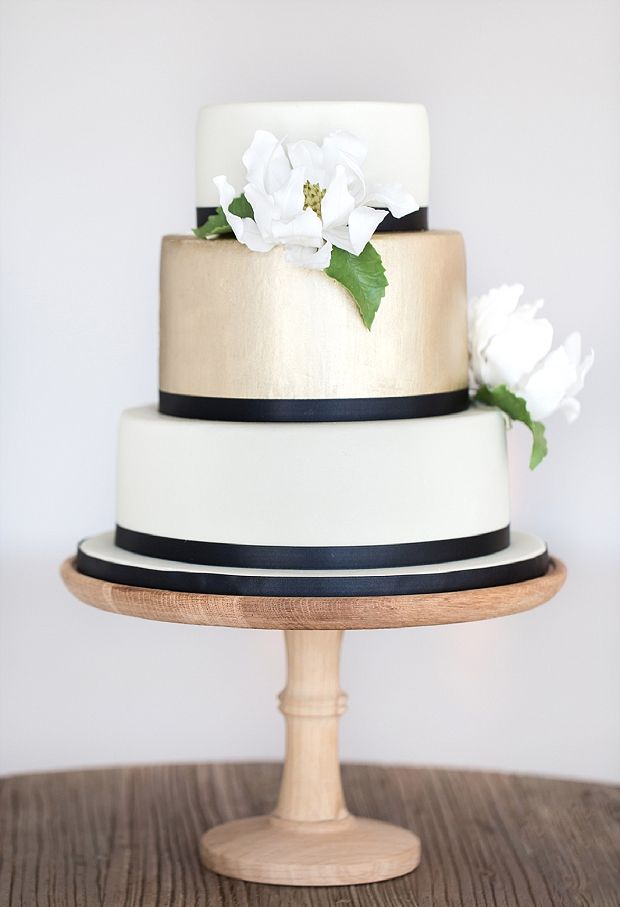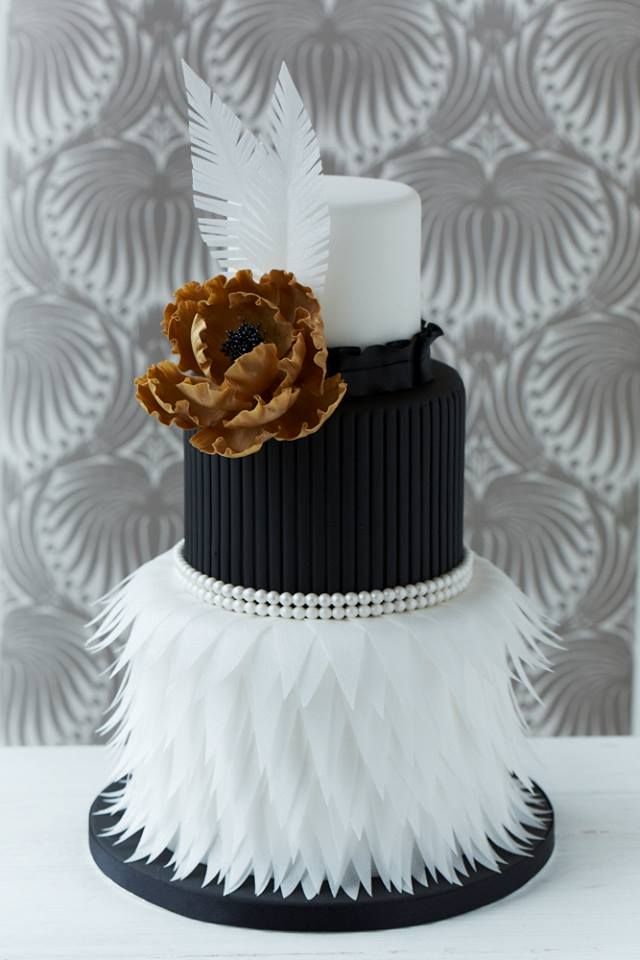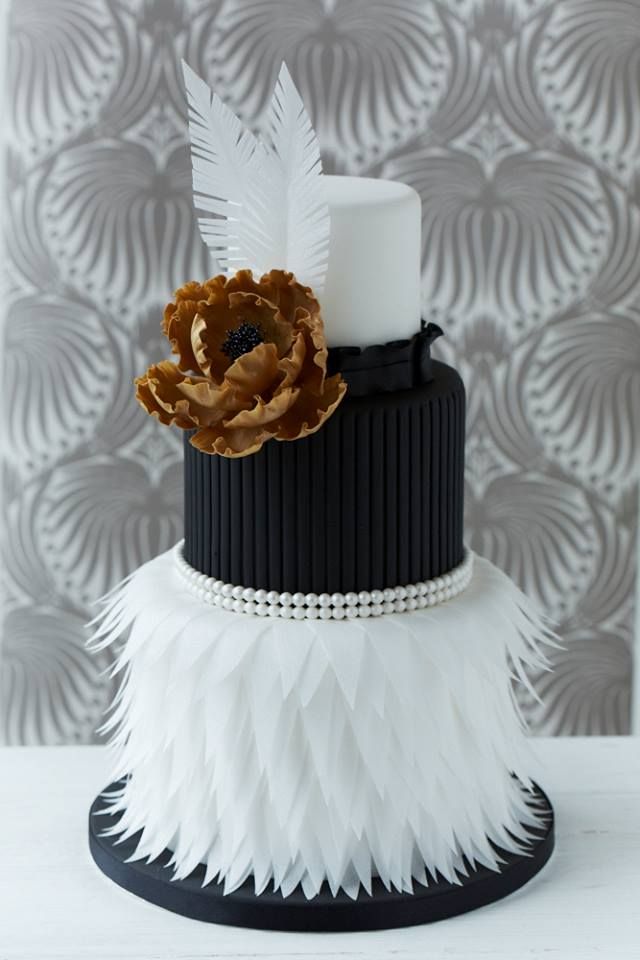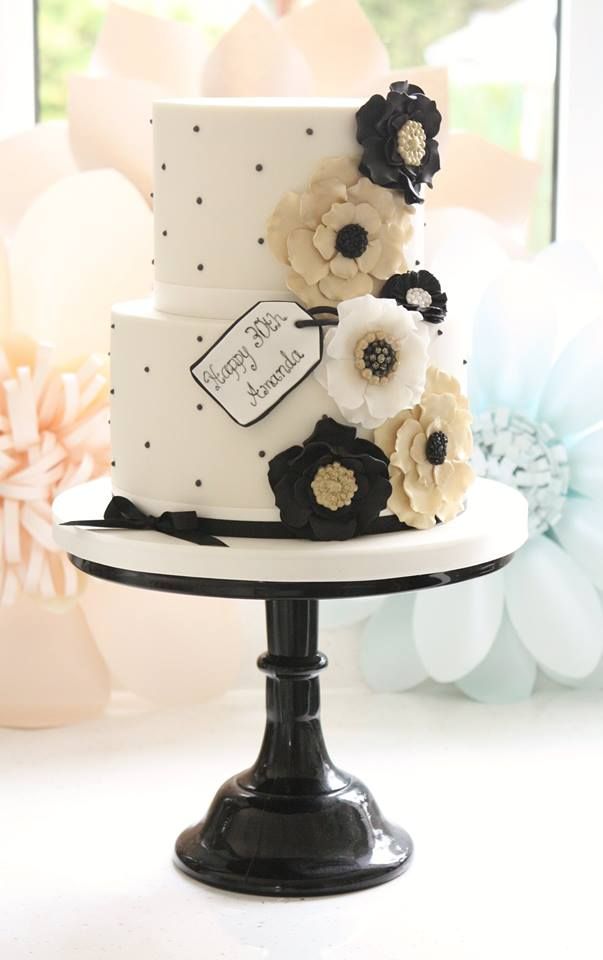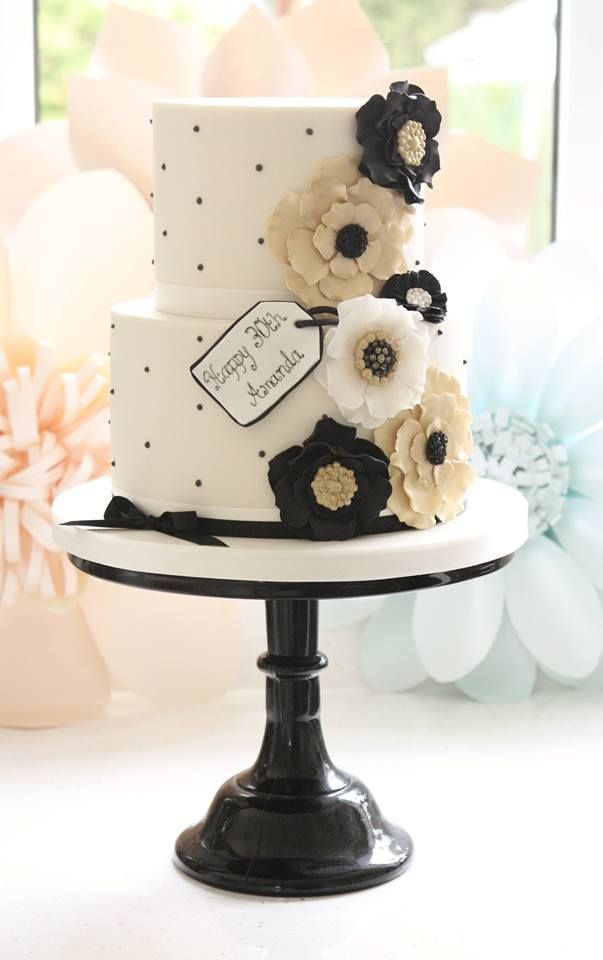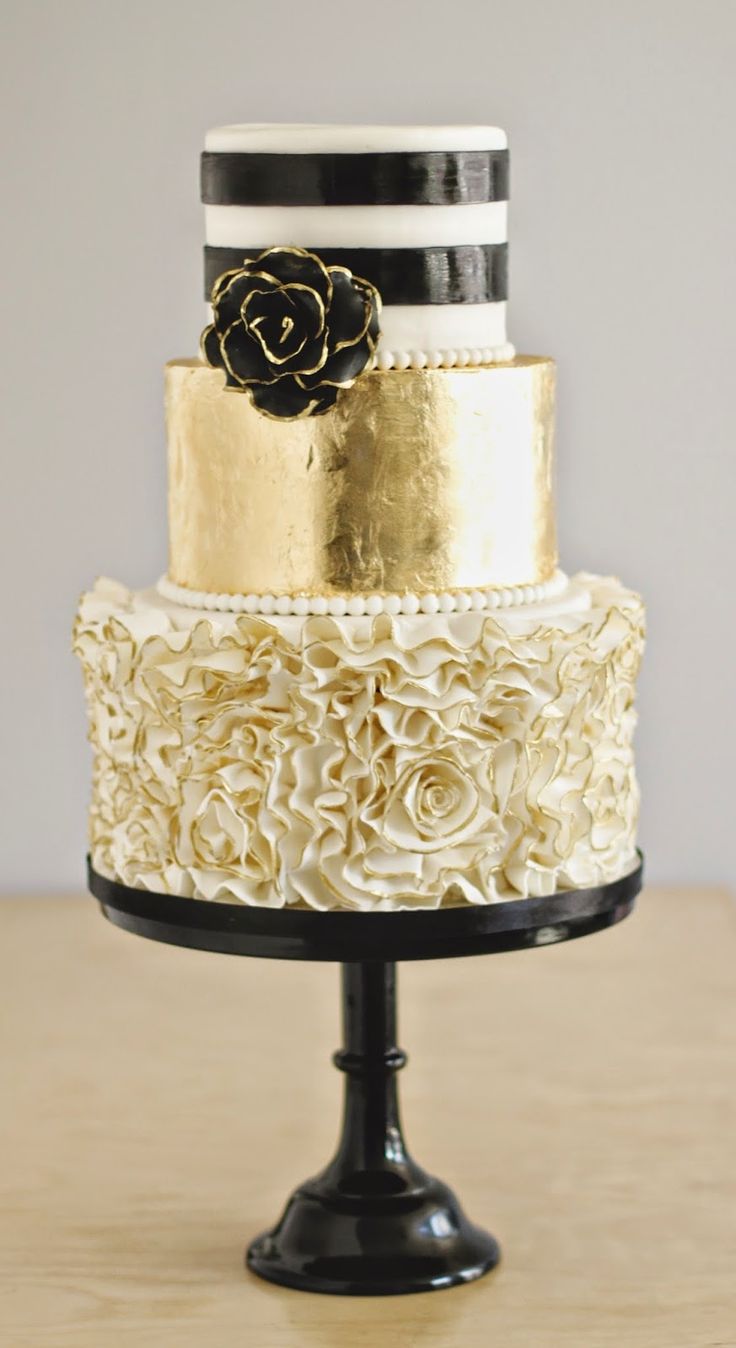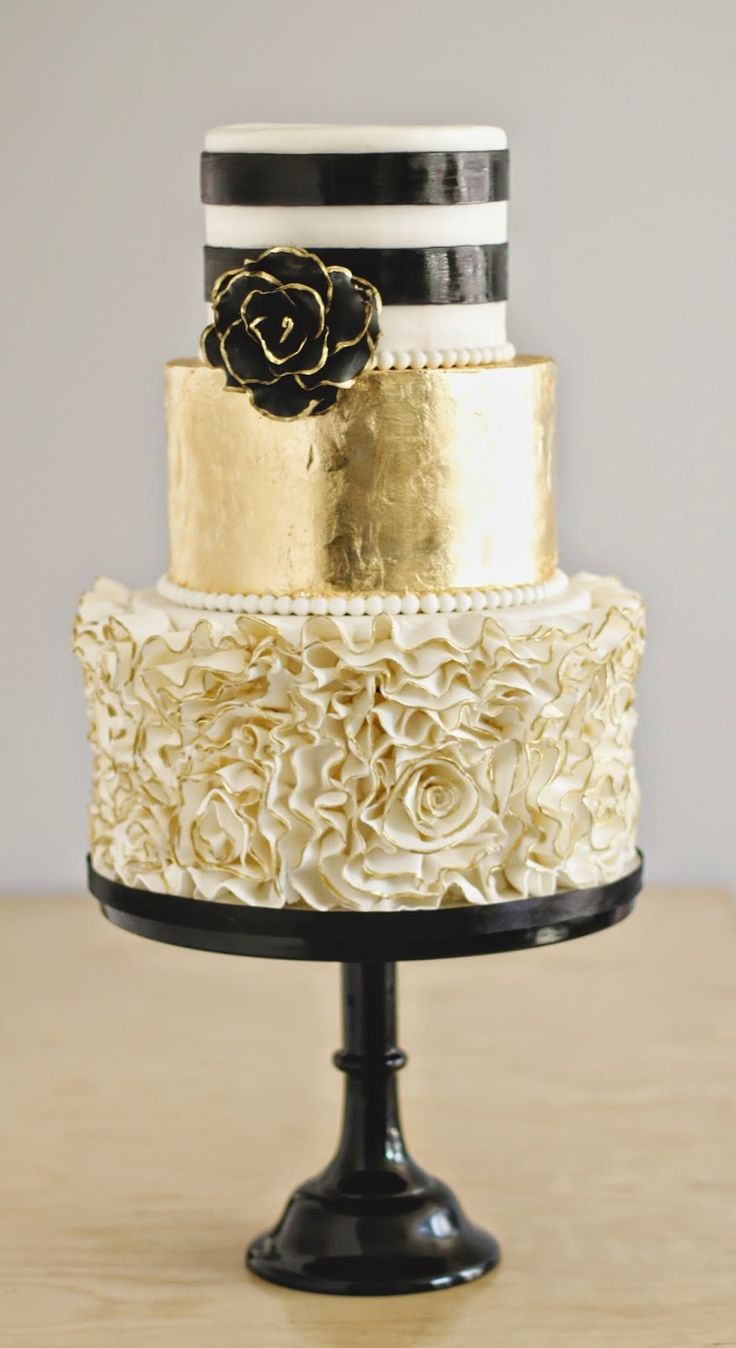 Next: Photo 29~50 Black and White Wedding Cakes—>