Home
Authors
Posts by DEER PEARL FLOWERS
Save the dates are usually sent out at least 6-9 months before the wedding date.  This gets you in planning mode even earlier in...
Dive into the pool of love for your pre-wedding photography! Talking about unique and creative ideas for engagement photos, there is a new trend...
It's not a wedding without something blue! Want to know what my favorite shade of blue is for weddings?  Slate and dusty blue are two of...
One of 2018's biggest wedding trends is metallic and sequined bridesmaid dresses. And it's not hard to see why. Metallic colors offer the perfect color...
Vintage lace wedding invitations can add that luxurious, otherworldly and elegant air to any wedding. Let's face it invitations have to be sent out...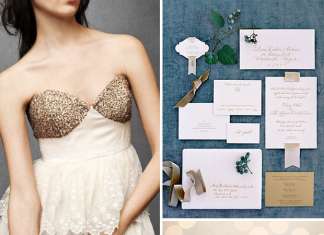 You might remember a post I put together just a few short months ago, filled with some of my favorite green wedding ideas and...
Looking for a wedding invitation for your rustic themed big day? Check out these super chic wedding invitations with unique belly band details from...
Any wedding is impossible without such a key element as lightning. The more careful you think over the ways of lightning your space, the...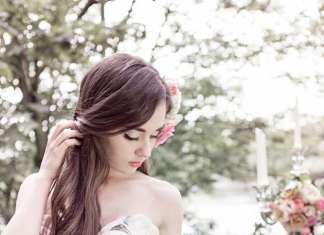 Sometimes unique/new/daring wedding dress trends come along and we're a little dubious. Many wedding dress designers find inspiration in the beauty of blooms. These nature-inspired...
These DIY decoration ideas will complement any color scheme. A touch of glitter can turn an old disused item into a sparkling new favorite. A...
Brooch bouquets are great for three reasons, they add vintage charm to your wedding day ensemble, they'll stay in mint condition forever unlike traditional...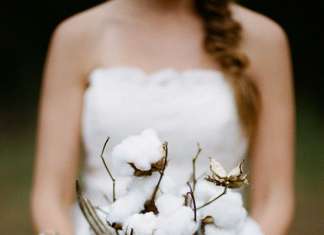 I can not believe how creative some people can be!  I mean, who would think that pure cotton could be the focal point of...
The average number of bridesmaids in a wedding party is 5, bridesmaid fashion plays a big role in the overall look of your wedding, and...
Today I bring you some fabulous wedding cakes inspired by wedding dresses. Bridal fashion inspired wedding cake designs can be mind-blowing. Basing your wedding cake and...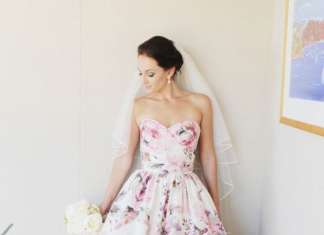 The Spring 2015 Bridal Runways are just wrapping up, and every season we get to witness what's on the cutting-edge of wedding dress design....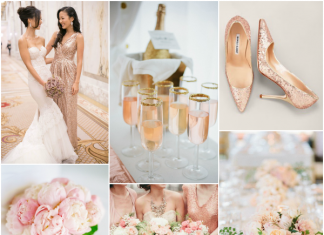 I am seeing many brides choose a color palette consisting of a gold invitation with a blush envelope or a soft champagne tone accompanied with...