Home
Authors
Posts by DEER PEARL FLOWERS
These DIY decoration ideas will complement any color scheme. A touch of glitter can turn an old disused item into a sparkling new favorite. A...
Brooch bouquets are great for three reasons, they add vintage charm to your wedding day ensemble, they'll stay in mint condition forever unlike traditional...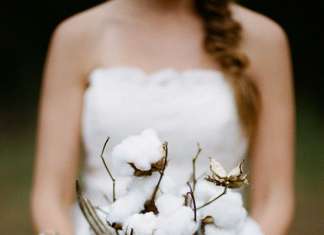 I can not believe how creative some people can be!  I mean, who would think that pure cotton could be the focal point of...
The average number of bridesmaids in a wedding party is 5, bridesmaid fashion plays a big role in the overall look of your wedding, and...
Today I bring you some fabulous wedding cakes inspired by wedding dresses. Bridal fashion inspired wedding cake designs can be mind-blowing. Basing your wedding cake and...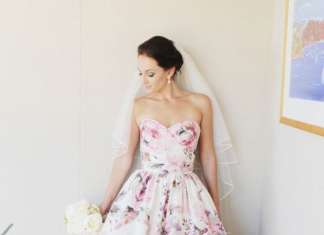 The Spring 2015 Bridal Runways are just wrapping up, and every season we get to witness what's on the cutting-edge of wedding dress design....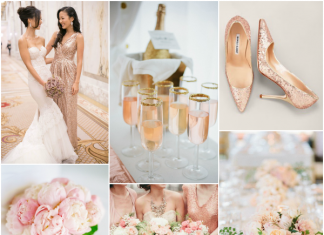 I am seeing many brides choose a color palette consisting of a gold invitation with a blush envelope or a soft champagne tone accompanied with...
My favorite color is and has always been pink. Not just any shade of pink, but blush pink – the color of ballet slippers. Pretty,...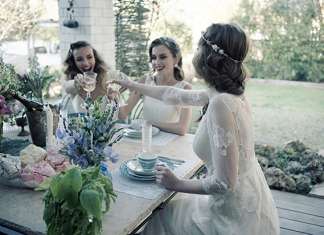 The romantic French countryside inspired this gorgeous 2014 bridal collection from designer Erez Ovadia. All of  the Erez Ovadia wedding dresses are floor length, with cuts that...
From feathers to ferns, there are so many chic options that are not only gorgeous, but also one of a kind. Many will last...
Creating a simple DIY wedding bouquet can make your special day even more beautiful!  Use vintage fabrics, antique brooches, love notes, paper and so...
There are so many options when it comes to outfitting your best gals for the big day.  Mismatched bridesmaid dresses is a trend that...
It's easy to fall in love with the look of mismatched (also known as coordinated but not exactly the same)  bridesmaid dresses, but pulling...
***So this is a little bit exciting, and a little bit daunting!*** For the first time EVER, and after much consideration, I'm going to open...