Home
Authors
Posts by DEER PEARL FLOWERS
Tall wedding centerpieces not only look stunning, but are also functional- adding tons of dimension to your wedding decor and allowing guests to easily...
If you are looking for an efficient way to dramatically transform your wedding venue , consider using drapery! Whether it's an luxurious ball room...
Your bridal bouquet is a great way to showcase your personality.  If you  are looking something unique and unconventional, here are some pretty amazing...
Once upon a time, before the world of blogs, social media and YouTube, what do you think brides did when they wanted to quickly...
I know it might be a surprise to some women, but not every bride wants a classic diamond ring. The reality? There are so...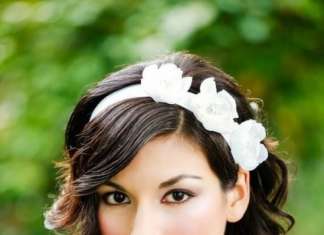 If you have short hair, don't be worried how it'll look on your big day, you will be how and sexy! Short hairstyles attract...
Music is one of the most important elements for a successful wedding. It sets the tone for either an elegant and romantic affair, or...
When you and your husband are lost in each other's eyes during your first dance, your guests will be glued to your wedding cake....
Something Blue might be the trickiest part of the wedding tradition, "something old, something new, something borrowed, something blue." Most modern bridal accoutrements are...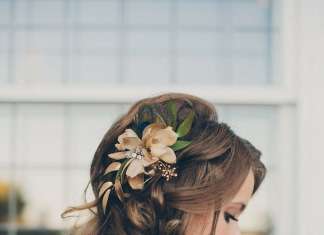 Apart from those stunning wedding updos, there's still another popular bridal hairstyle in the world – the half up half down hairstyles. This is a...
So you're engaged. Now what? Fire up that printer because there are a LOT of things to keep track of. 1. First of all, figure...
Save the dates are usually sent out at least 6-9 months before the wedding date.  This gets you in planning mode even earlier in...
Dive into the pool of love for your pre-wedding photography! Talking about unique and creative ideas for engagement photos, there is a new trend...
It's not a wedding without something blue! Want to know what my favorite shade of blue is for weddings?  Slate and dusty blue are two of...
One of 2018's biggest wedding trends is metallic and sequined bridesmaid dresses. And it's not hard to see why. Metallic colors offer the perfect color...
Vintage lace wedding invitations can add that luxurious, otherworldly and elegant air to any wedding. Let's face it invitations have to be sent out...