Wine Barrels are the perfect choice to compliment any outdoor wedding, especially if you are going for a more country chic flair.
They work beautifully as tables, whether it's just for decoration, such as a resting spot for flowers and candles, or they are also becoming very popular as table legs for a dessert buffet or cake table.
Wine barrels are an obvious trend as a backdrop for a vineyard wedding (they are wine barrels, after all) but wine barrels are now becoming a big part of any outdoor wedding, everything from a barn wedding in the country to an outdoor wedding by the lake.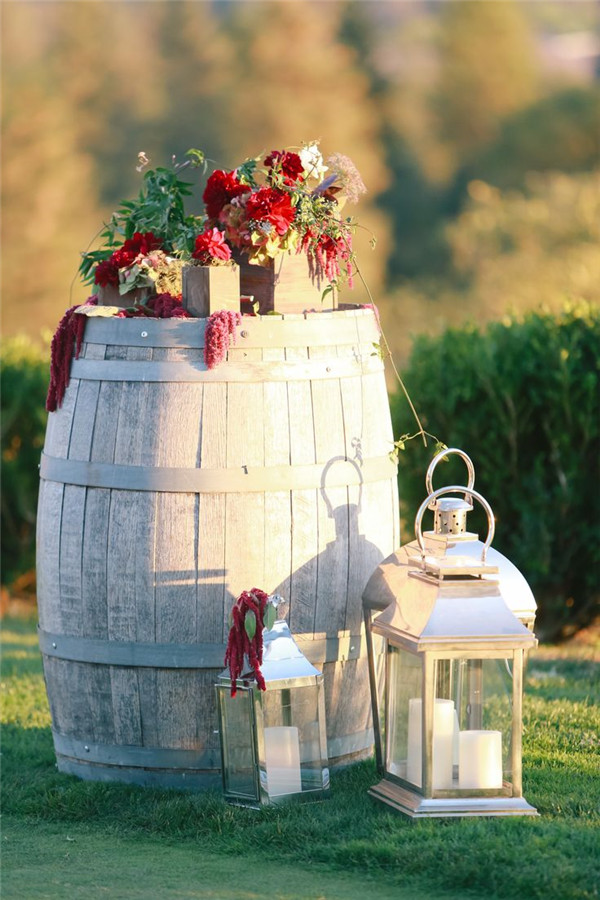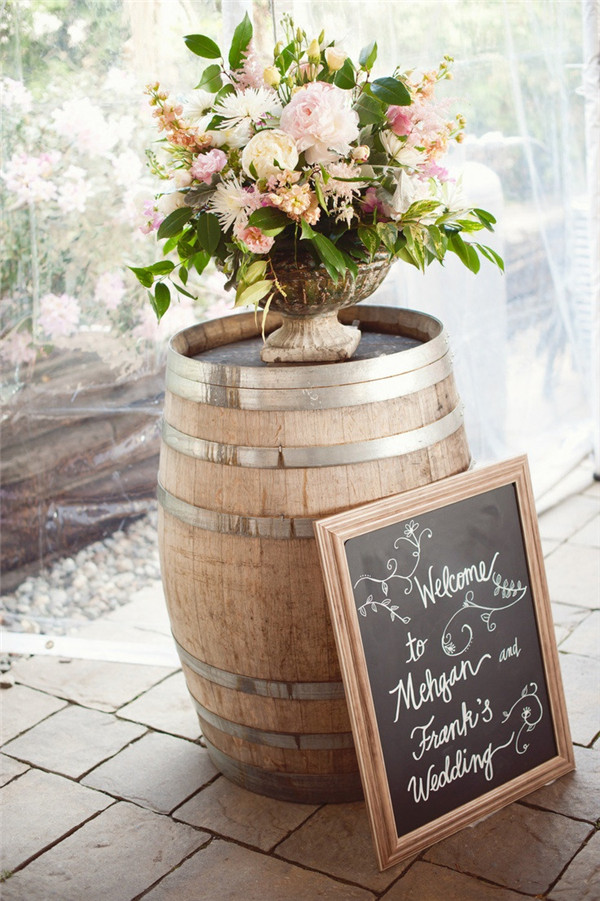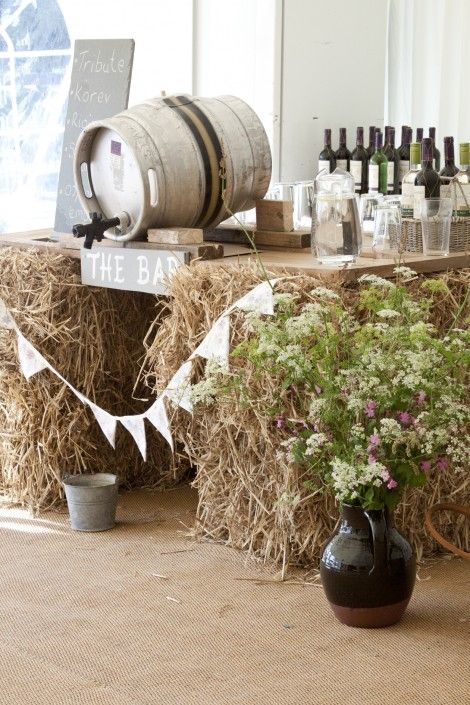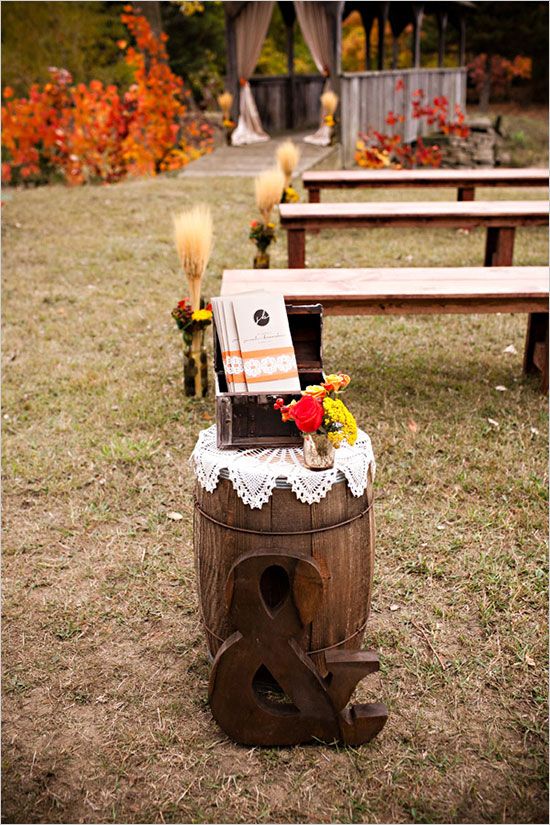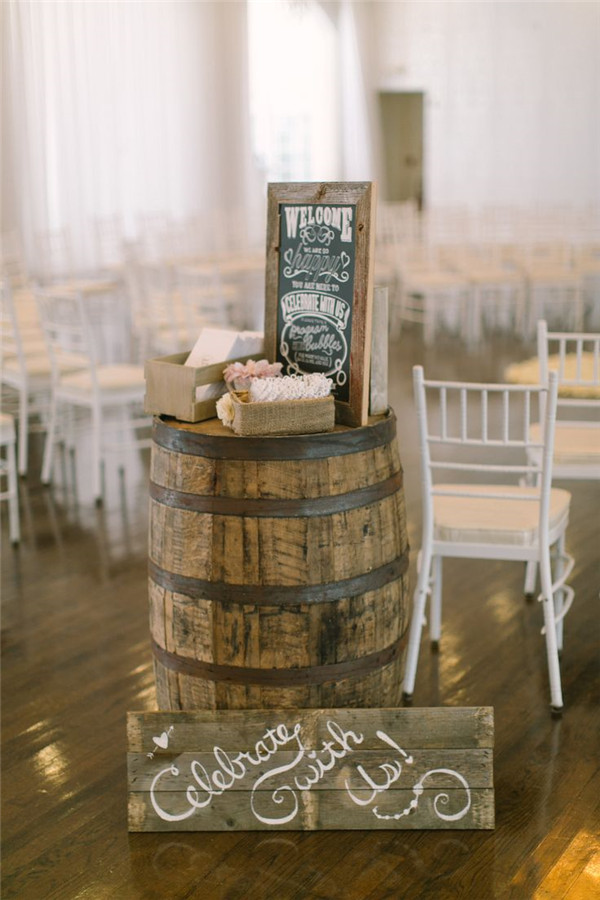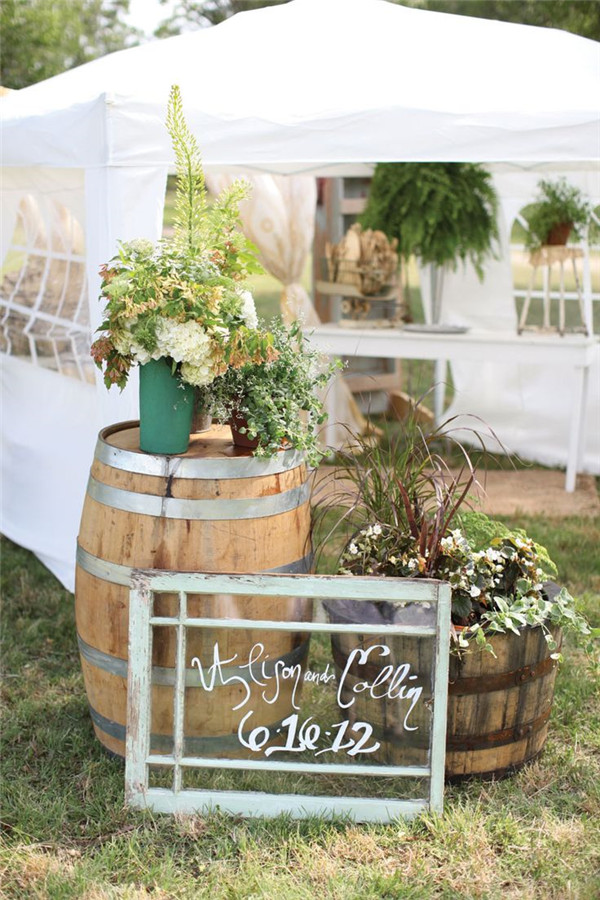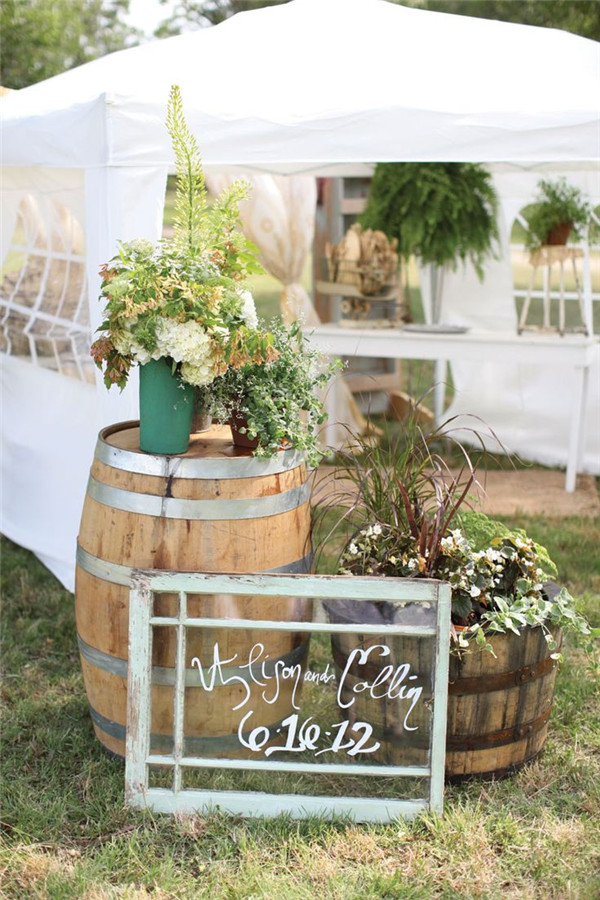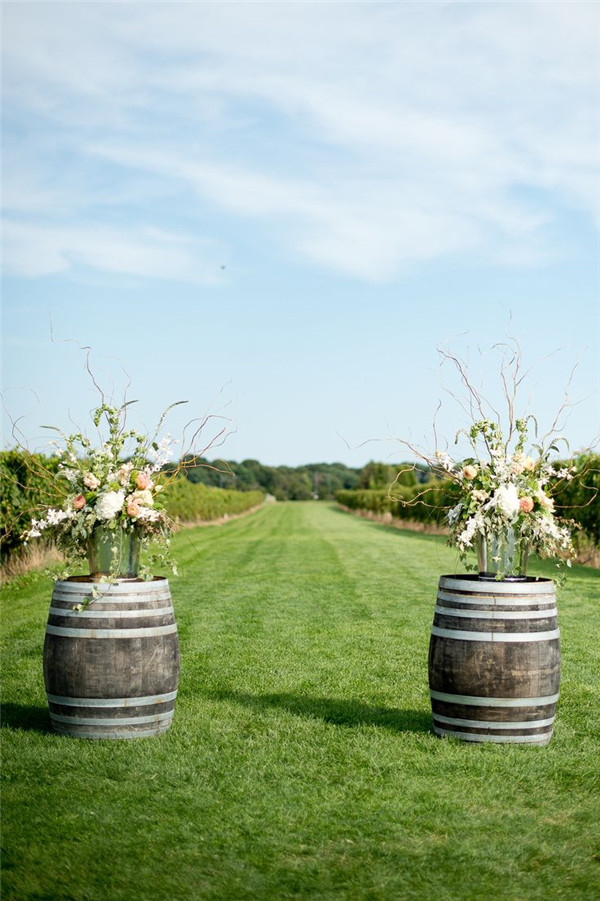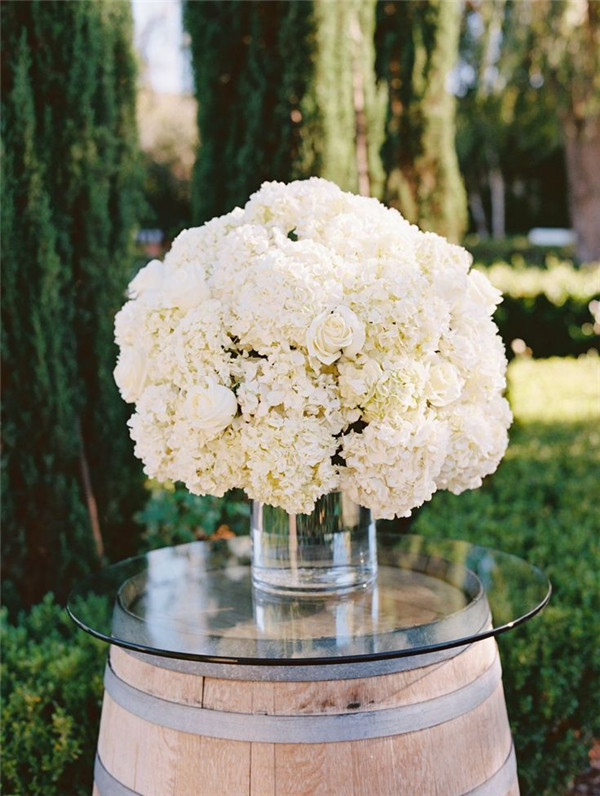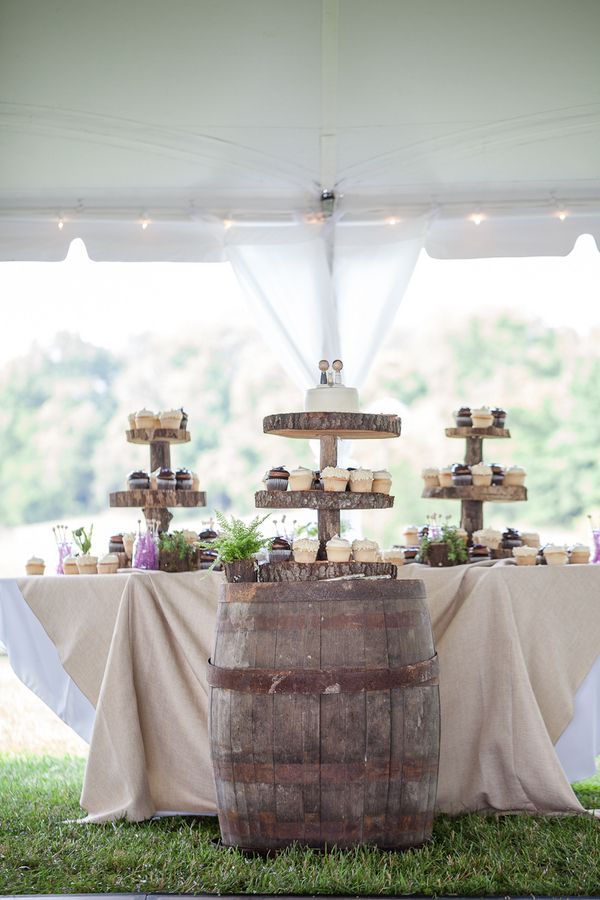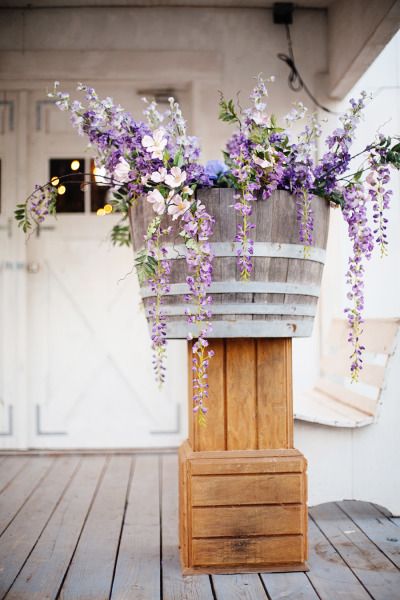 Source: Pinterest