[tps_header]One of my favorite wedding flower choices – the anemone. I love the striking contrast in color between the petals and the center of the flower. They make especially beautiful bouquets, and are becoming very popular adorning a vintage inspired wedding cake. Because of their unique beauty, you can even make your entire wedding theme around them, incorporating them into your wedding invitations, save-the-dates, hair accessories, jewelry, and fresh flower bouquets and centerpieces.
Anemones are available in the fall through spring in white, red, purple, and pink. Anemone come from the greek word "windflower". Thought to bring luck and protection, legend has it that when an anemone closes it's petals, it is a good sign that rain may be approaching. Other mythologies believe that magical fairies slept under the petals when they closed at sunset. Because of these prophetic tales, anemones represent anticipation.[/tps_header]
Get inspired by the anemone wedding ideas that I've prepared for you below!
Anemone Wedding Bouquets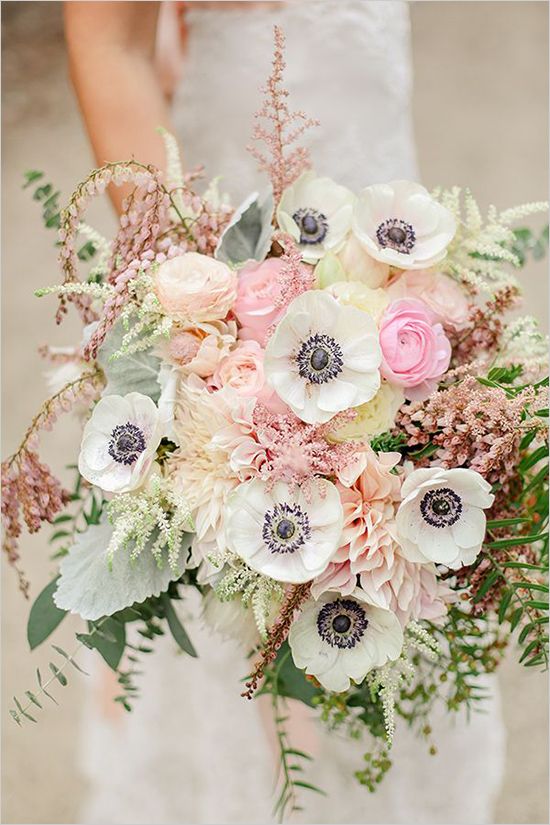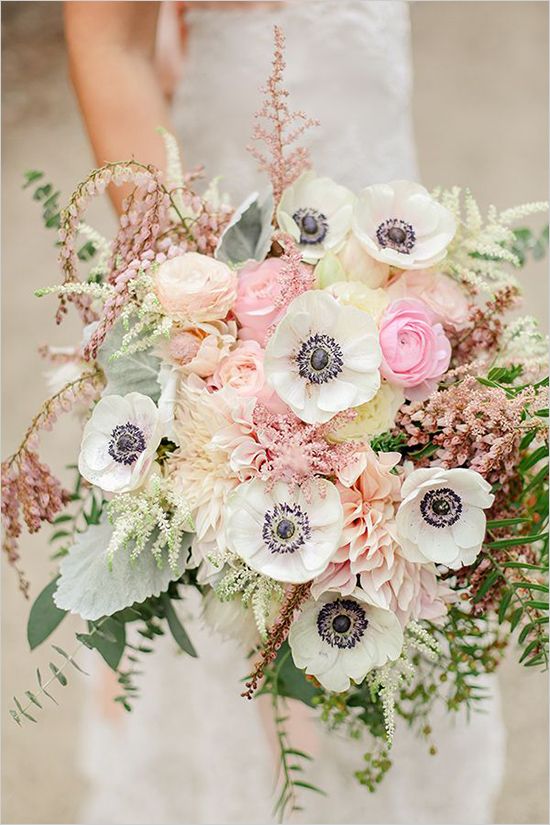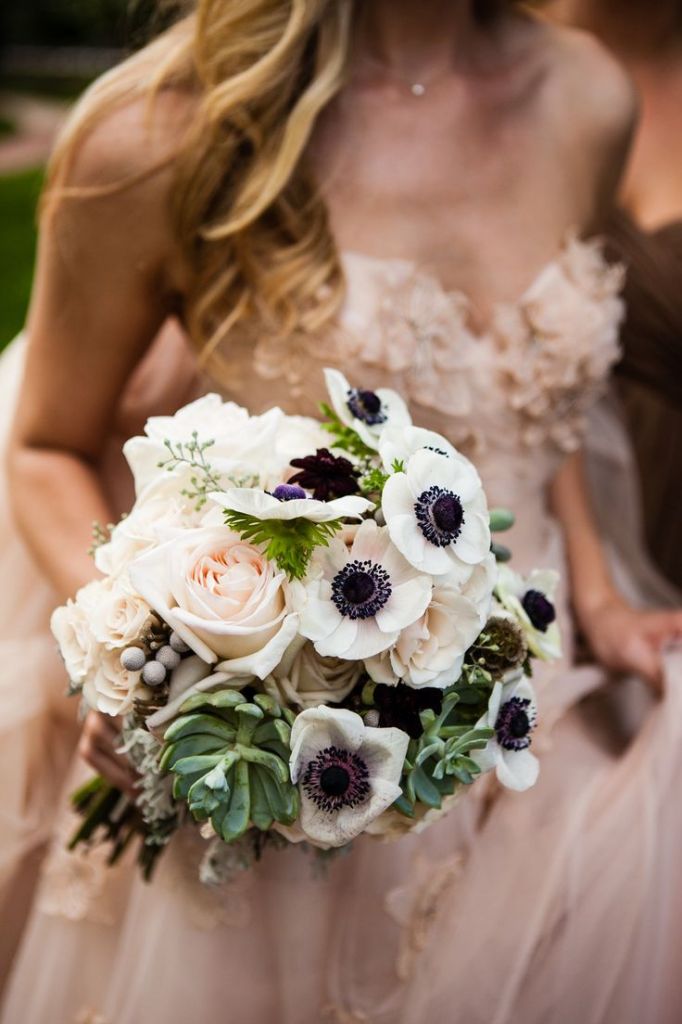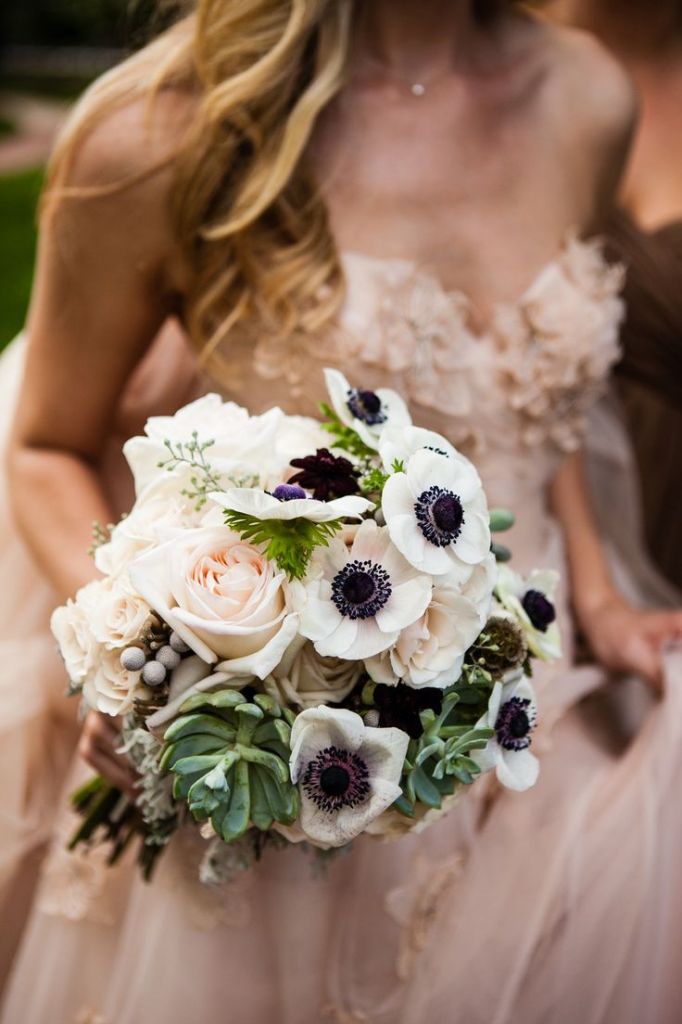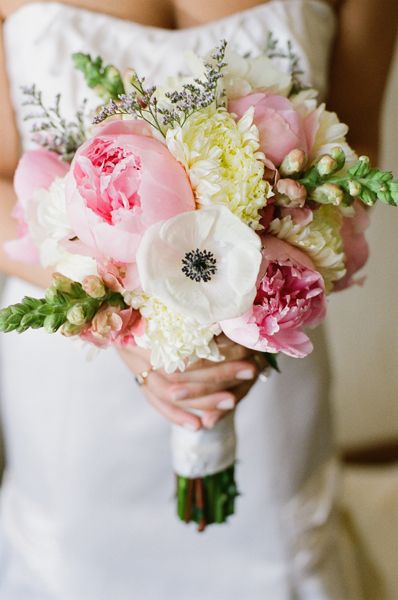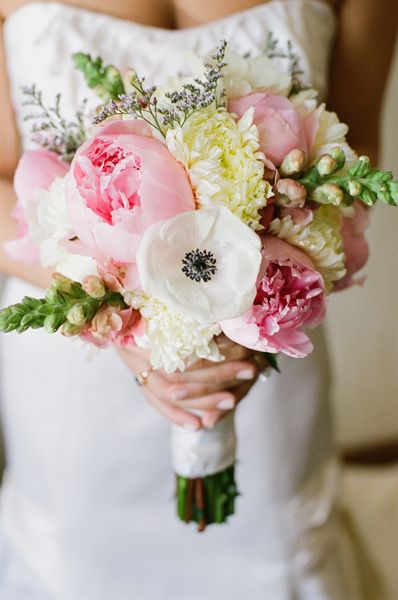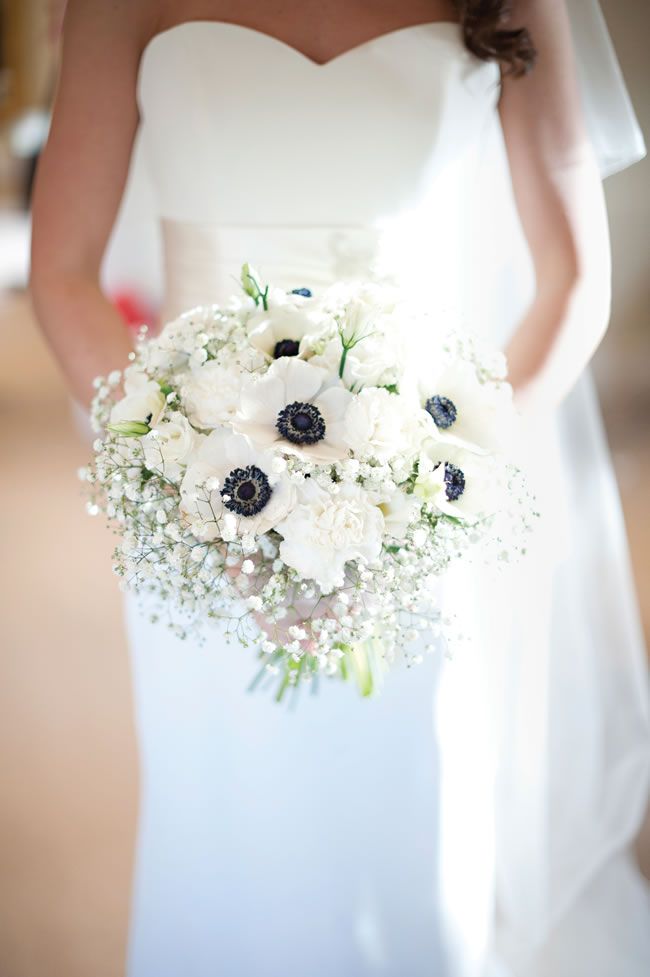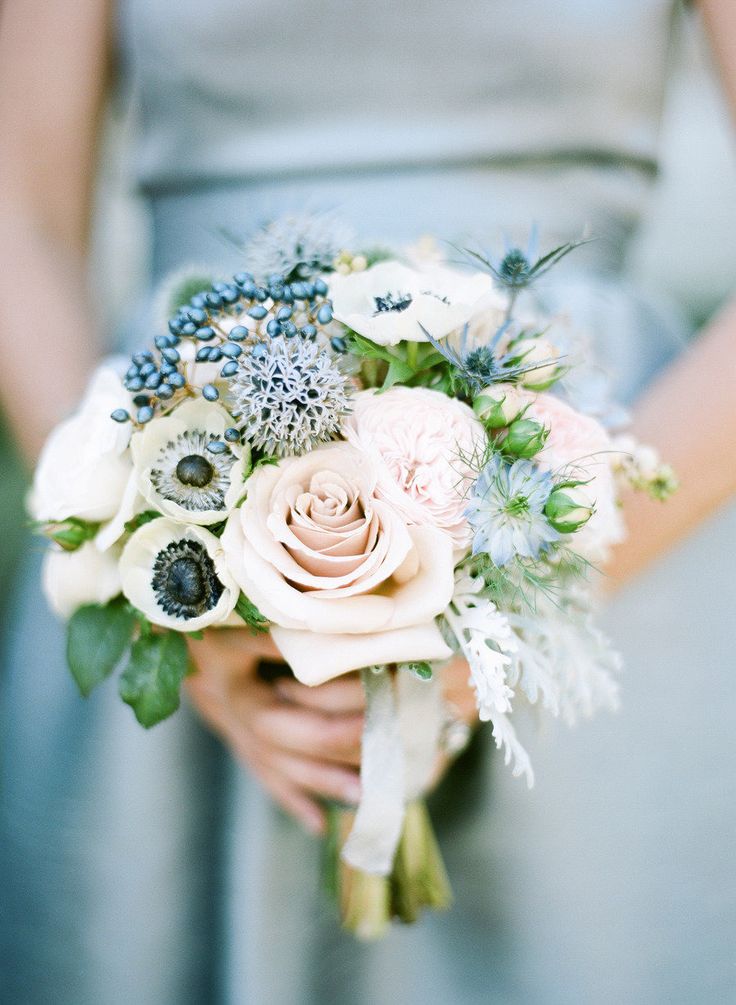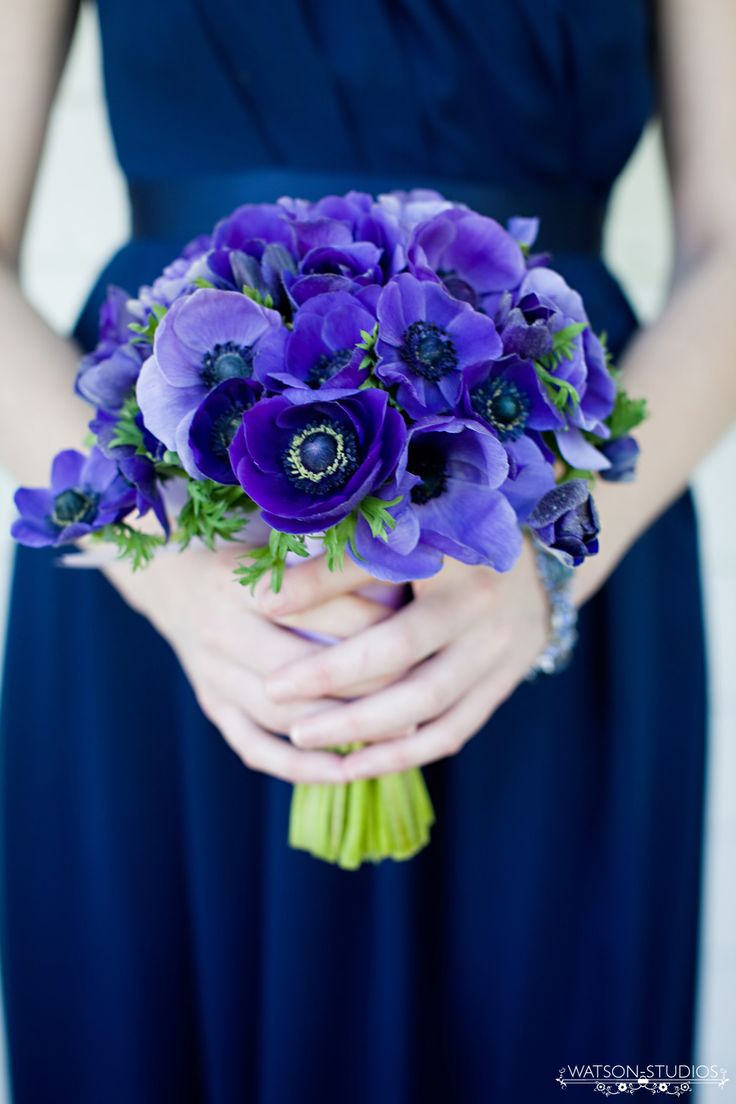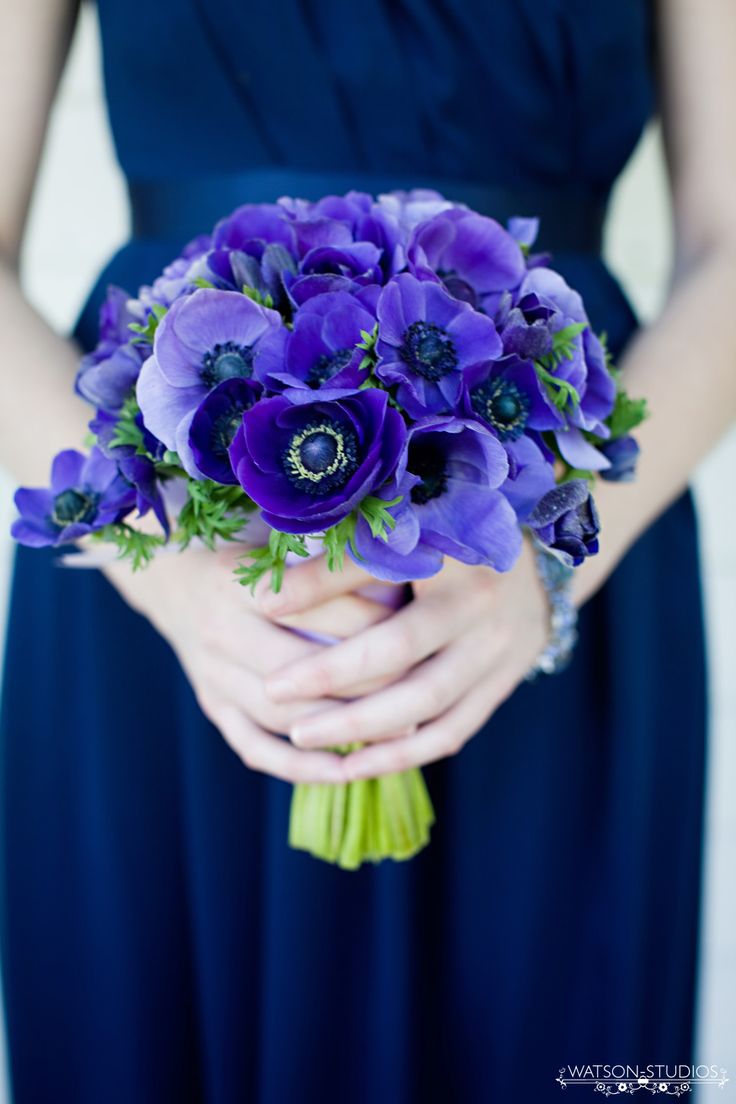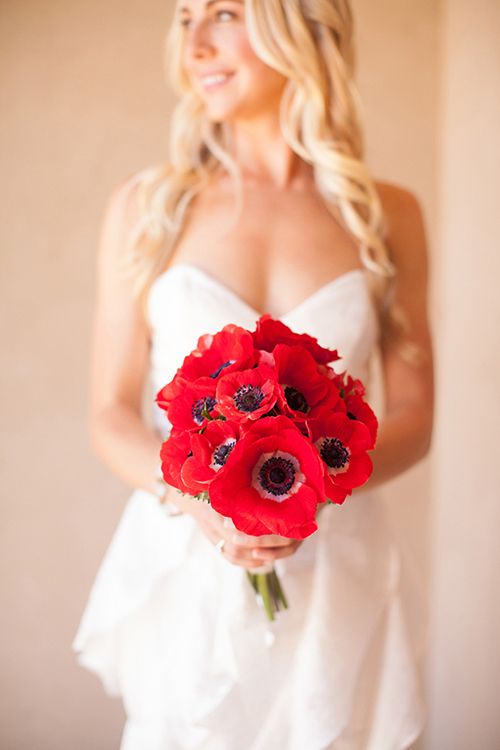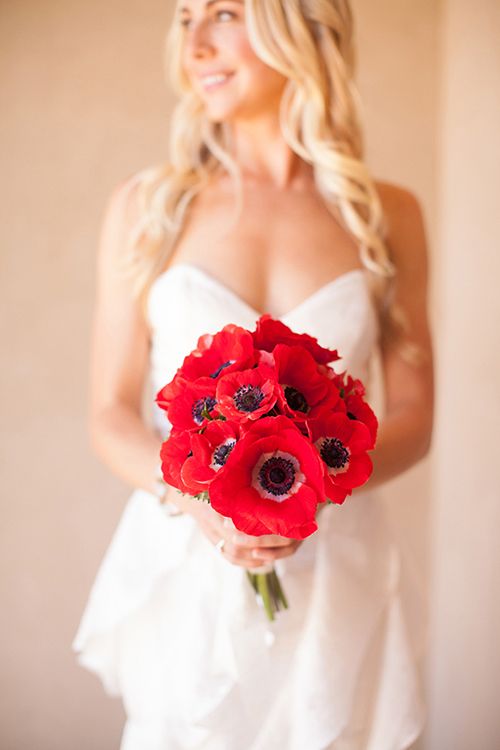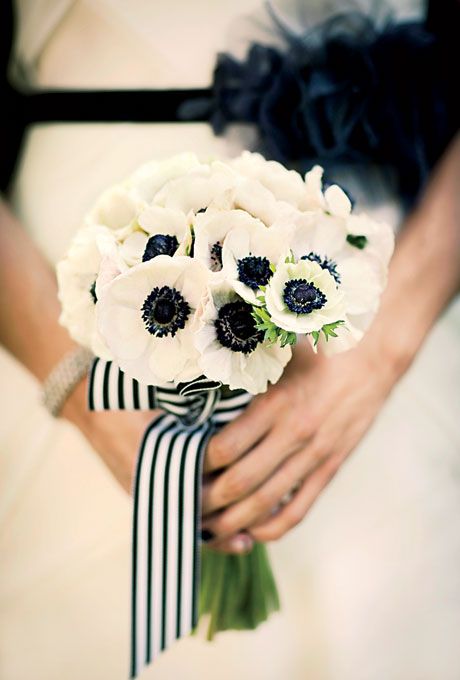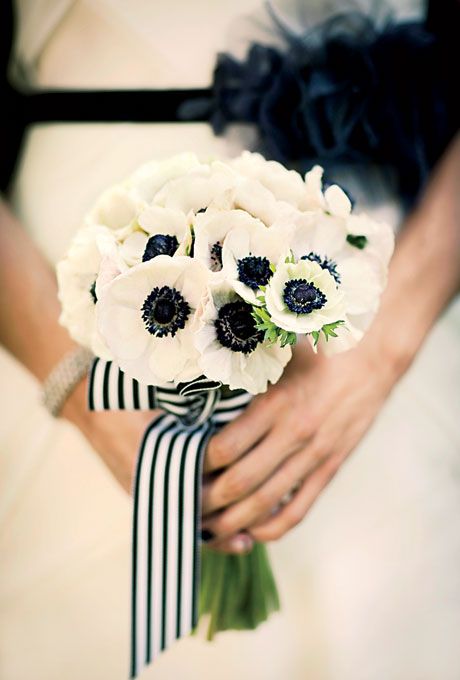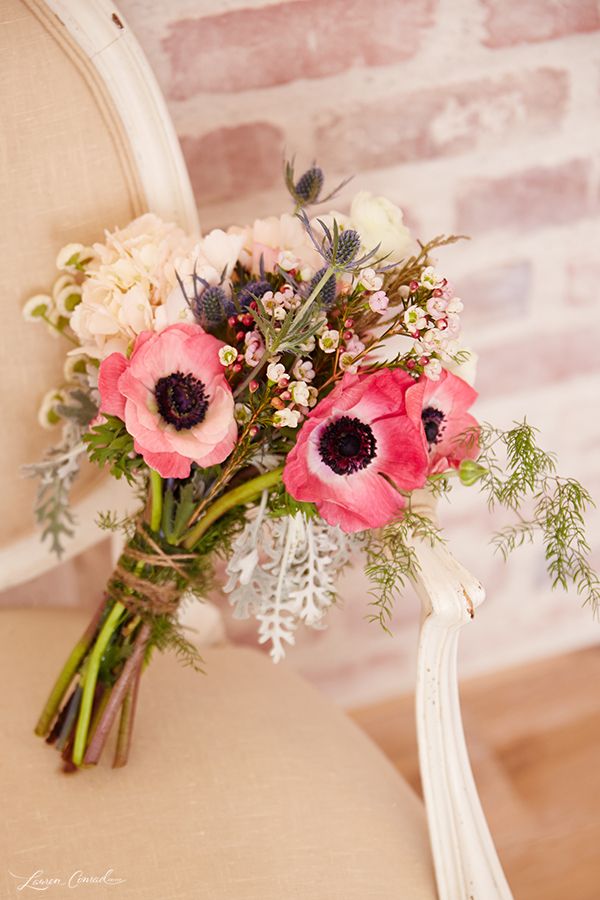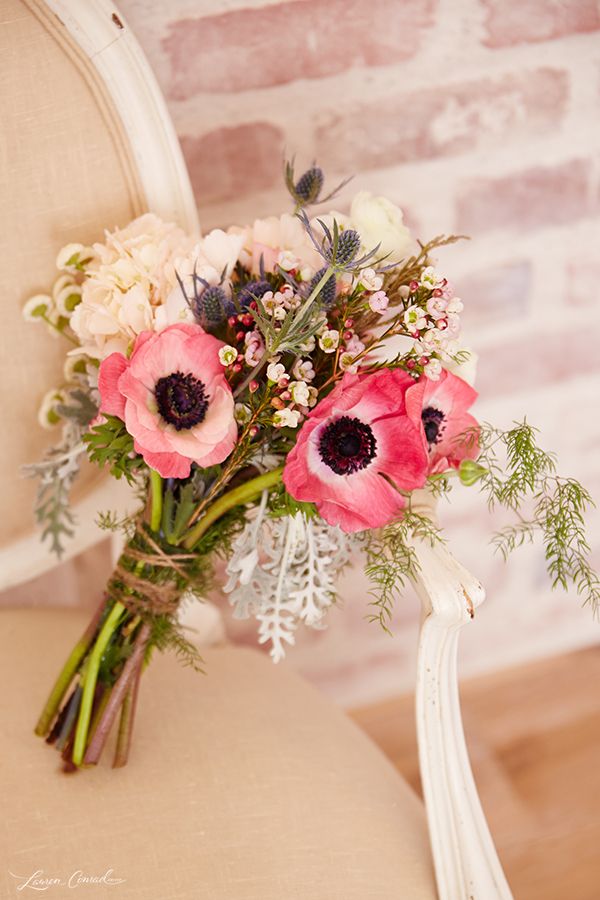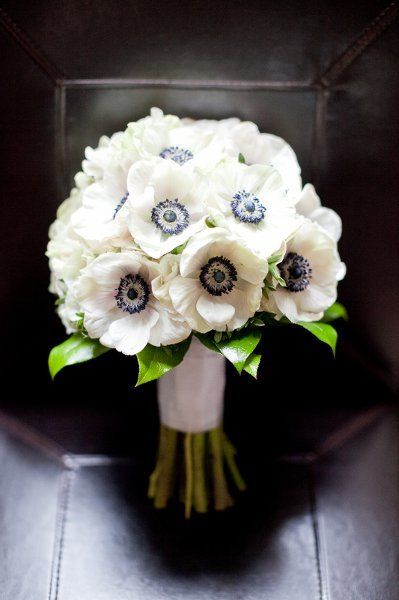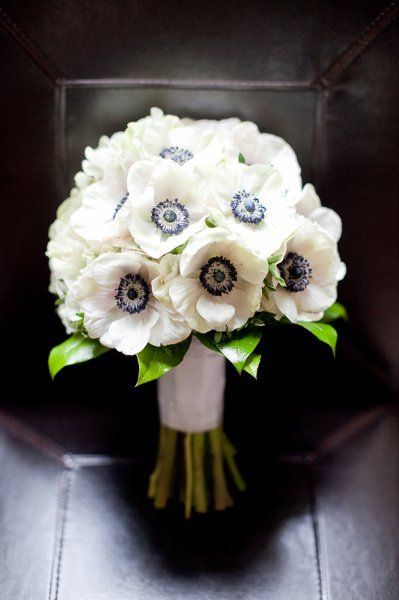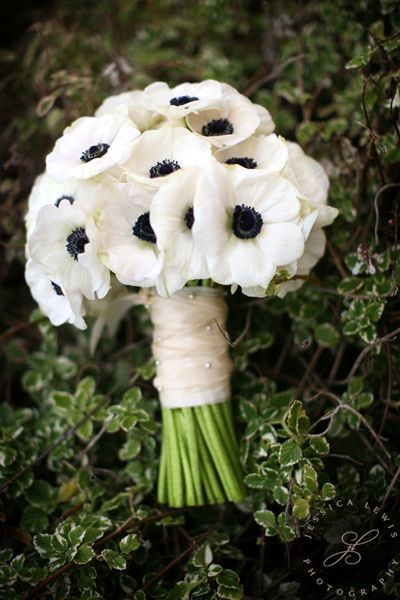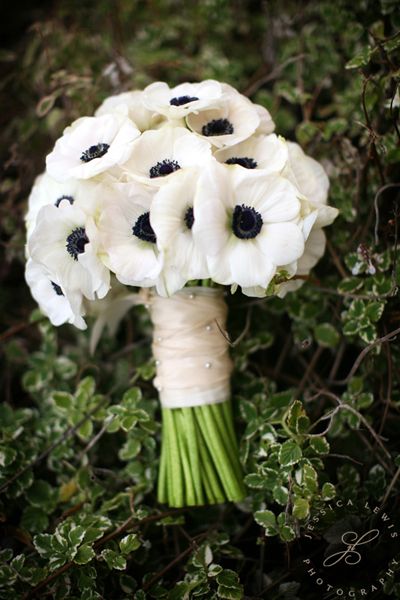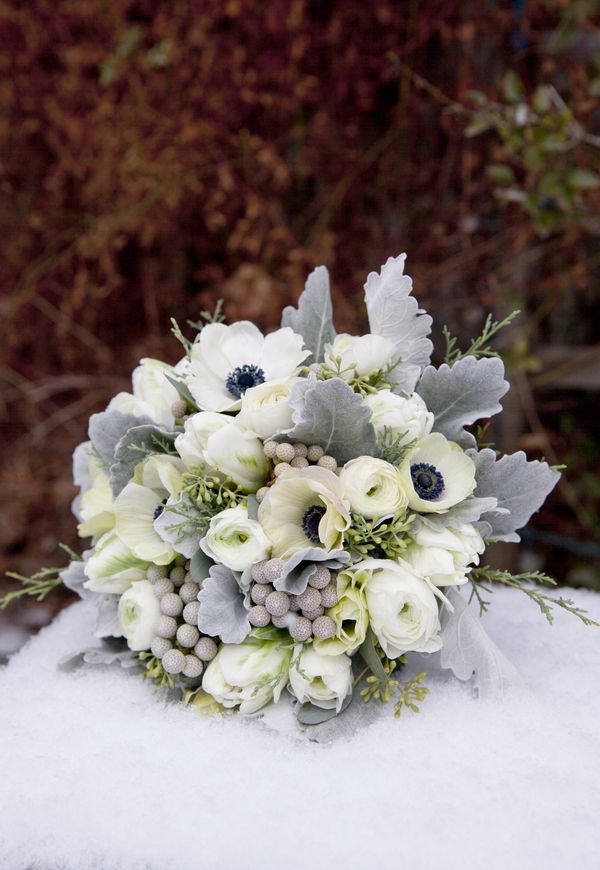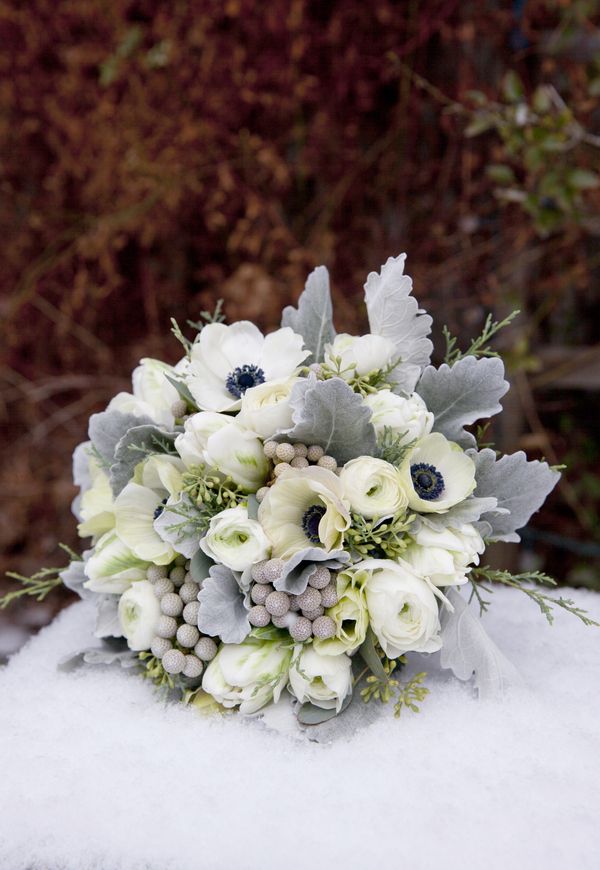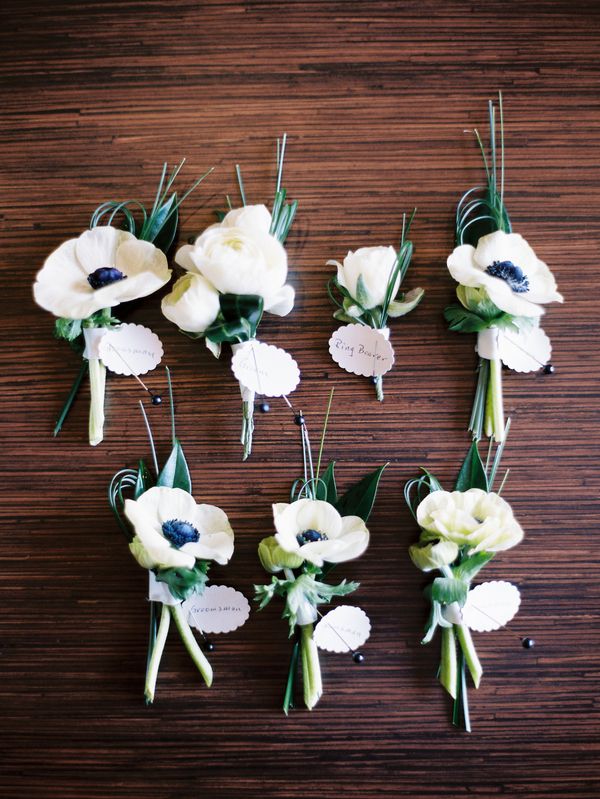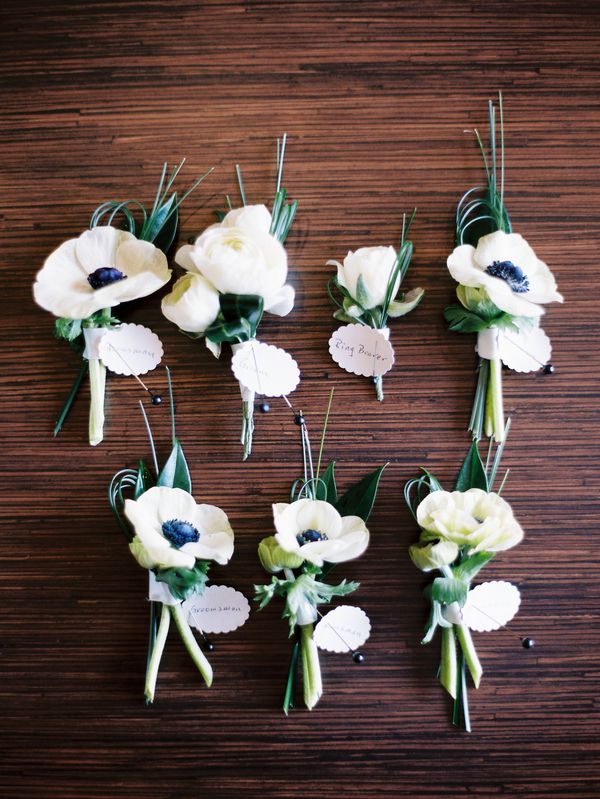 Anemones Wedding Cakes