48 Chic Wedding Hairstyles for Short Hair
If you have short hair, don't be worried how it'll look on your big day, you will be how and sexy! Short hairstyles attract attention to your face more than longer ones, and they make your traits more expressive. A short hairstyle can be varied differently – with a modern twist, with a rock twist or with a vintage feel.
Short hair can be everything from chic to romantic. Other than looking fun and whimsical, you can also add a glamorous touch to your short hair by styling your layers, bangs, and fringes.  Today we've collected some hair inspirations for the short haired brides, and we are sure you will find these lovelies naturally attractive.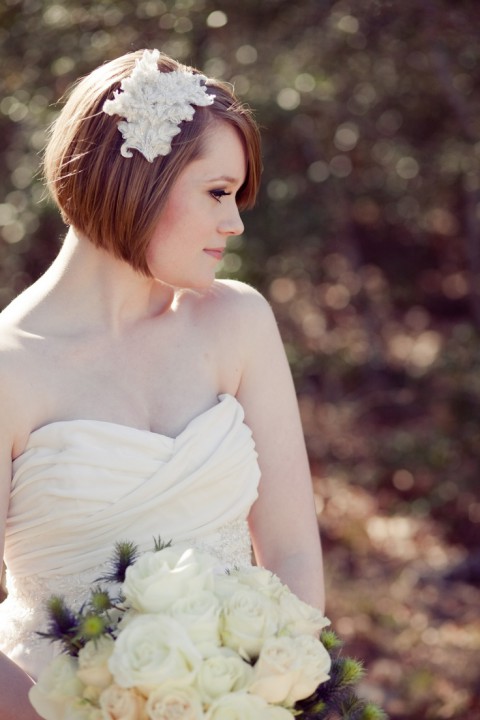 Rustic
Credits (from top left): Jody Savage Photography / Happiest Bridal Hair / Olga Mi / Rachel Peters Photography / Jamma Keech Photography / Marcel and Meher Photography
Vintage

Credits (from top left): Michael Segal Photography / Avec L'amour Photography / Candice Benjamin / Erich McVey / short-haircut / The Knot / Chloe Photography / Ginnifer Goodwin
Cute

Credits (from top left): Happiest Bridal Hair / Happiest Bridal Hair / Yan Photography / Sam Ciurdar / Timtab Studios / Justina McCaffrey / Sam Ciurdar / Michael Thomas
Bob

Credits (from top left): Our Labor of Love / Nada Studio / short-haircut / Amanda Watson Photography / Happiest Bridal Hair / Happiest Bridal Hair / Yuna Leonard Photography / Claire Eliza / Half Orange Photography / Yuna Leonard Photography / Hair and Makeup by Steph


Wedding Hair Accessories