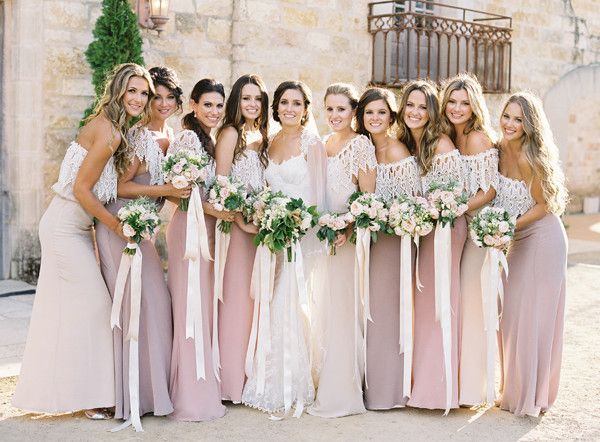 50 Chic Bohemian Bridesmaid Dresses Ideas
Bohemian weddings are kind of my jam. Layered with texture, prints and plenty of free-spirited prettiness, no other style quite compares. So today we're rounding up the very, very best.
This style wedding works so well within the rustic wedding world and I feel all too often brides are desperately looking for bridesmaid dresses that match this unique look.
To help you find the perfect boho style bridesmaid dress I hand picked a few of my favorites, look at the real photos of boho bridesmaids below and find the idea for yourself!