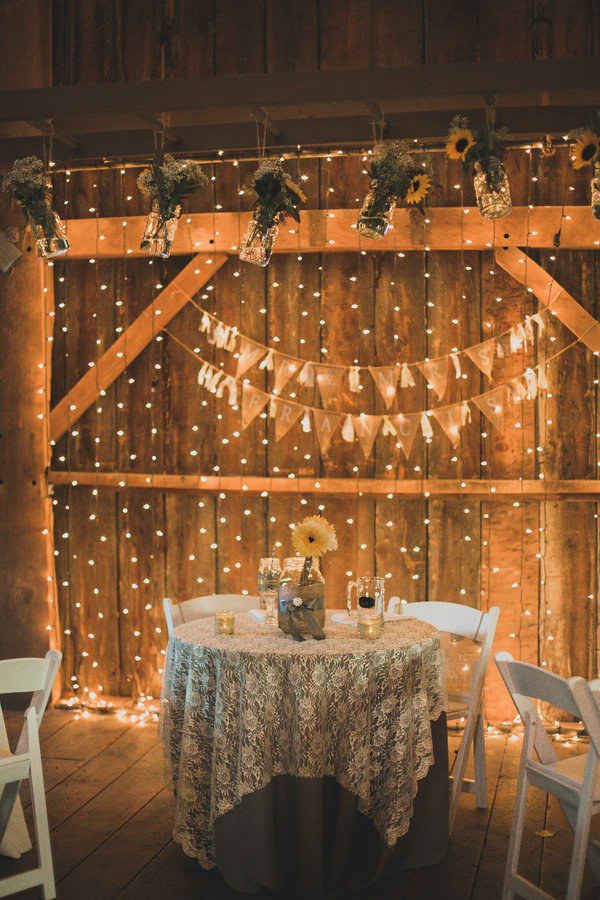 39 Magical String and Hanging Light Wedding Decorations and Wedding Backdrop Ideas
Twinkly lights at a wedding create all kinds of gorgeousness! You may call it girly, sparkly, even cliché and overdone, but for me, twinkle lights and weddings just go together like peanut butter and jelly or a bride and groom. 🙂
Creative lighting can help you set the ideal atmosphere for your wedding.  You've probably noticed more and more suspended wedding decoration out there. Why not add some glow to this romantic trend by using string or hanging lights? They are not only perfect for reception decoration, but also make stunning photo backdrops! I've collected some inspiration today to show you how gorgeous hanging wedding lights can be; get ready for these sparkly ideas!
Outdoor Lighting Decoration

Credits (from top left): Fondly Forever Photography / Celebrate Event / Jessica Sutton / Valeria Duque / Jose Valdez / Kate Webber Photography / Next Exit Photography / John Labbe
Indoor Lighting Decoration

Credits (from top and left): Mastin Studio / Frances Photography / Jac and Heath / Theilen Photography / Cory Ryan Photography / Hoffer Photography / T & S Hughes Photography

Credits (from top left): Abby Rose Photography / Grant Johnson / Tim Coulson / SMS Photography / Elizabeth Messina / Jenn & Dave Stark / Brosnan Photographic and Pearl / Craig Mitchelldyer Photography / Artistry Designs Group
Indoor Light Wedding Backdrops

Credits (from top left): Heather Jowett / The Nichols / Clark + Walker Studio / applebrides / Cory Ryan Photography / Kirk Mastin of Mastin Studio
Outdoor Light Wedding Backdrops

Credits (from top and left): Lauren Fair Photography / Orange Turtle Photography / Day 7 Photography / M2 Photography / Anna K Photography / Carats & Cake / George Street Photography / Shewanders Photography / Matthew Evans Photography