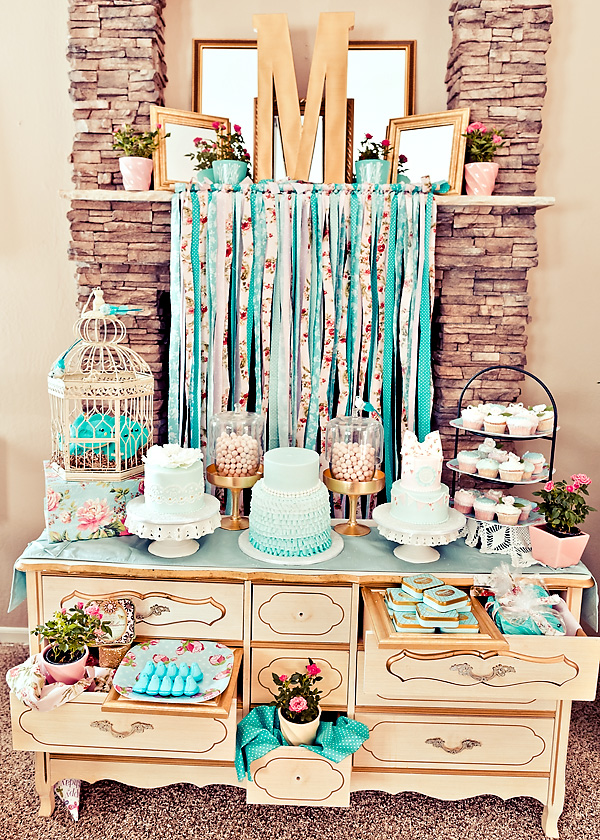 38 Adorable Wedding Dessert Table Ideas
As foodies, we know you can never have too many sweets, making dessert tables the perfect complement to your wedding cake. We know that wedding guests always look forward to a dessert table, In fact, these tables are increasingly becoming the star of the show, showcasing your creativity.
Keeping your theme and your love for sweets in mind, I found dessert tables fitting for all weddings. Whether you're the rustic or romantic type, rest assured your sweet tooth will be satisfied. Here you'll find ideas for dessert table backdrops, dessert table treats, dessert table decorations and more!
Rustic
For a rustic wedding, keep the cake small, create a buffet with doughnuts, and invite guests to join in with a chalkboard sign. It's a unique and affordable way to serve up desserts at a causal or Southern reception.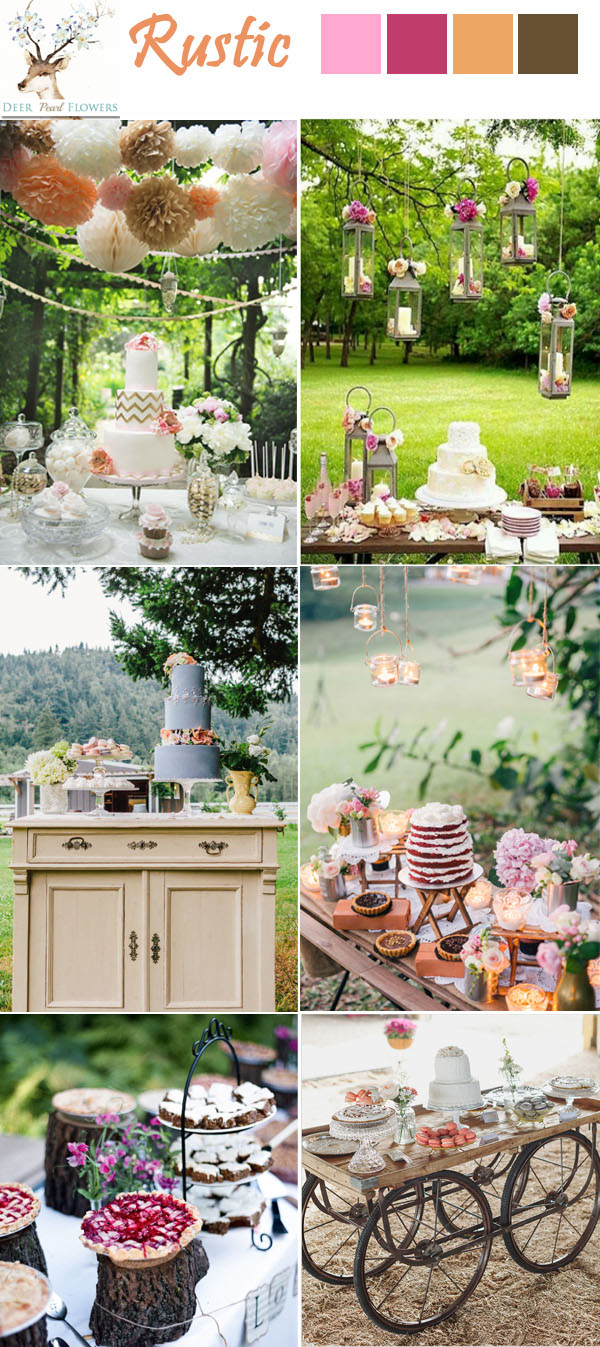 Romantic
Since the way to one's heart is food, let your desserts be the perfect example. Showcase your romance with treats in tiered trays and romantic novels aside the the pun "love is sweet!"