I'm sure that many of you are in process of planning an indoor ceremony. It's convenient and chic but you may run into a problem of finding some inspiration to spruce up the space and make it more personal.
The easiest way to do that is to add some cool backdrop whether it's handmade like paper or geometric garlands or purchased like several beautiful candles and festoon lightning.
If you want to stand out and break the rules, then let your fantasy run wild and be creative like the couple that used mirrors with love notes written on them as a backdrop to their ceremony.
See more interesting and inspiring ideas in the gallery below!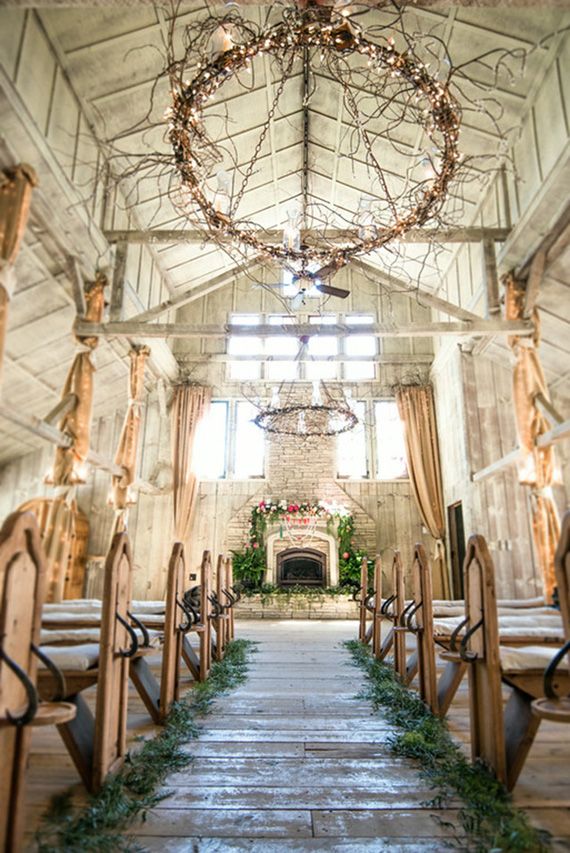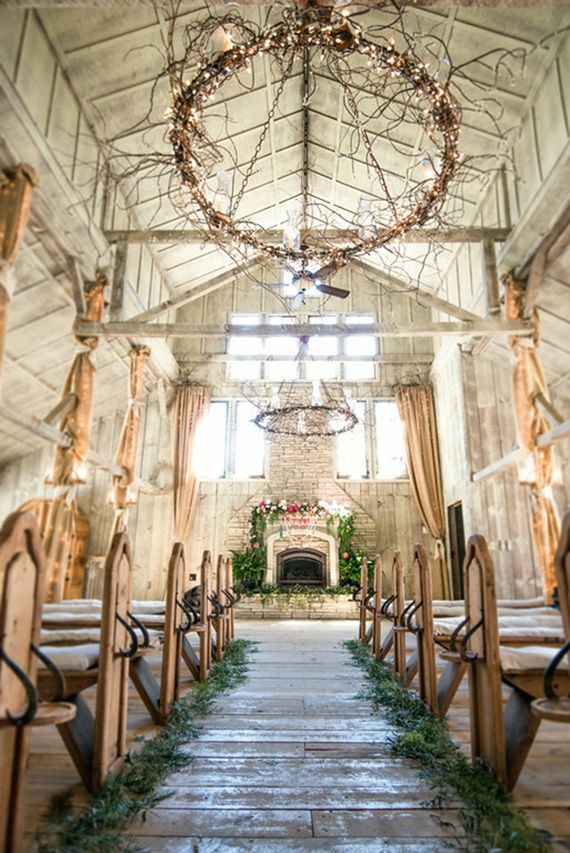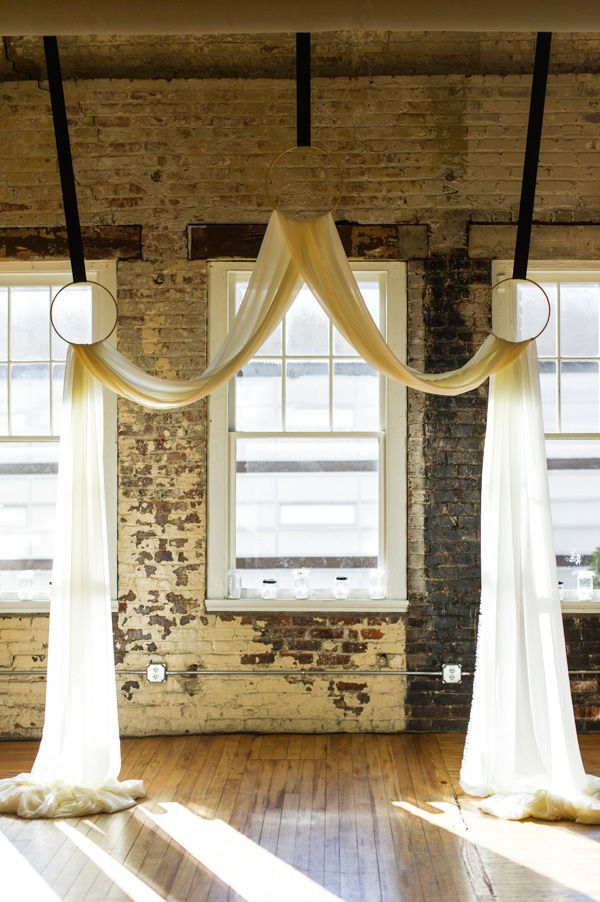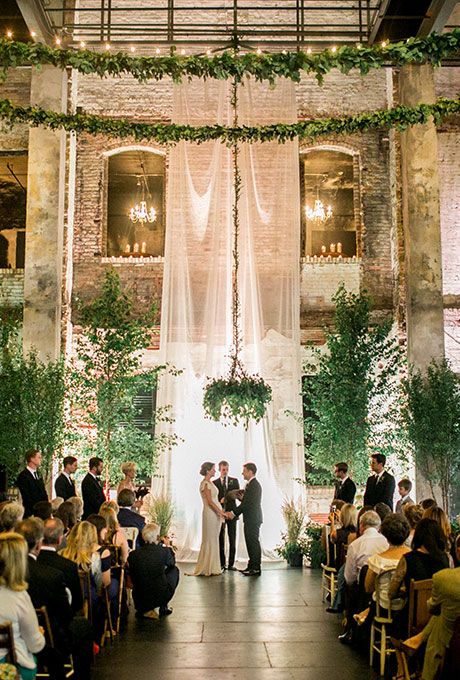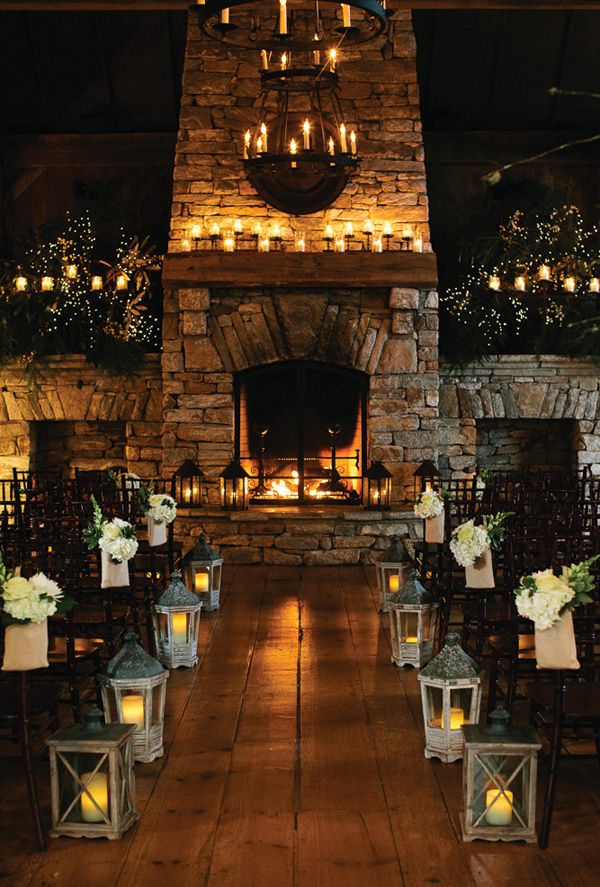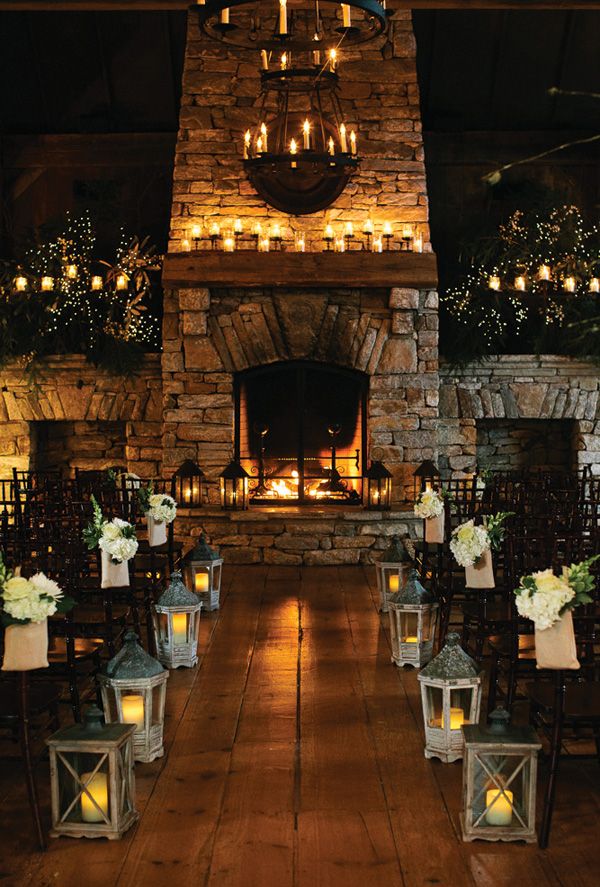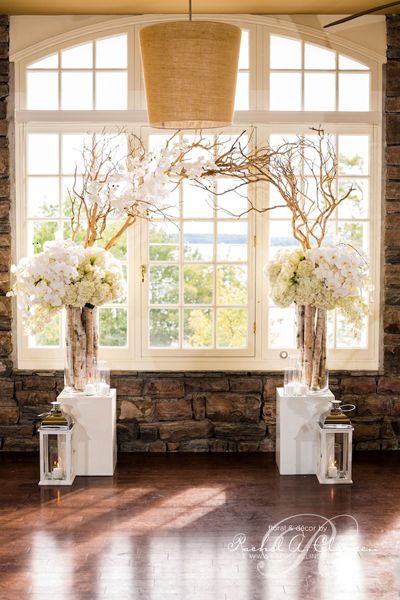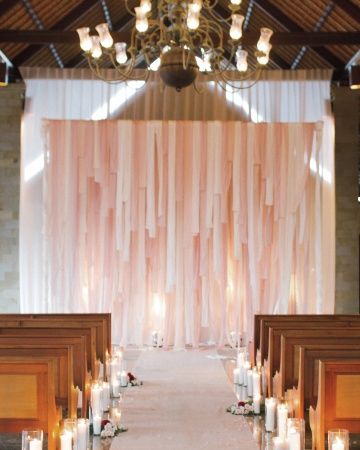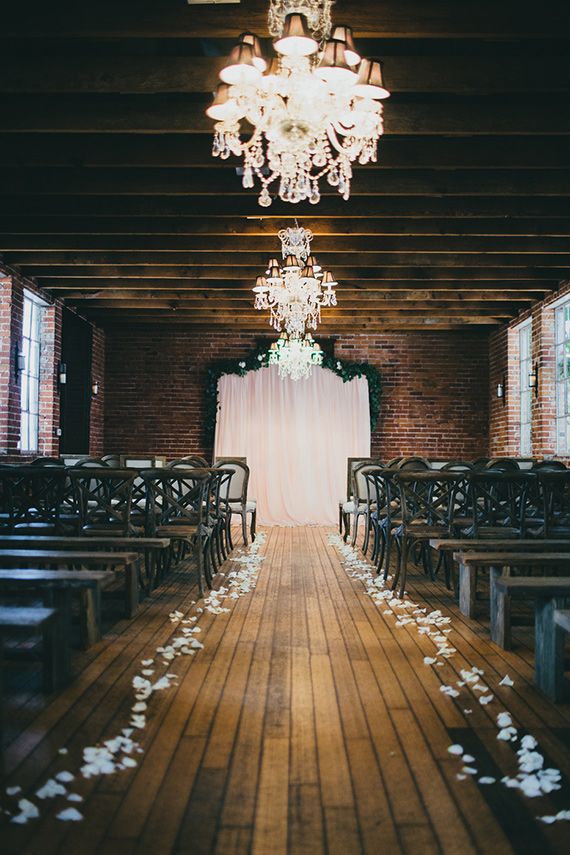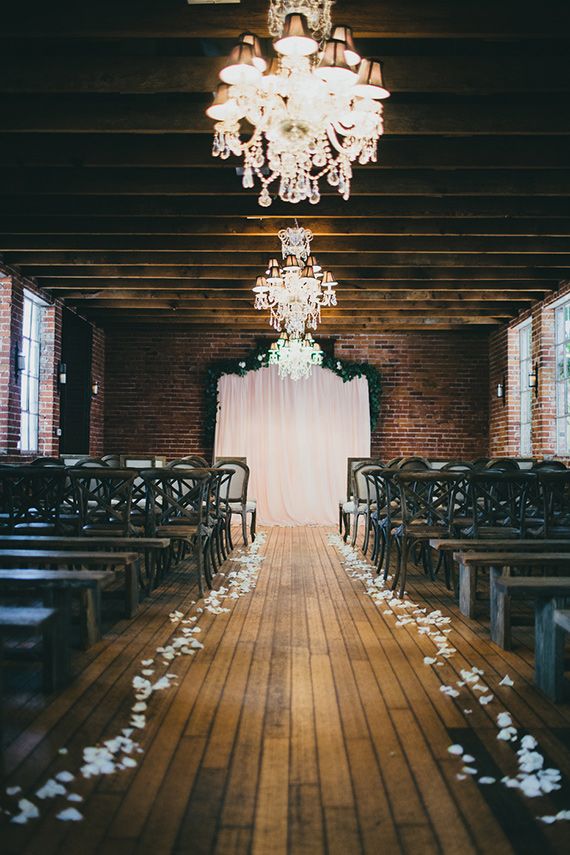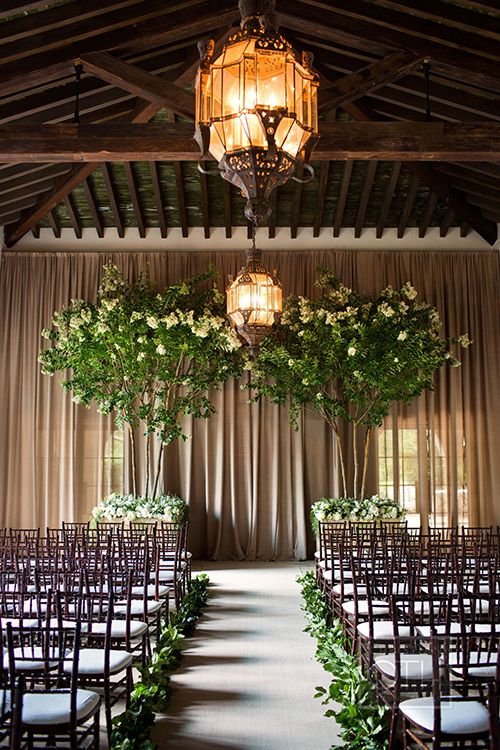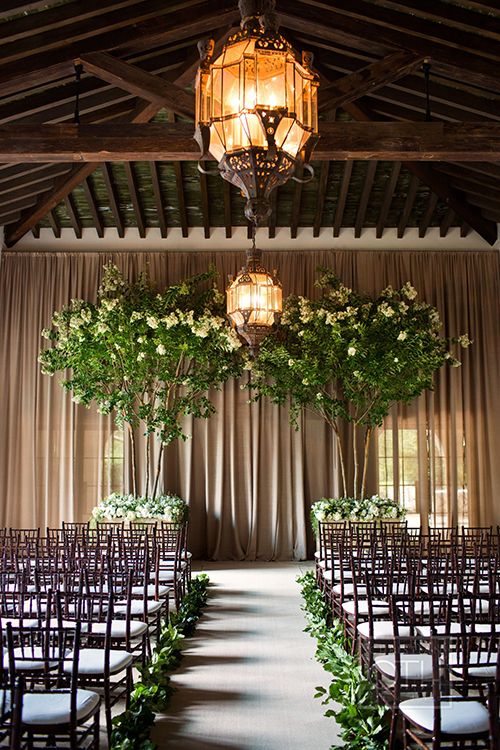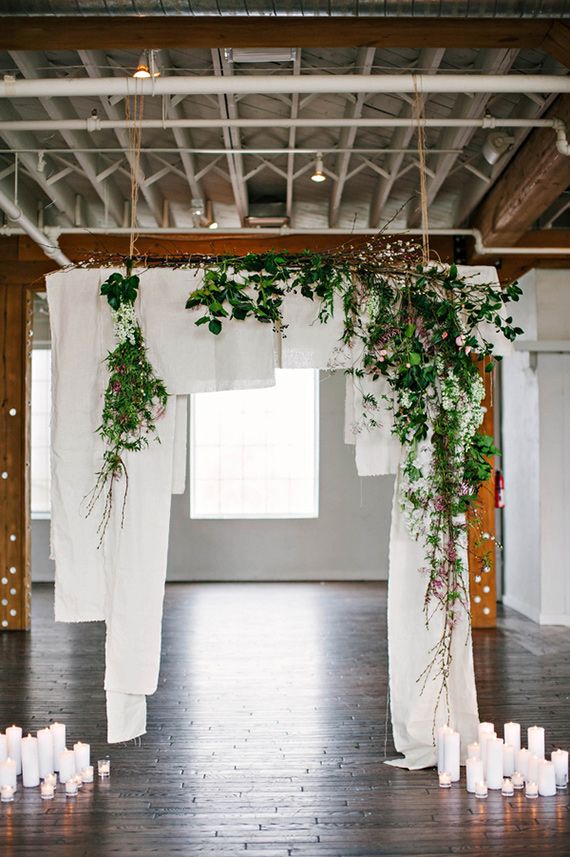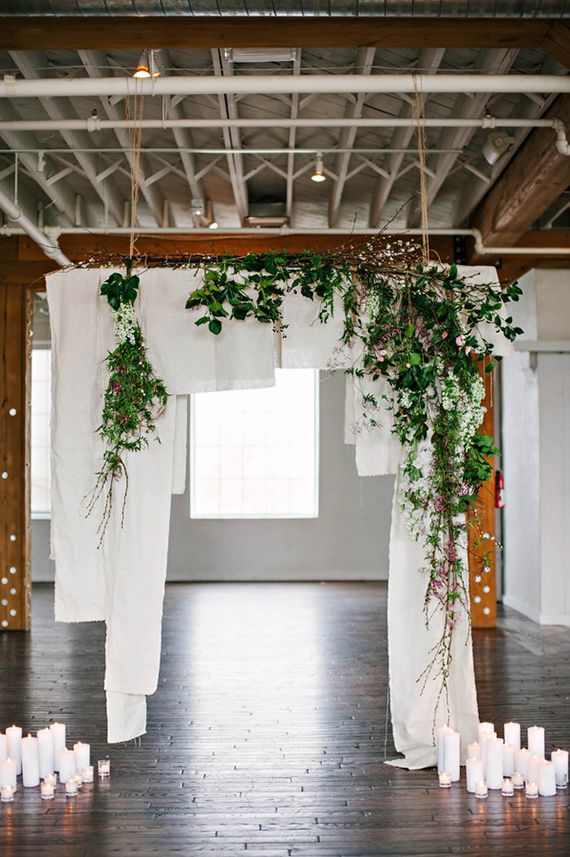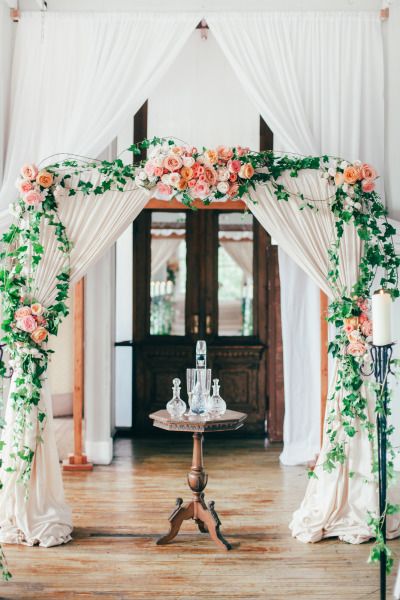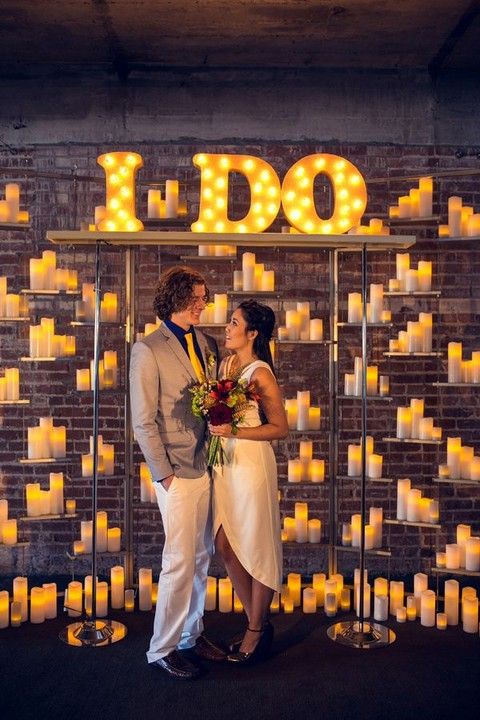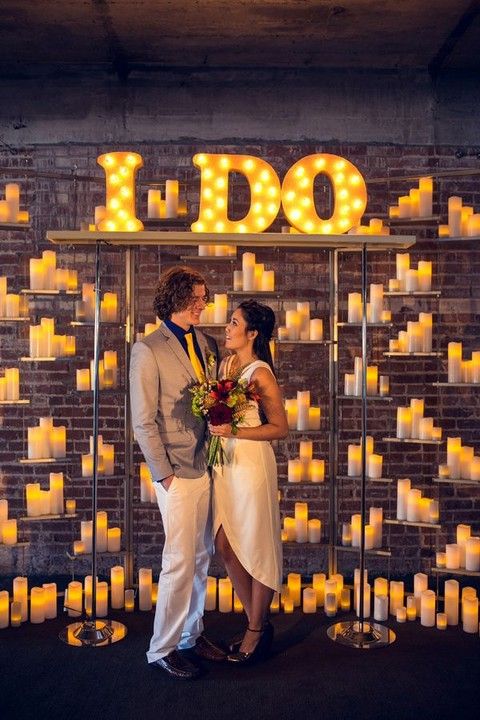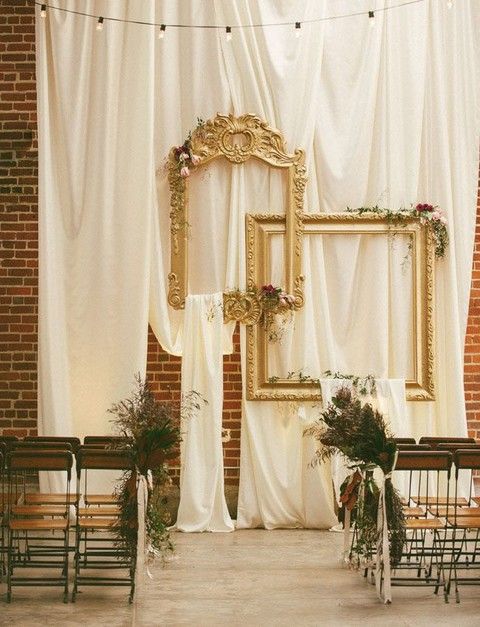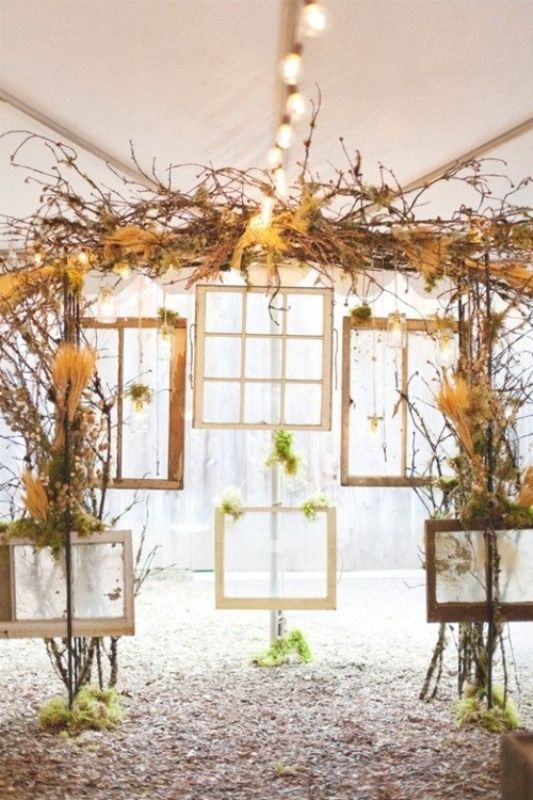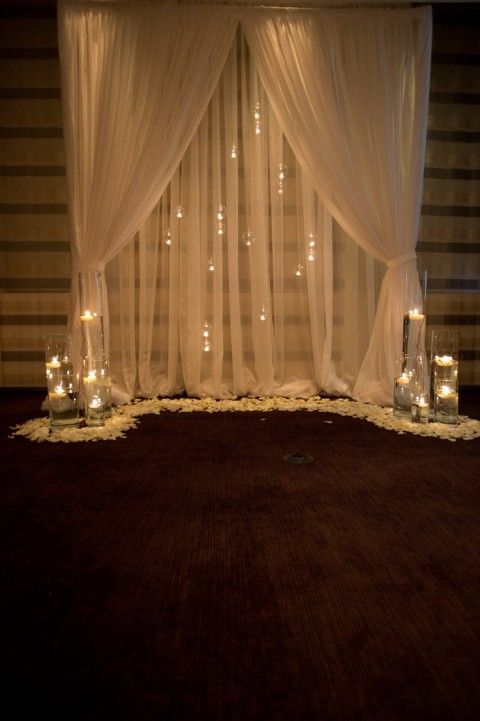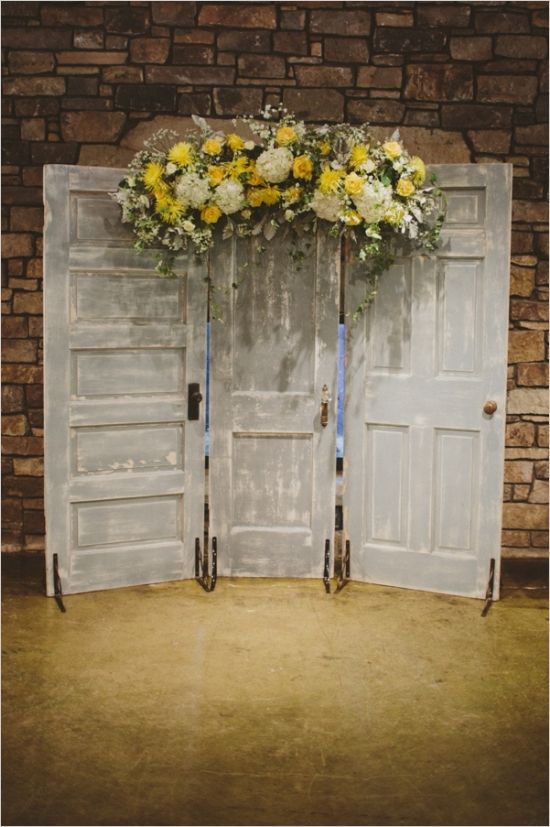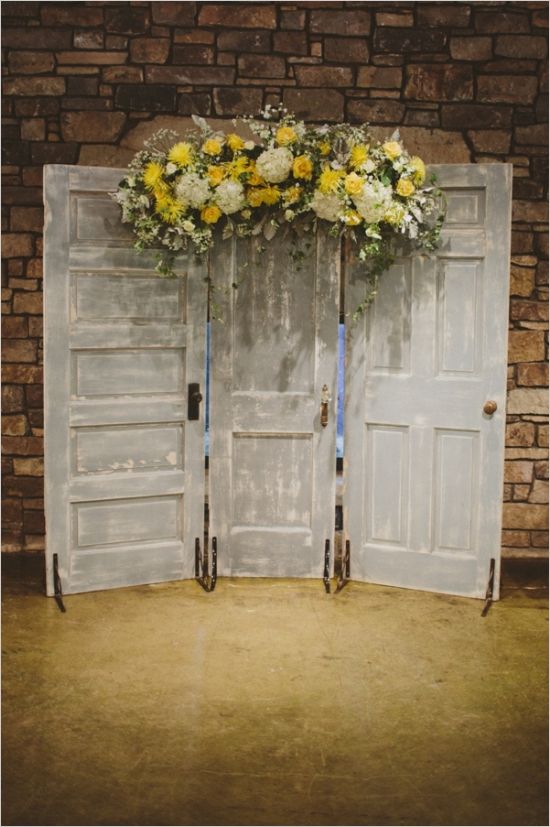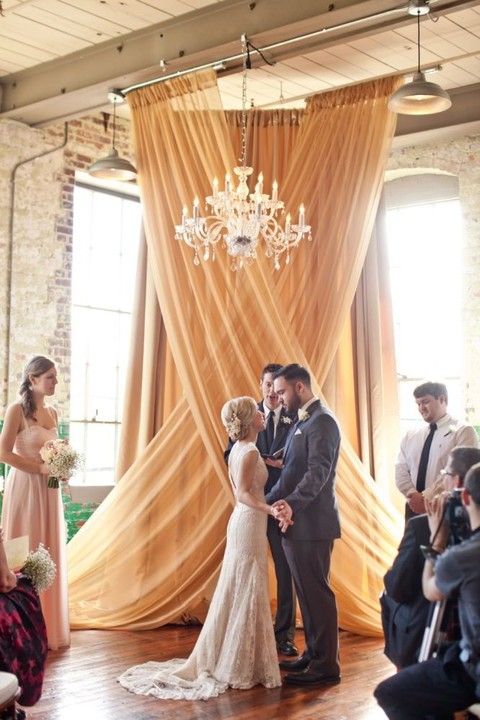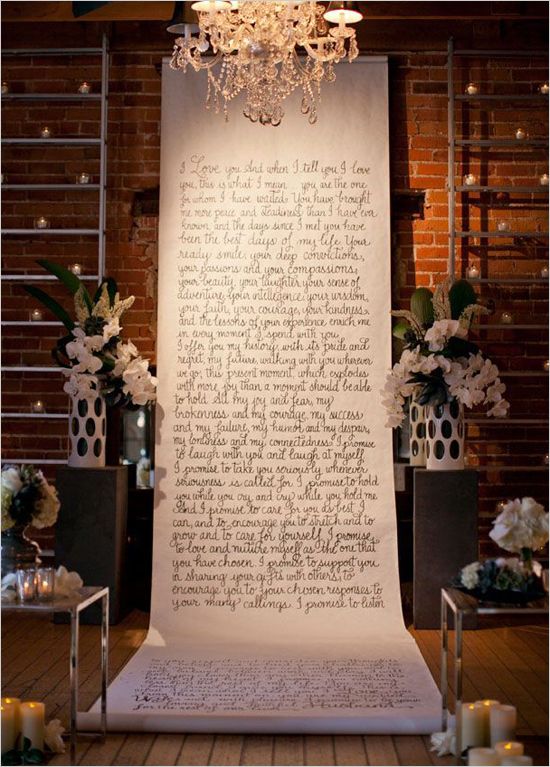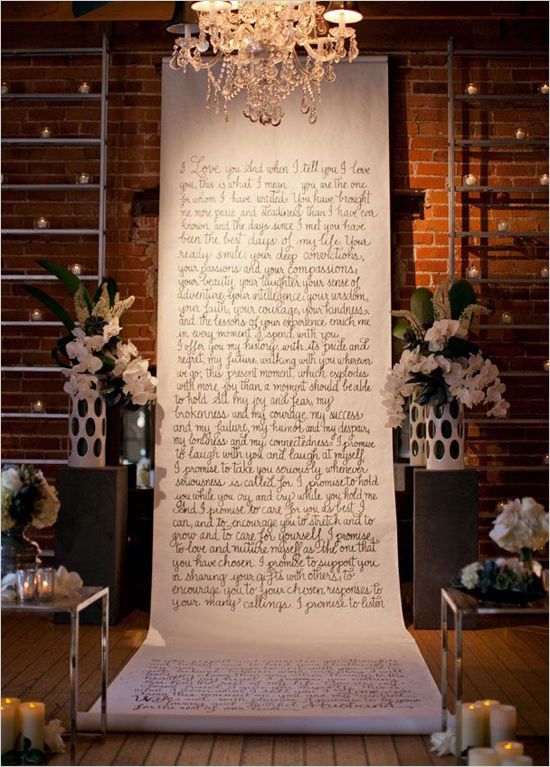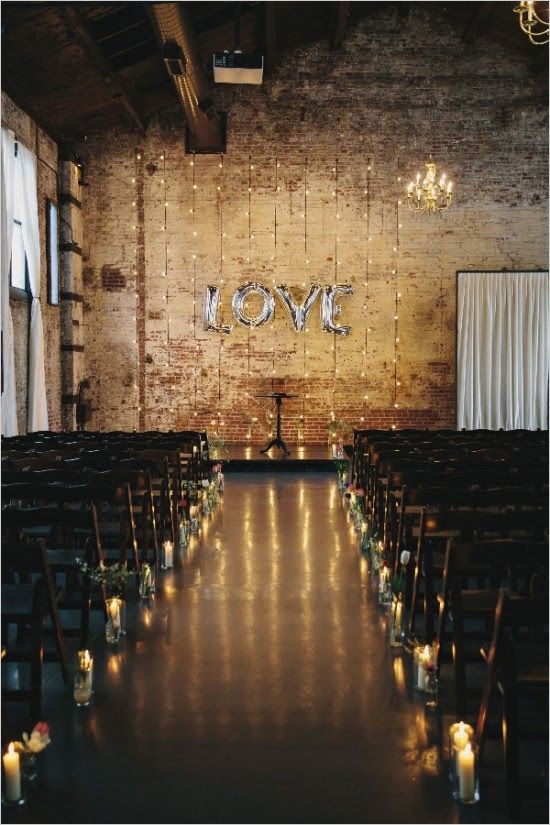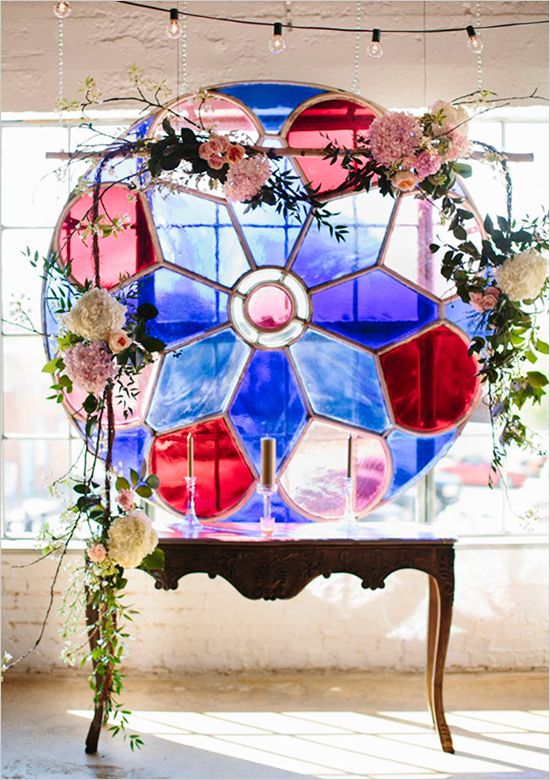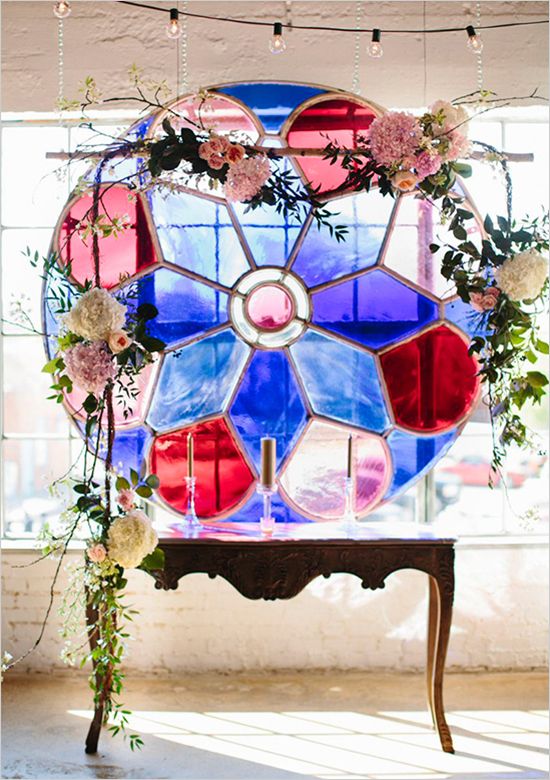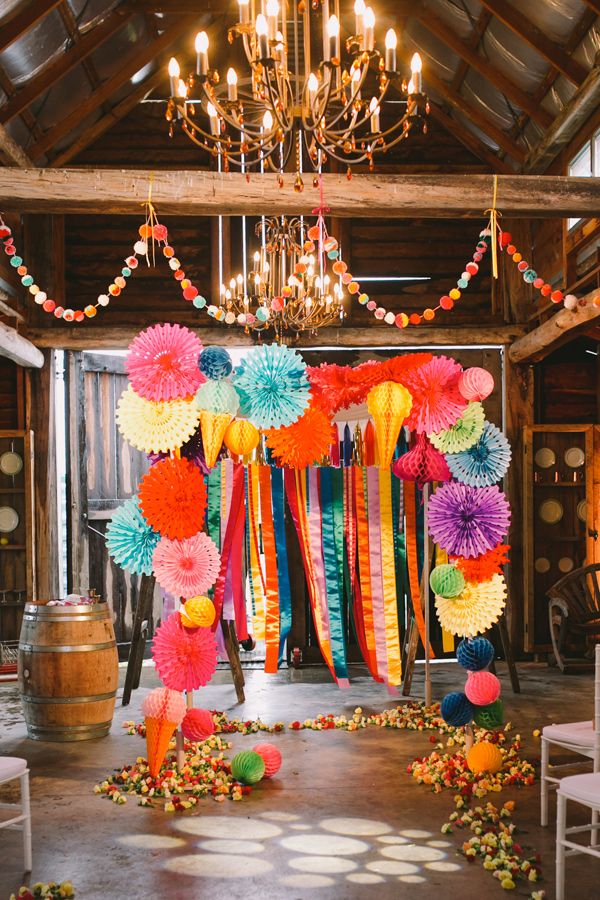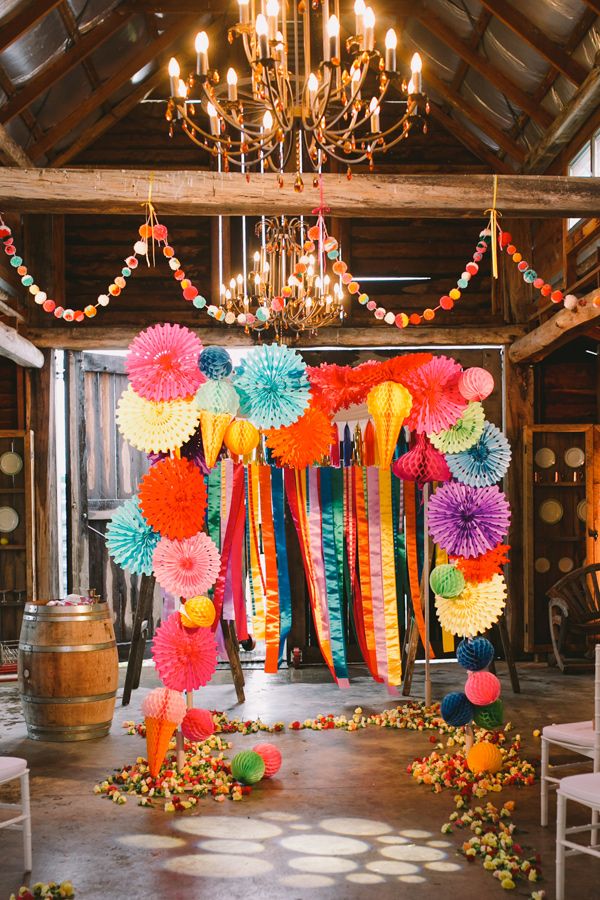 Source: Pinterest