A winter bouquet is a special thing as it's often
non-floral
and can be created of rather unusual materials. For example, choose a sparkling bouquet of rhinestones, of Christmas ornaments, candy canes or of a giant snowflake – that will make a statement!
For a rustic wedding coniferous branches from trees such as
pine
, spruce and fir are ideal. If you are looking for some glam chic, choose a shining bouquet made of sparkling embellishments, and nobody will forget neither your wedding nor your look!
Red Winter Wedding Bouquets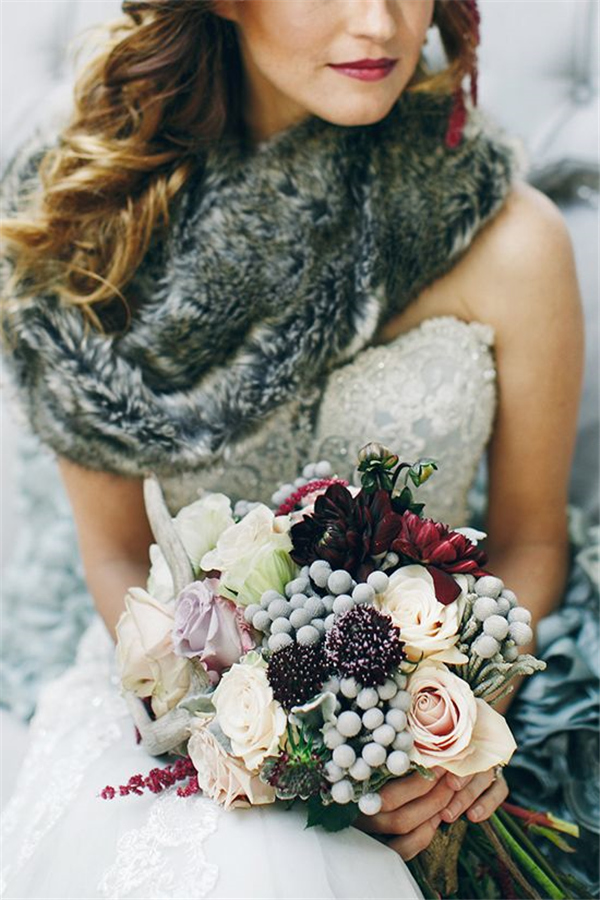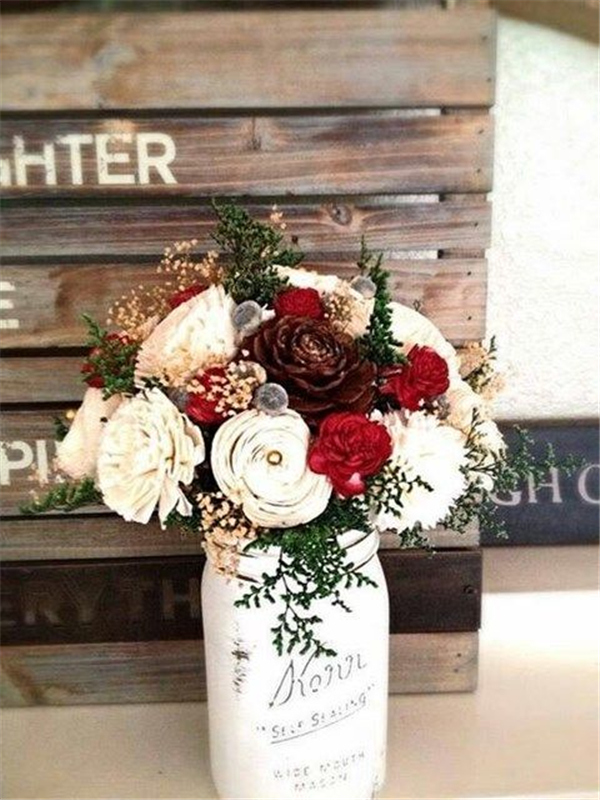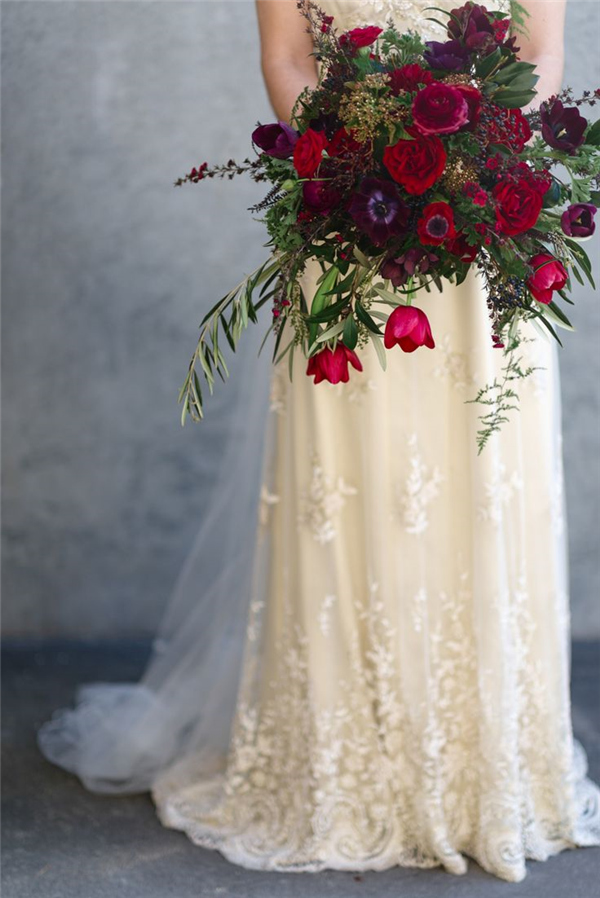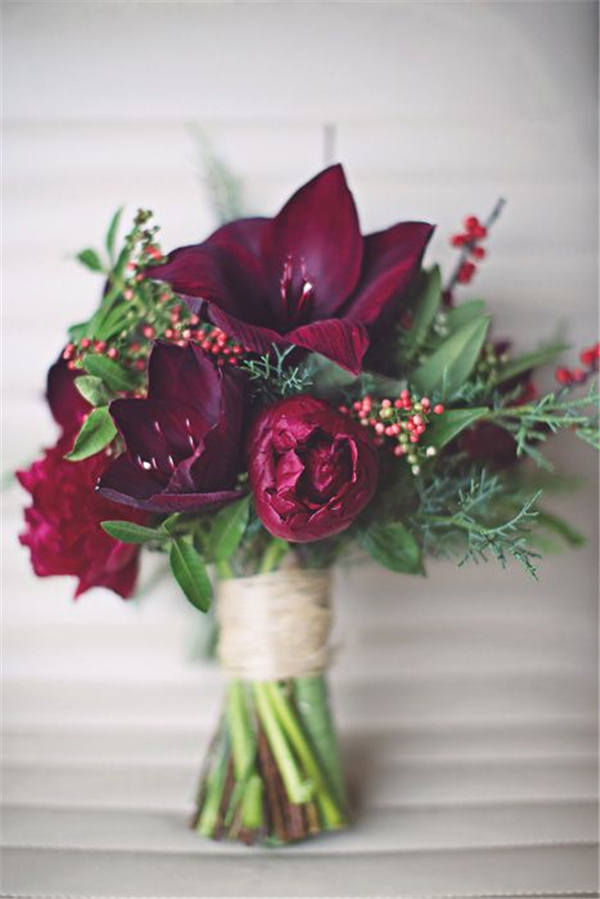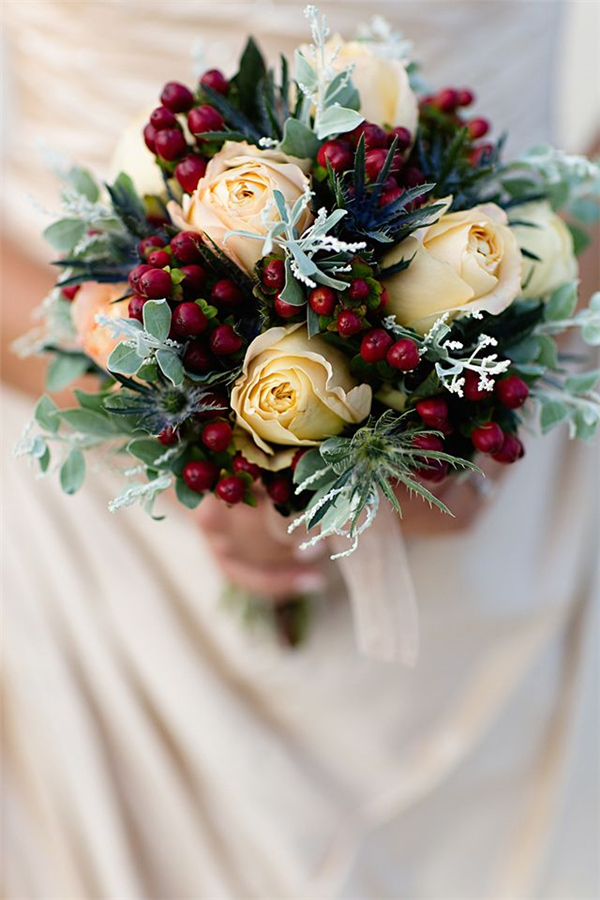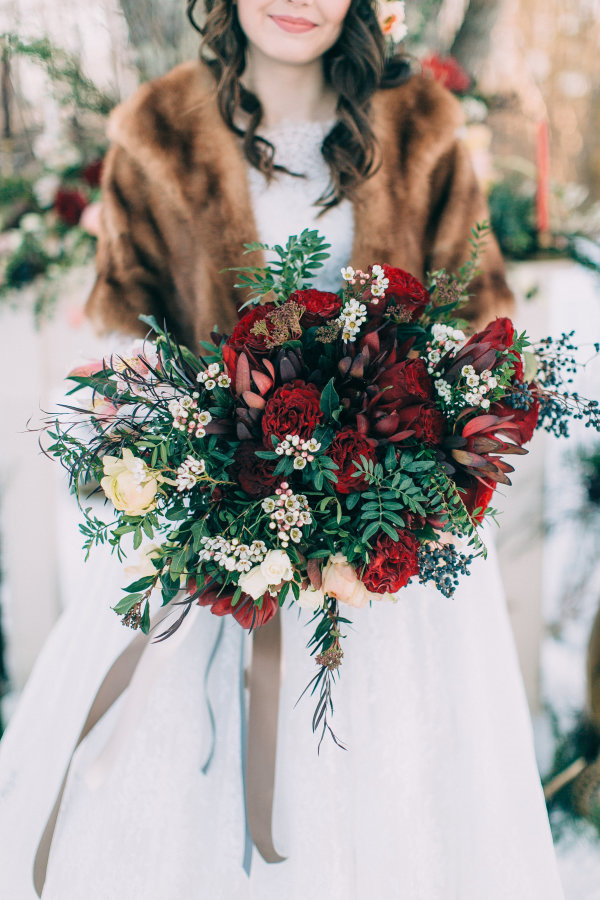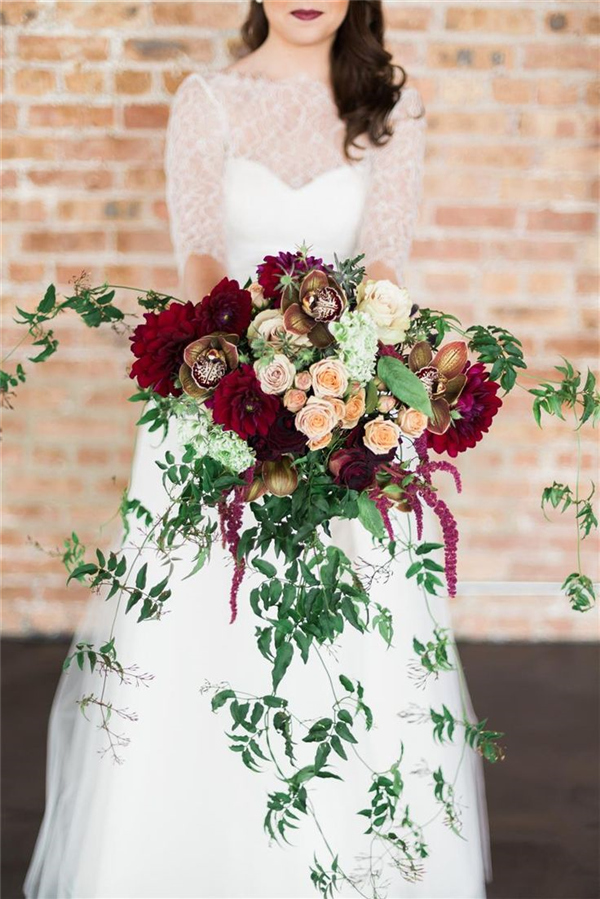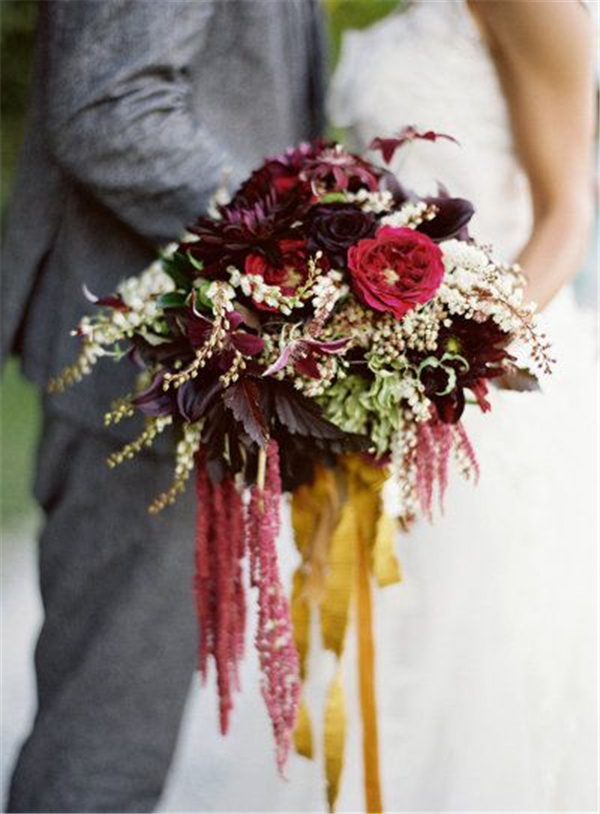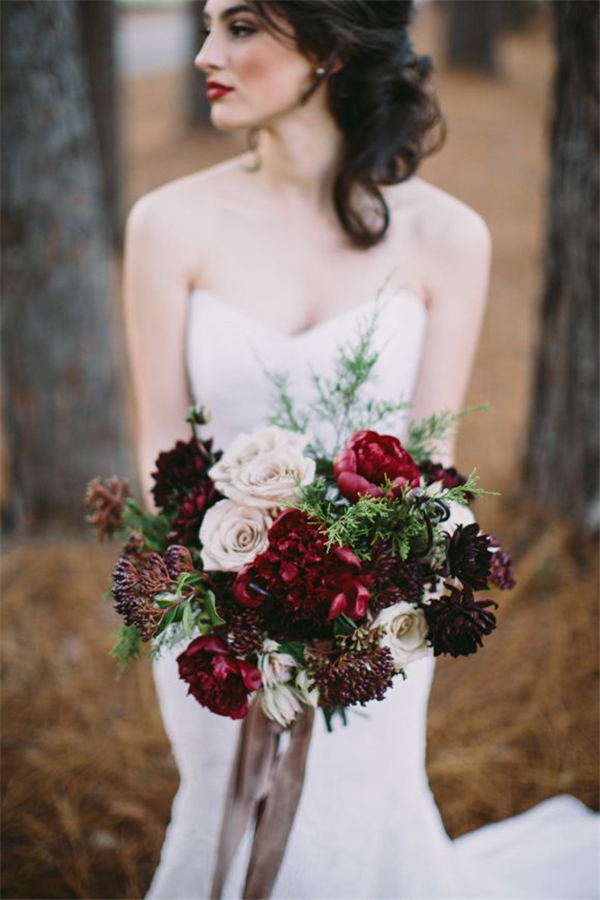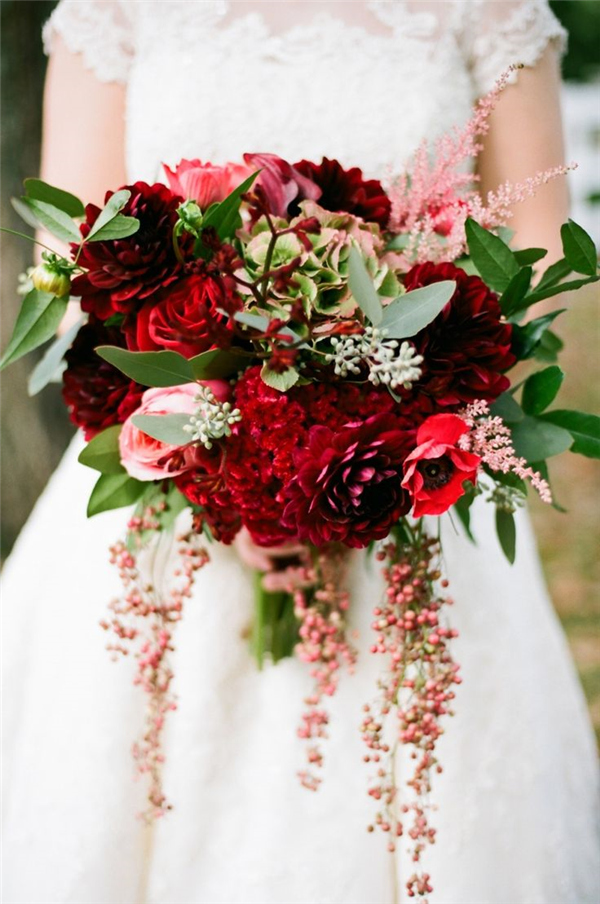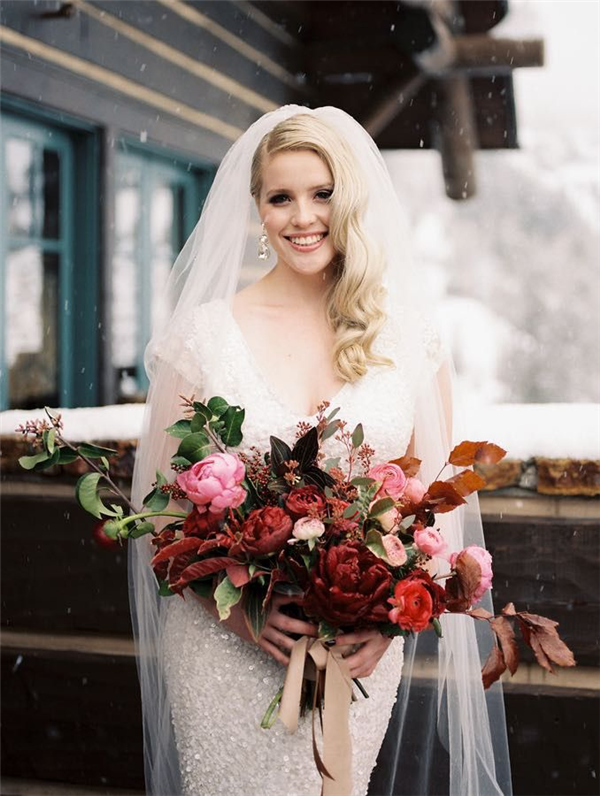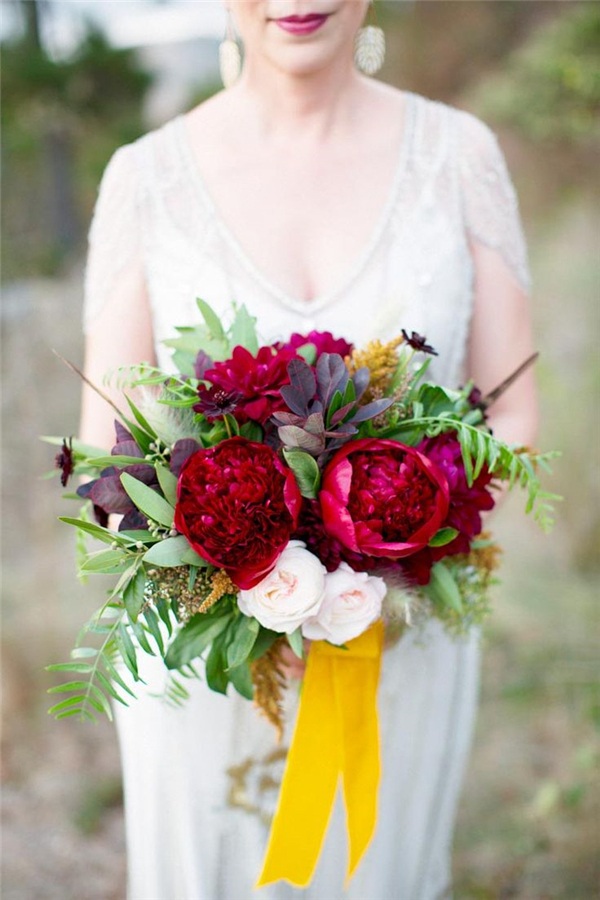 White Winter Wedding Bouquets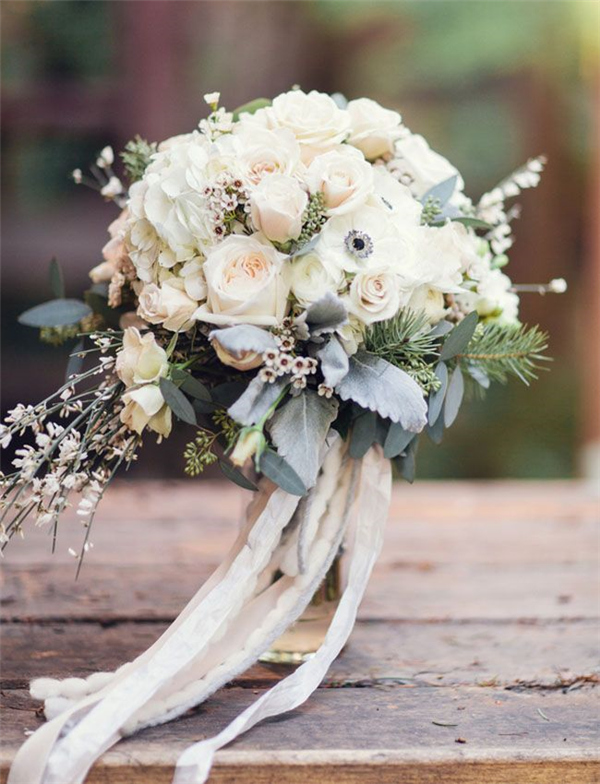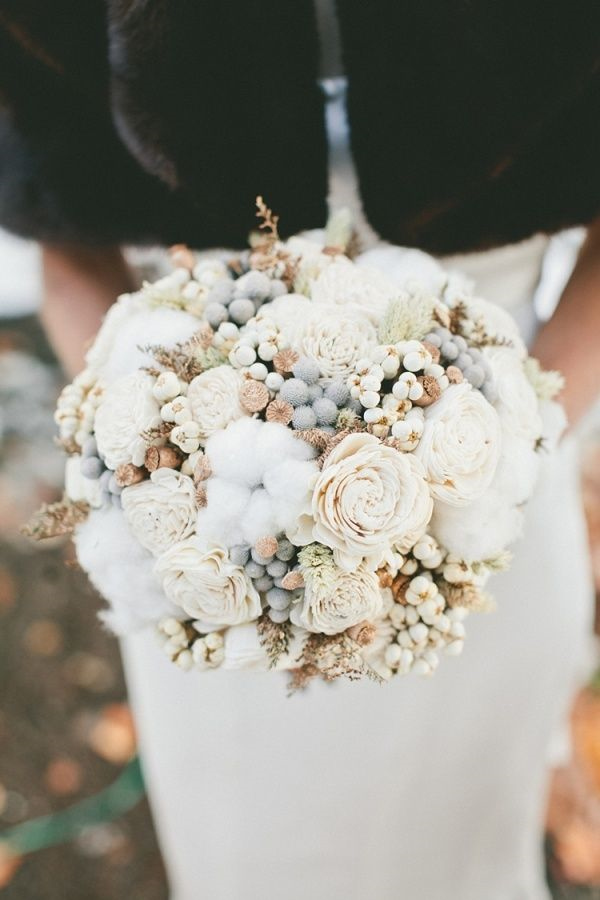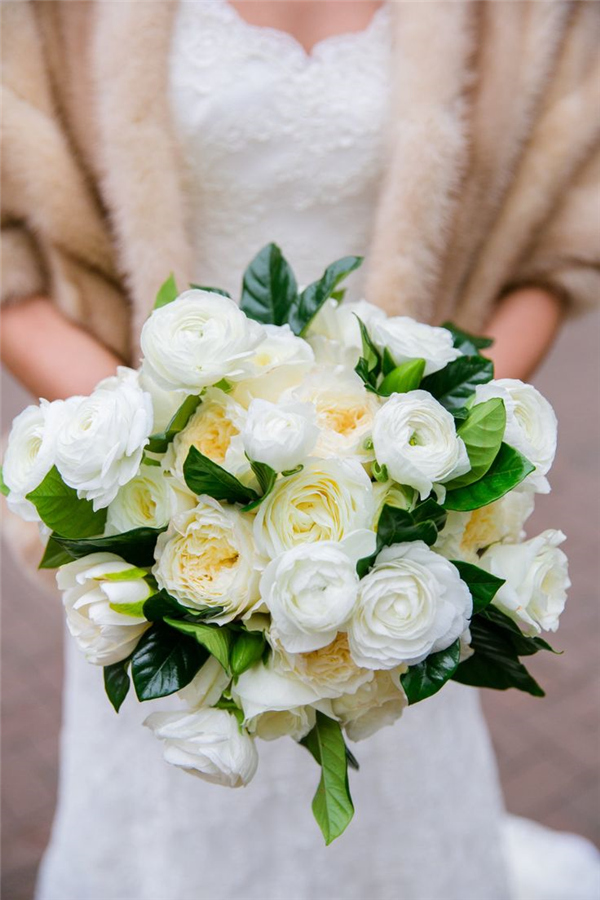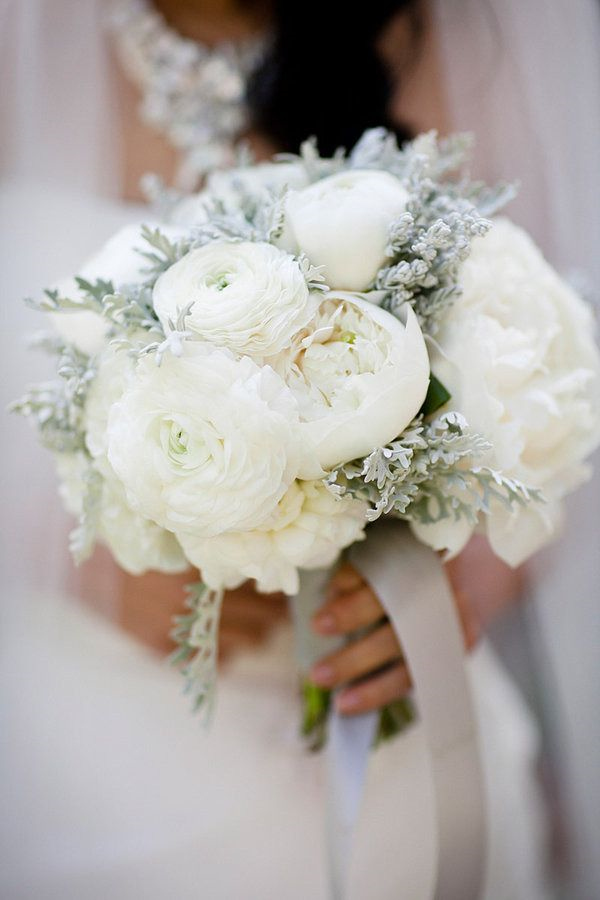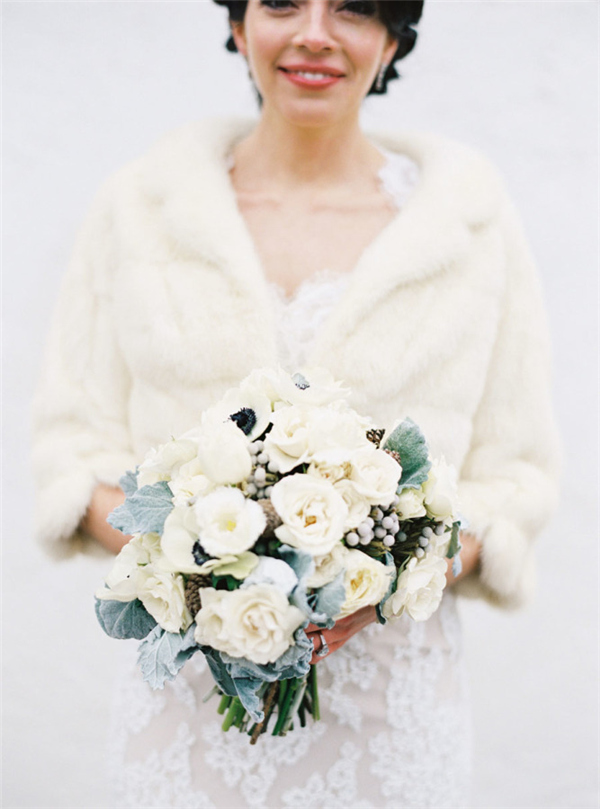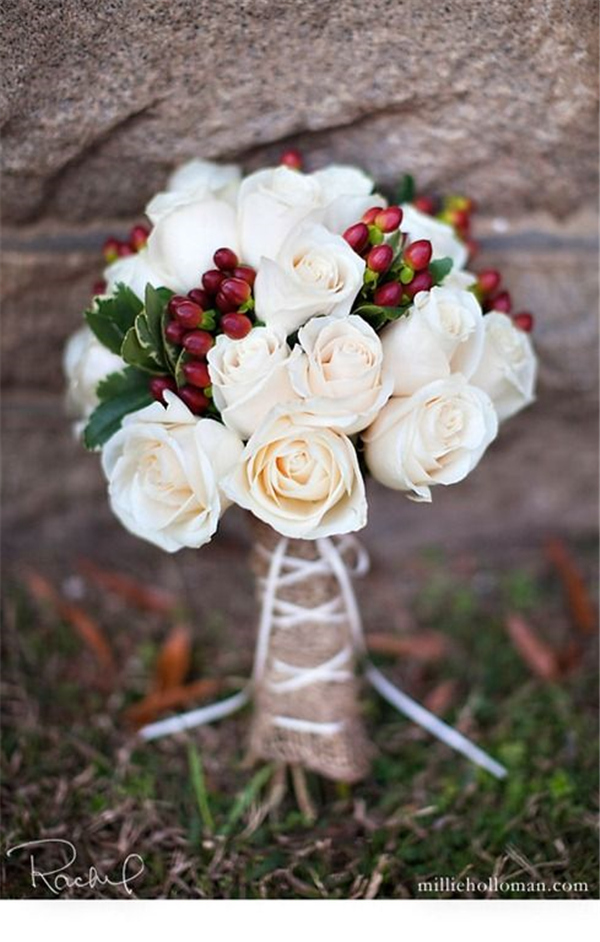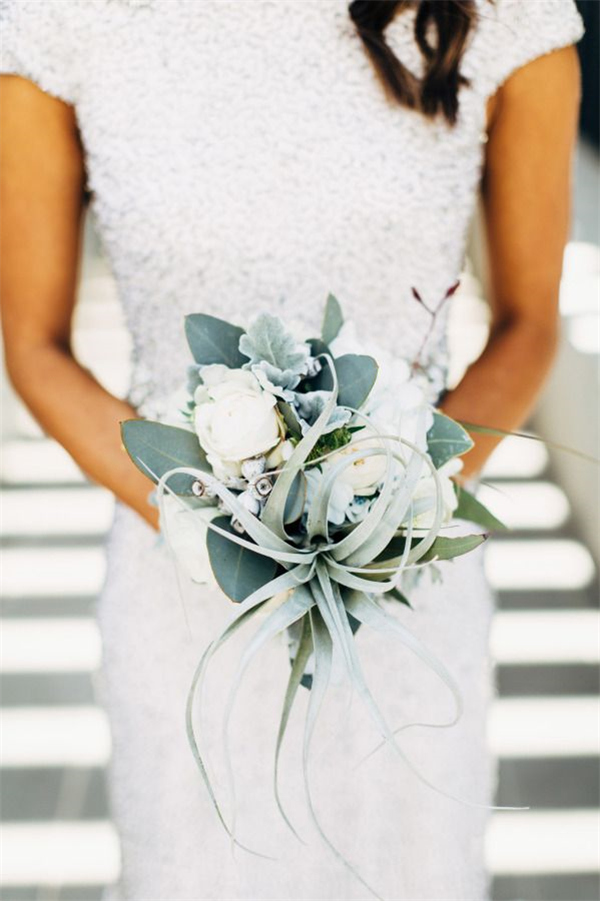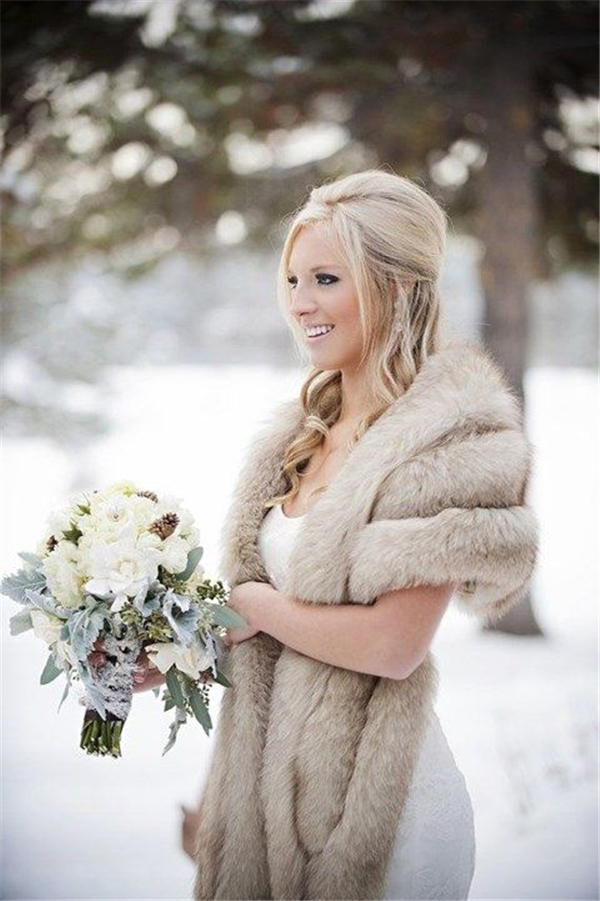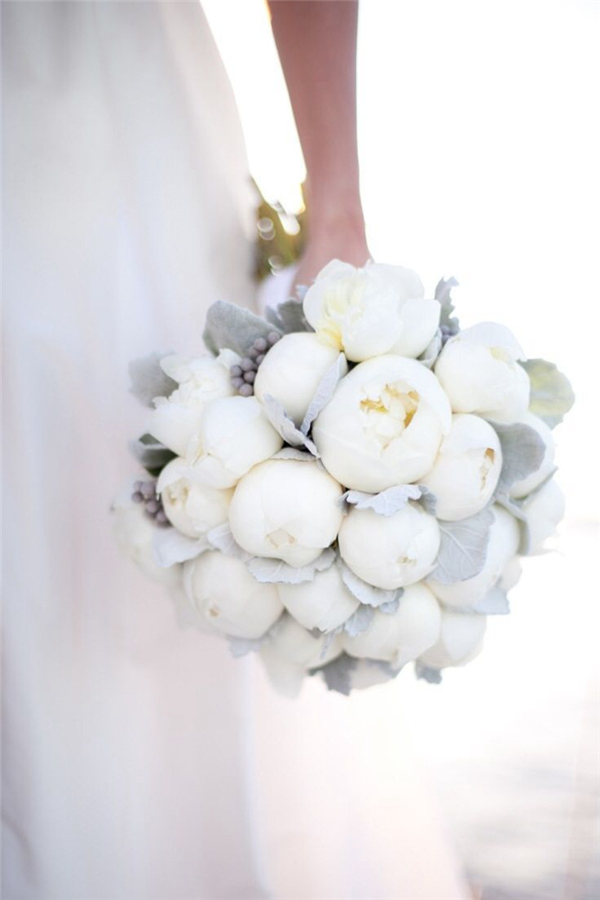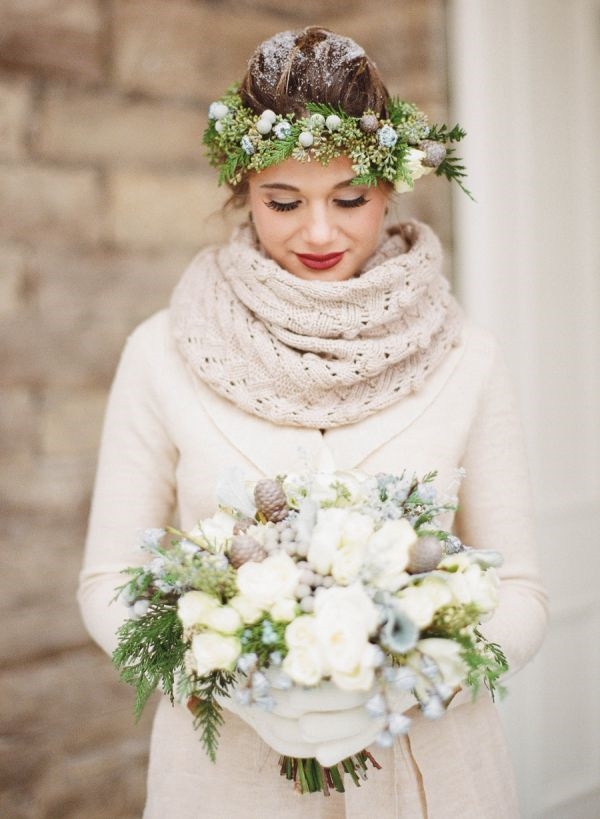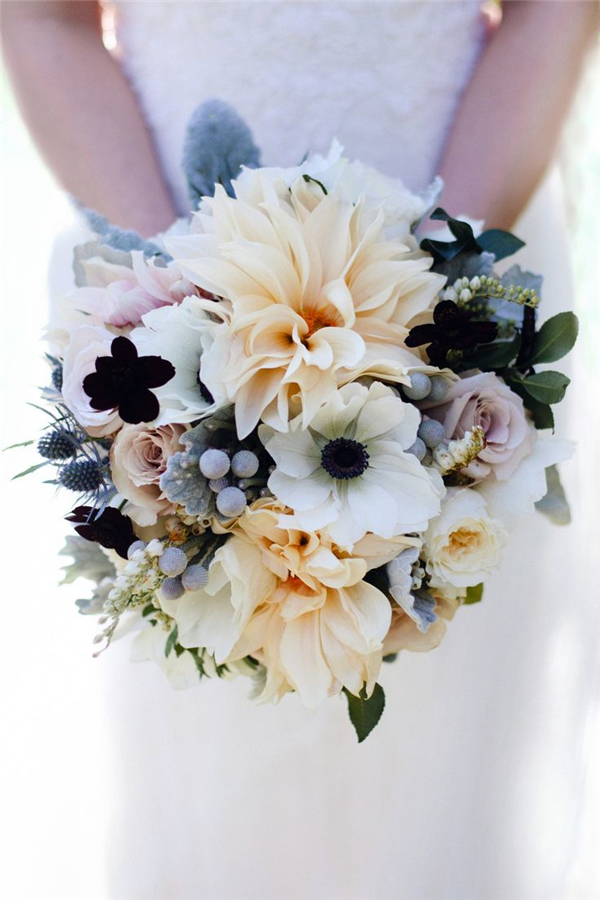 Pinecone Winter Wedding Bouquets