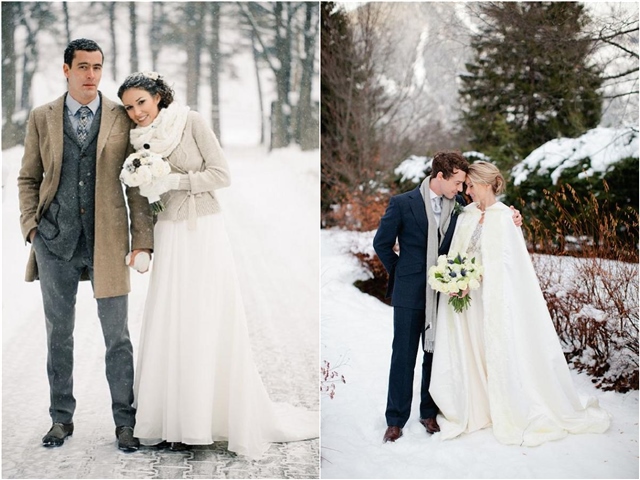 26 Winter Wedding Groom's Attire Ideas
Baby, it's cold outside! Don't forget that when you are choosing attire for your winter wedding. The choice of wedding dresses and wraps for the brides is endless, and what will the groom wear?
We've rounded up some amazing ideas to make your groom look brilliant and very elegant on such an important day. Wearing a warm plaid shirt with a bow tie? Sure! A cool warm cardigan or a classical cable knit sweater for a groom is a guarantee that he won't get frozen. Scarves also look very well with different suits and ties.
Look at the winter grooms below and choose your style!