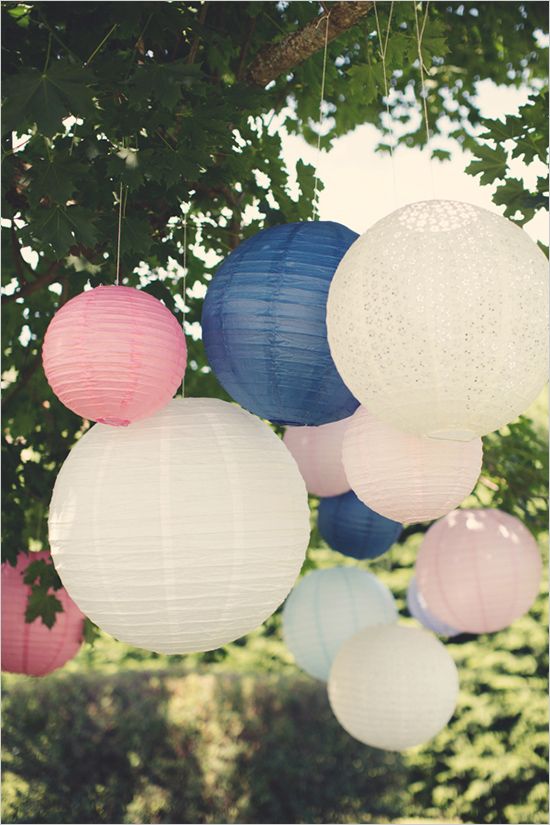 21 Stunning Lantern Wedding Decor Ideas (with DIY tutorial)
Any wedding is impossible without such a key element as lightning. The more careful you think over the ways of lightning your space, the better you and your guests feel, because it's a key to setting the right mood. One of the fairly cost effective ways is to use hanging lanterns for your reception.
There're lots of creative ways to make them on your own whether from paper or string and they can easily spruce up your wedding décor with color on a day and create a romantic mood on a night. They're stunningly beautiful yet effortless, which makes them perfect for a tented, barn or outdoor reception.
Check out these beautiful ideas below and get inspired!

Credits (from top left): Richelle Dante Photography / Raquel Reis / Axioo Photography / Vue Photography

Credits (from top left): Our Labor of Love / Jennifer Eileen / Jennifer Skog Photographers / Brinton Studios / Our Labor of Love / Christina Carroll / Citrus and Orange / The Cottage Market / Kat Cvet Photography / Robin Lin Photography

Credits (from top left): Axioo Photography / Wendy Laurel / Axioo Photography / Bonnie Sen Creative Photography / Abigail K / Hanging Lanterns / Genevieve Nisly

 source: adorable-home.com