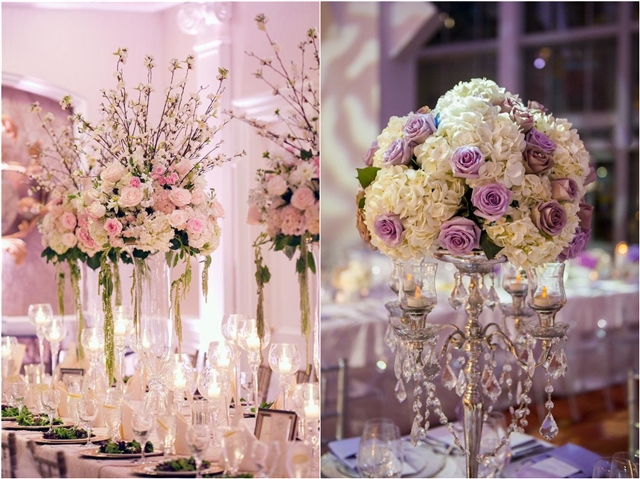 20 Glam Tall Floral Wedding Centerpieces
When it comes to weddings I have never had an honest opinion. All I knew was that I imagined mine very classy and elegant.The following Floral Wedding Centerpieces Collection has got be thinking about the importance of such details in the making of the perfect day for yourself and the one you love.
How do you choose the right flowers, the right combinations?  What role does the lighting of the space have in the overall scheme?
We are not entire sure we have discovered all the answers but lets have a look at the suggestions below.