From feathers to ferns, there are so many chic options that are not only gorgeous, but also one of a kind. Many will last much longer than the ephemeral flower bouquet, so you can have a keepsake to hold on to — and maybe use it when you renew your vows years later!
In my last post 20 Unique DIY Wedding Bouquet Ideas, I have showed you 10 unique DIY bouquet options, let's check out the other 10 chic, stunning, outside-the-box bouquet options fit for both the bride and the bridal party.
PS: If you are looking for some simple bouquet ideas, check this post 25 Single Bloom Wedding Bouquet Ideas.
11. Yarn pom poms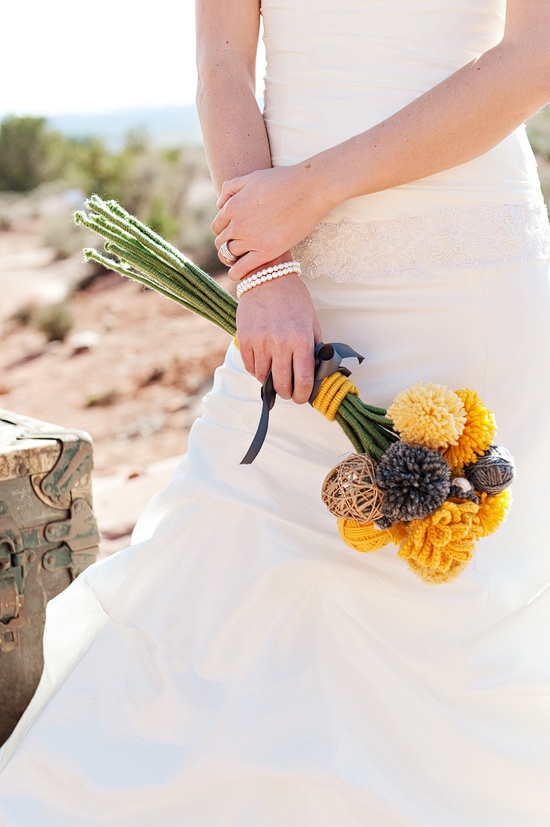 12. Paper pin wheels

13. Buttons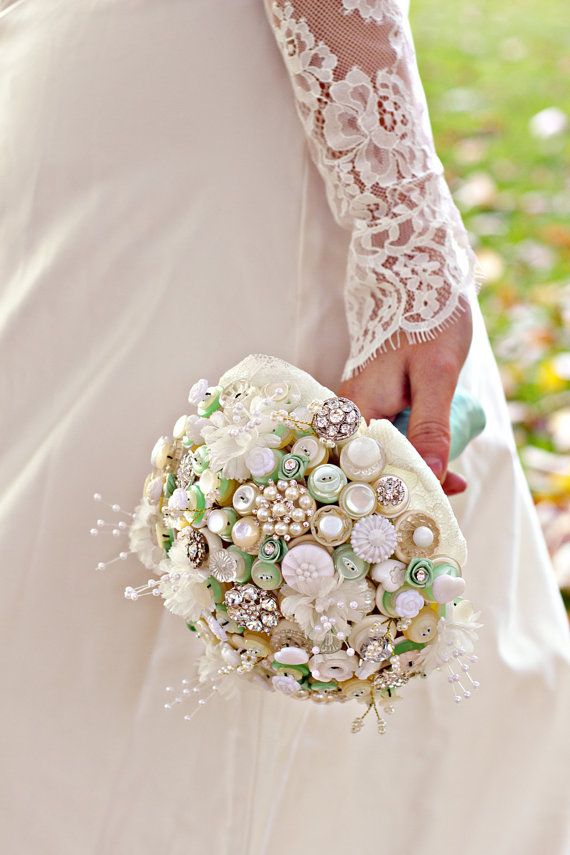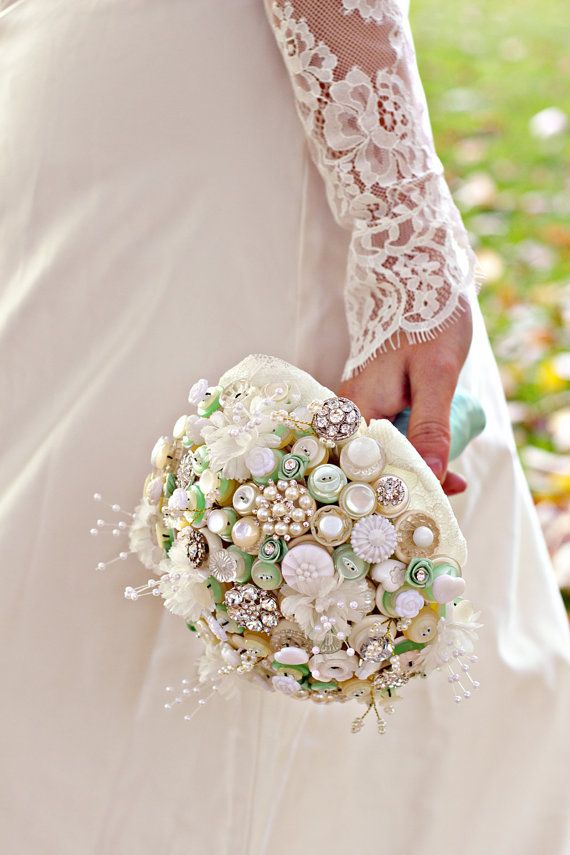 The button bouquets are made by Pumpkin and Pye and Beau buttons
14. Seashell Bouquet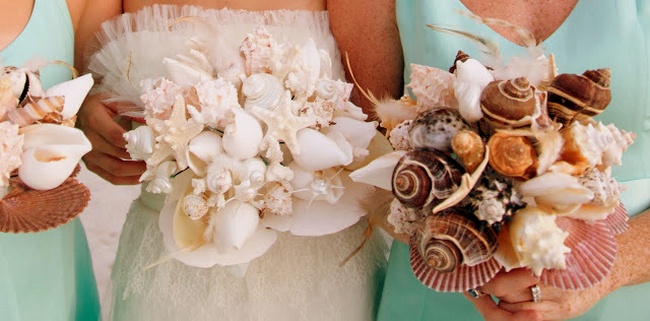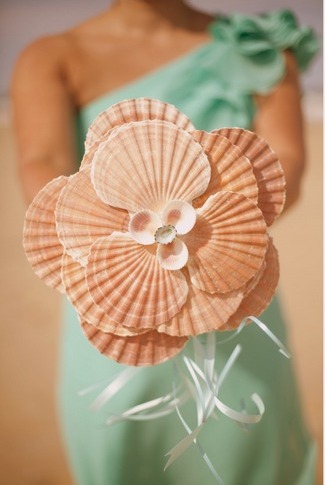 15. Pearl bouquet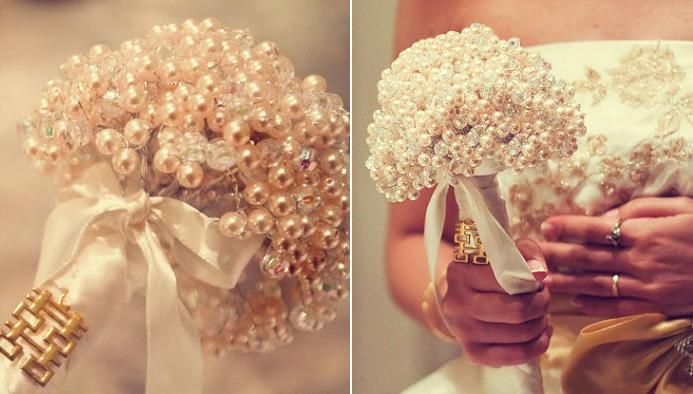 16. Pinecones

17. Crystals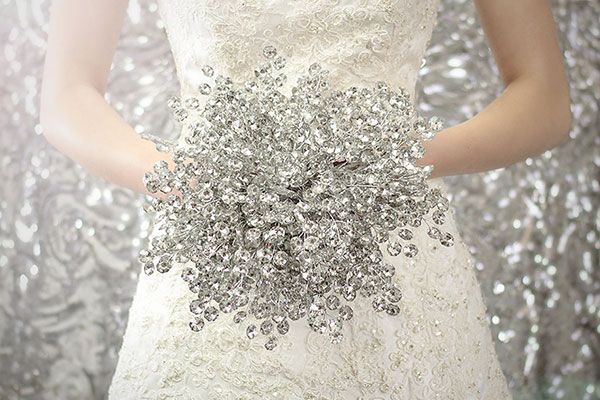 18. Ornaments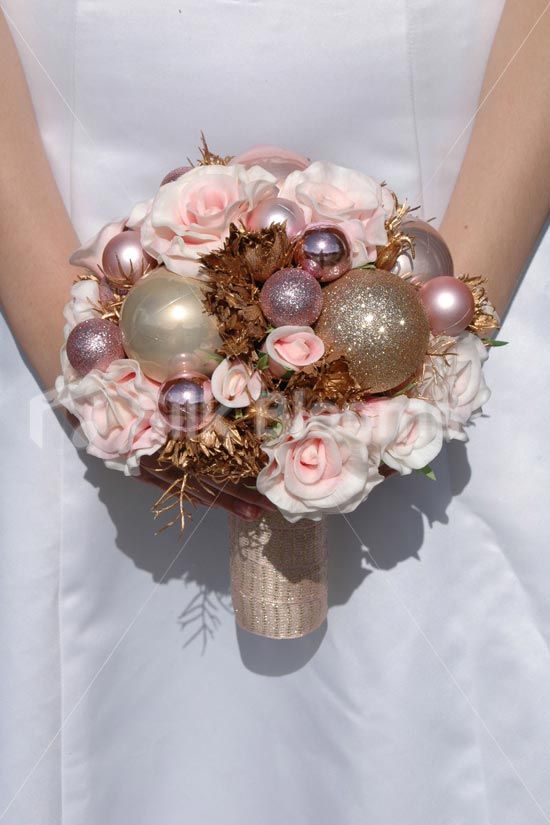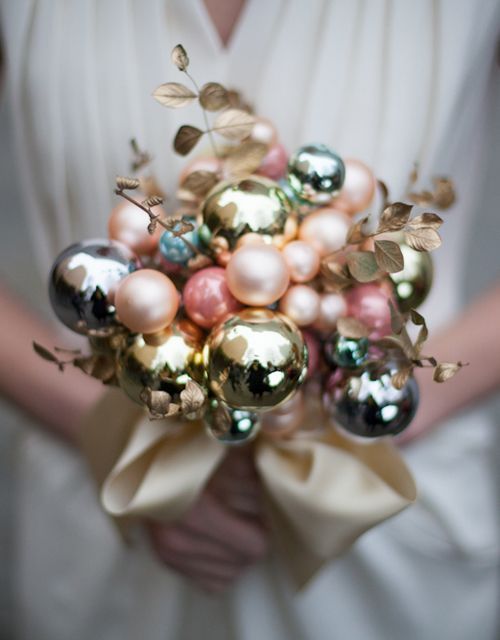 19. Wheats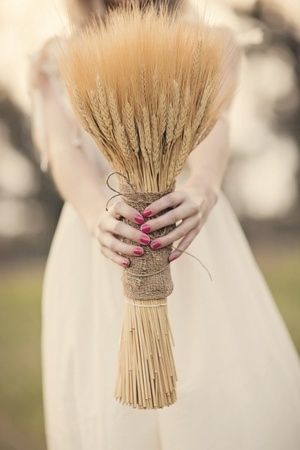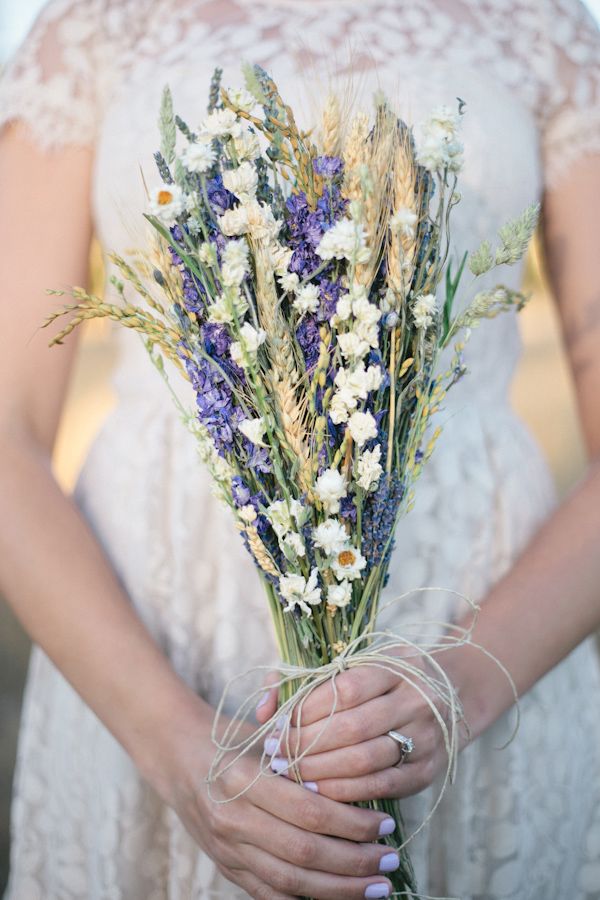 20. Leaf