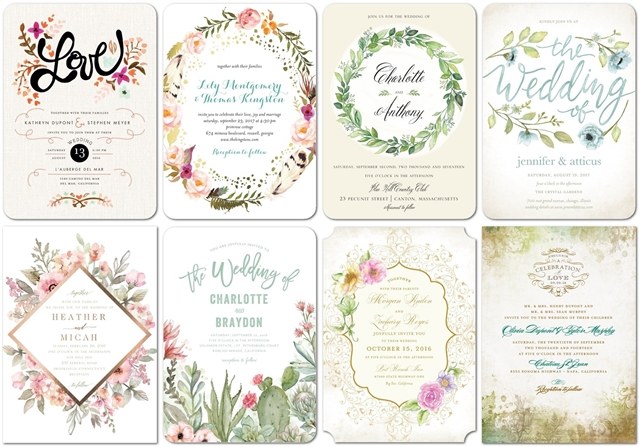 Wedding Paper Divas Promo Code (Updated weekly):
We pick our favorite wedding invitations from online shops such as 4lovepolkadots, Etsy, and now for this post – Wedding Paper Divas. We sift through the over 800 wedding invitations on the site to bring you 8 themed wedding invitation collection that we're crazy about in the hopes that you'll find one you love.
**This post contains affiliate links.
#Rustic Wedding Invitations

Click Here for More Rustic Wedding Invitations
#Vintage Wedding invitations

Click Here for More Vintage Wedding Invitations
#Bohemian Wedding Invitations

Click Here for More Boho Wedding Invitations
#Greenery Wedding Invitations

Click Here for More Greenery Wedding Invitations